Youth Art Show: McLean Project for the Arts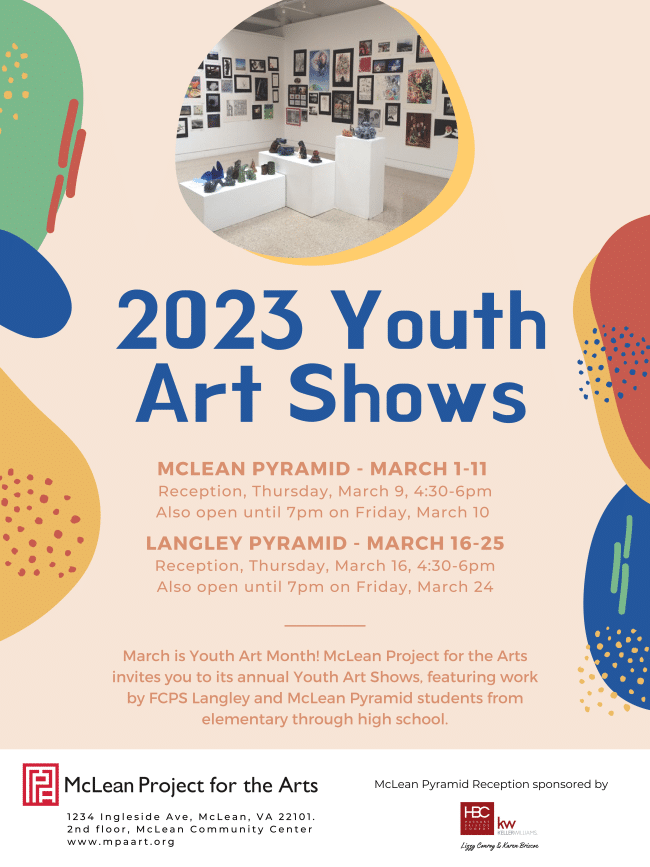 FCPS McLean Pyramid Youth Art Show
March is Youth Art Month! Join the celebration by attending our annual Youth Art Shows, featuring work by FCPS McLean and Langley Pyramid students from elementary through high school.
The McLean show will be open in our galleries March 1-11, with an Opening Exhibition Reception scheduled for March 9, 4:30-6 p.m., sponsored by Lizzy Conroy & Karen Briscoe.
The Langley Pyramid show will run from March 16-25, with an opening reception March 16, again from 4:30-6 p.m. The exhibitions will also be open extended hours, until 7 p.m. on Friday, March 10, and Friday, March 24.
Learn more at https://mpaart.org/exhibitions/current-exhibitions/