Tysons Corner showcases local artists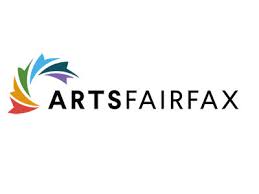 NOW THROUGH DECEMBER 31, 2023 | ON-MALL
---
ArtsFairfax has partnered with Macerich, the owners and developers of Tysons Corner Center to showcase local artists, artist teams and arts organizations in Fairfax County.
Current Exhibition: Static Dynamism by JP Muller
These works are interactive and dynamic – changing with the participant's vantage point as well as ambient conditions. The participant will have a unique experience with the same piece, both within the same experience and different ones.
The pieces are static, but engagement by participants animates them and gives them life. While the sculptures play on light, it is in fact music and its frequencies at the basis of all the artist's work. Currently on Exhibit: M. Moire, Meditation Pin Toy, Working Man's Coffee Table, Fantasma Photonico, and Eucludian Interlude
About the artist: JP Muller is an engineer, metal artist and sculptor based in Fairfax County, Virginia. Swiss-trained as a toolmaker, his life's work is in the making of things and the intricate process of bringing intangible ideas to reality. He is the owner of OEC Engineering Corp, a fabrication company that employs designers, engineers, and master-level fabricators, along with state-of-the-art large-scale robotic (CNC) equipment. They possess the unique ability to realize their visions at an almost unlimited scale via the digital and analog industrial means at their workshop.
Learn more about JP Muller's work at: jpmuller.com
Learn more about the ArtsFairfax project and artist eligibility at: https://artsfairfax.org/tysonscorner/