Tysons Corner showcases local artists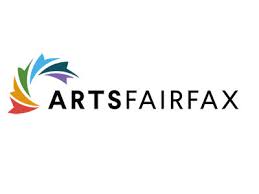 ArtsFairfax has partnered with Macerich, the owners and developers of Tysons Corner Center to showcase local artists, artist teams and arts organizations in Fairfax County. 
Current Exhibition: By ArtLords – A global collective of self-styled "artivists," ArtLords is dedicated to promoting peace by exhibiting artwork to exemplify cultural, social, and political issues through art. ArtLords has an underground office in Afghanistan, an office in Tysons Corner, Virginia, United States, and a space in Istanbul, Turkey. The artwork located on level 2 by Macy's consists of 30 original pieces to be on display through February 2023.
Learn more about ArtLords at: HTTPS://WWW.ARTLORDS.CO/
Learn more about the ArtsFairfax project and artist eligibility at: HTTPS://ARTSFAIRFAX.ORG/TYSONSCORNER/
Developed by ArtLords, an Afghanistan-based street artist collective with an office in Tysons, the installation features 30 paintings that were either rescued from Afghanistan when the Taliban took over the country in August 2021 or created afterwards by recently evacuated artists.
An opening reception will be held from 6 p.m. to 8 p.m. Thursday January 5 to celebrate the installation, which is scheduled to remain on display through February.
To involve more artists, Tysons Corner Center will open up additional sites for exhibits, including a space by Barnes & Noble where ArtLords is planning to add a mural.
The applications are collected and vetted by ArtsFairfax but chosen by Macerich. The real estate company is currently negotiating agreements with at least two other artists.
The mall has committed to keeping each installation up for at least eight weeks.