Tree foundation offering specimens to McLean residents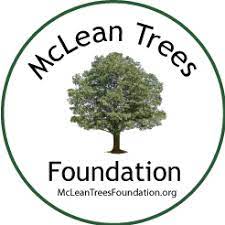 The McLean Trees Foundation is accepting applications from homeowners wishing to participate in its annual Neighborhood Tree Program, which encourages residents to plant native trees in their yards.
After an application is completed at www.mcleantreesfoundation.org, volunteers will visit the homeowner to discuss the program, evaluate planting sites in the front yard and assist in selecting a tree. Homeowners are then guided in the planting process and given instructions on how to water and nurture their tree.
The Neighborhood Tree Program was established in 2014. To date, more than 70 trees have been planted in different McLean neighborhoods.
"As neighborhoods change and grow, and older trees are removed due to disease or other issues, it is important to bring new trees into those neighborhoods," said foundation chair Brenda Frank. "Trees, in addition to their beauty and the shade they provide, help to feed and shelter birds, and they are a major factor in improving air quality and reducing stormwater runoff and erosion."
The cost for the tree and educational support is $50. For information, see the Website at www.mcleantreesfoundation.org.