Toys 'R' Us Open In Tysons Macy's Stores For Holiday Shoppers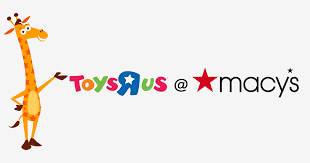 VIRGINIA — The classic superstore Toys "R" Us has opened in 16 Virginia Macy's locations as of Oct. 15.
Macy's, in partnership with Toys "R" Us parent company WHP Global, announced plans in July to bring the Toys "R" Us brand to every Macy's store in the country.
The Toys "R" Us shops will feature toys off the Hot Toy List and thousands more, which customers can purchase in-store and online at macys.com and toysrus.com, as well as on the Macy's app.
Join Macy's for a 9-day extravaganza of oh-so-fun events, including cool activities for the kids, giveaways, a store scavenger hunt & more! Sat. Oct. 15 – Sun. Oct. 23 at Macy's Tysons.