The Safe Community Coalition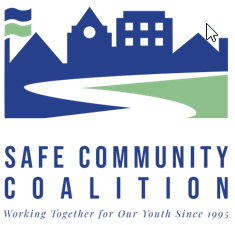 Lynn Lyons returns to McLean on March 15
The Safe Community Coalition, in partnership with the McLean Community Center, invites you to this speaker event on Wednesday, March 15 from 7 to 9 p.m. at The Alden Theatre (1234 Ingleside Avenue McLean)
Anxiety and worry are normal and expected parts of learning and growing, but when teens and children face challenges cognitively, socially or emotionally, anxiety can step in and take over. Anxiety can be overwhelming and rigid, but it's also based on predictable patterns that can be shifted once we learn how it operates.
Lynn Lyons, licensed independent clinical social worker and best-selling author of Anxious Kids, Anxious Parents and the newly-released The Anxiety Audit, presents Helping Your Family's Emotional Health: Practical, Strategic Skills and Solutions for Managing Anxiety, Enhancing Flexibility, and Creating Well being.
Based on current research and over 30 years of clinical experience, Lynn Lyons presents a strategic approach based on skill-building, with prevention as the preferred route. Using creativity, connection and awareness of their own patterns, parents will learn how to increase their child's flexibility, support the tolerance of uncertainty, and emotionally and preventatively equip themselves and those they love as we all move forward.
This program takes place March 15th from 7 to 9 p.m. at The Alden Theatre, 1234 Ingleside Avenue, McLean, VA. Tickets are $10 and can be purchased at http://mcleanscc.org/.
Visit the Safe Community Coalition website for more information: http://mcleanscc.org/.