Spring Festival at The Perch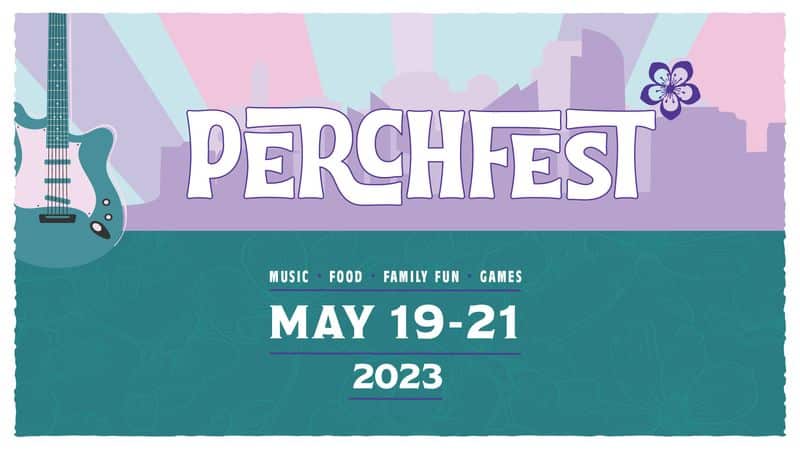 CAPITAL ONE CENTER PRESENTS: PERCHFEST
Perchfest returns May 19, 20, 21 featuring putt putt, local music, craft beer from Starr Hill Biergarten, and family-centric entertainment
Capital One Center presents the return of its biannual festival – Perchfest – which will be held May 19th – 21st at The Perch. Guests can enjoy putt putt in the sky, live music, community vendors, lawn games and inflatables, appearances by local personalities, a morning fitness class, and support the festival's charity partner, Lucky Dog Animal Rescue. This free event is open to the public, and guests are recommended to register in advance and make a donation. Guests can expect the same energy and vibe as previous Perchfest weekends with 15,000 attendees over the three day event.
‍
Starr Hill Amphitheater Music Lineup:
Friday, May 19th
The Vandelays 4pm – 6:30pm
Turning the Tide 7pm- 10pm
‍
Saturday, May 20th
The Dad Guys 12pm-2pm
Excellent Drivers 2:30-4:30pm
Delta Spur 5pm-7:30pm
Pop Rocks 8pm – 10:30pm
DJ.MC Afterparty with Captain/2nutz
‍
Sunday, May 21st
Fit Coach Caroline (HITT Workout) 10:30am-11:30am
Kara & Matty D 12pm-2pm
Pebble to Pearl Band 2:30pm-5pm
‍
Price: Tickets are free through Eventbrite and there is a suggested donation to Lucky Dog Animal Rescue.
Photo opps/visuals: This spectacular rooftop offers views of the entire Metro region and will be one of the final weekend for guests to experience The Watermark Hotel's Instagram-worthy Cherry Blossom installation.
Can't make it to Perchfest? Starr Hill has live music every Tuesday – Sunday evening, so it feels like Perchfest every time you visit! Check out their schedule here.
About Lucky Dog Animal Rescue
LDAR is a volunteer-powered 501(c)(3) nonprofit dedicated to rescuing homeless, neglected, and abandoned animals from certain euthanasia and finding them loving forever homes. LDAR relies on a network of volunteers and fosters to facilitate adoptions and provide temporary homes for the dogs and cats available for adoption. LDAR has rescued over 24,000 animals since its founding in 2009.
‍