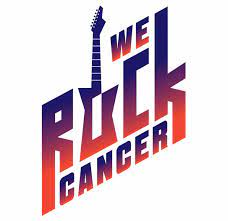 This week in our new TALK series, McLeanToday.org interviews Tim Reed, the founder and Chairman of We Rock Cancer — a McLean based non-profit working to provide free early detection skin cancer screenings and to increase skin cancer awareness. The charitable organization's fourth annual fundraising Concert to Rock Cancer, featuring Bruce In The USA and local D.C. artist Laura Tsaggaris — https://werockcancer.org/events — rocked Capital One Hall last week.
Q. Take us back to the beginning of We Rock Cancer.
I was diagnosed with skin cancer. I caught it early. I'm an Air Force vet so I had surgery at Walter Reed [National Military Medical Center] and they were fantastic. Everything was great but it opened my eyes to the importance of early detection. So I started looking in my network at ways I could combine my love of music and my radio background and the performing artists that I knew to try and come up with a way to make early detection screenings more available. [Reed lost his father to kidney cancer at a young age, making him even more aware of the difference that early detection and treatment can make.]
Luckily, we are blessed to live in an area with plenty of dermatologists but I think [screening] is sometimes a B or C priority to people. How can we get it moved up on the importance level? How can we make it accessible and right here? Something you don't have to make an appointment for; something you don't have to go the doctor for. It takes five minutes. The blaring point for me is that it's the most common form of cancer in America and it's the easiest to treat as long as you find it early. That seems like an easy thing for us all to get behind and make this not the number one form of cancer. If we just find it and treat it, we're on our way.
---
Q. Why choose McLean to set up your nonprofit?
I've lived in McLean since 2008. I know the area. I have a consulting business, I still do. We Rock Cancer [started in 2019] is certainly a place I focus my passion for music and trying to increase cancer awareness. Since I was here, the infrastructure is here, it was a convenient place to start it. Fairfax County has been a fantastic supporter in multiple ways: the grant support; Arts Fairfax for their support to be the first organization that recognizes that we're a hybrid. We're not a ballet company or a symphony but they recognize the power that music can have in bringing these things together and they support us as well.
Q. It must have been serendipity then that Capital One Hall opened here?
Arts Fairfax is a presenting partner with Capital One Hall so they were supportive in helping us get performance times there for our annual event as well. It's perfect and right here in McLean, easier than hosting somewhere else and it's world class. All the artists that have seen it are over the moon about playing there.
Q. What's behind this thing you call "rock-and-roll entrepreneurship?"
That's leftover from my doctoral dissertation. [Reed's doctoral studies led him to create a symposium and graduate course on "Rock-and-Roll Entrepreneurship" which serves as the foundation for bringing key music stakeholders together to do good.] Looking back you can see I was always trying to cram two things that weren't necessarily thought of together, together. I went to the University of Colorado and studied Strategy and Entrepreneurship. One of the first things I wanted to do was approach entrepreneurship through a rock and roll perspective.
Q. Do you play any instruments or better yet, play in a rock band?
I wish. I played clarinet growing up and I play a little bit of piano. I'm still learning. We have to have goals. I was never in a band. I think it came from my early days in radio. I was always around music. I was a radio personality in Florida and in Syracuse, New York and things were going great. I loved that job but again, a part of my entrepreneurial strategic outlook kind of informed off me wisely that that's something you want to do for a while but it's not something you do for a long time, only a handful [can] if you want to have a satisfying financially productive career.
Q. How has the transition been into working full time for We Rock Cancer?
It's been eye opening. I was always the guy who would go out on stage and say "Will you please welcome Sammy Hagar" or do the interviews or do the radio bits. I was always involved with that part of the business. I was never involved with the promoting parts or the signing contracts with bands to perform, arranging for venue space or working through tech advance. That part of business is a whole other part of business that has been eye opening. I'm not sure that's where my talents lie but you learn a lot.
Q. What do your events look like for We Rock Cancer?
We have at least two or three different models for our awareness/screening events. One is we do a ride along where our artist partners are performing at an area venue. They might invite us down to screenings for the fans before their show. We have done that at City Winery and some other venues. We call that "a ride along" where they do all the production and then we do "a self-produce," such as September 16, where all we have is the empty canvas of Capital One Hall and we have to fill it with our artists/partners and we have the risk of selling tickets. That's a complete We Rock Cancer production.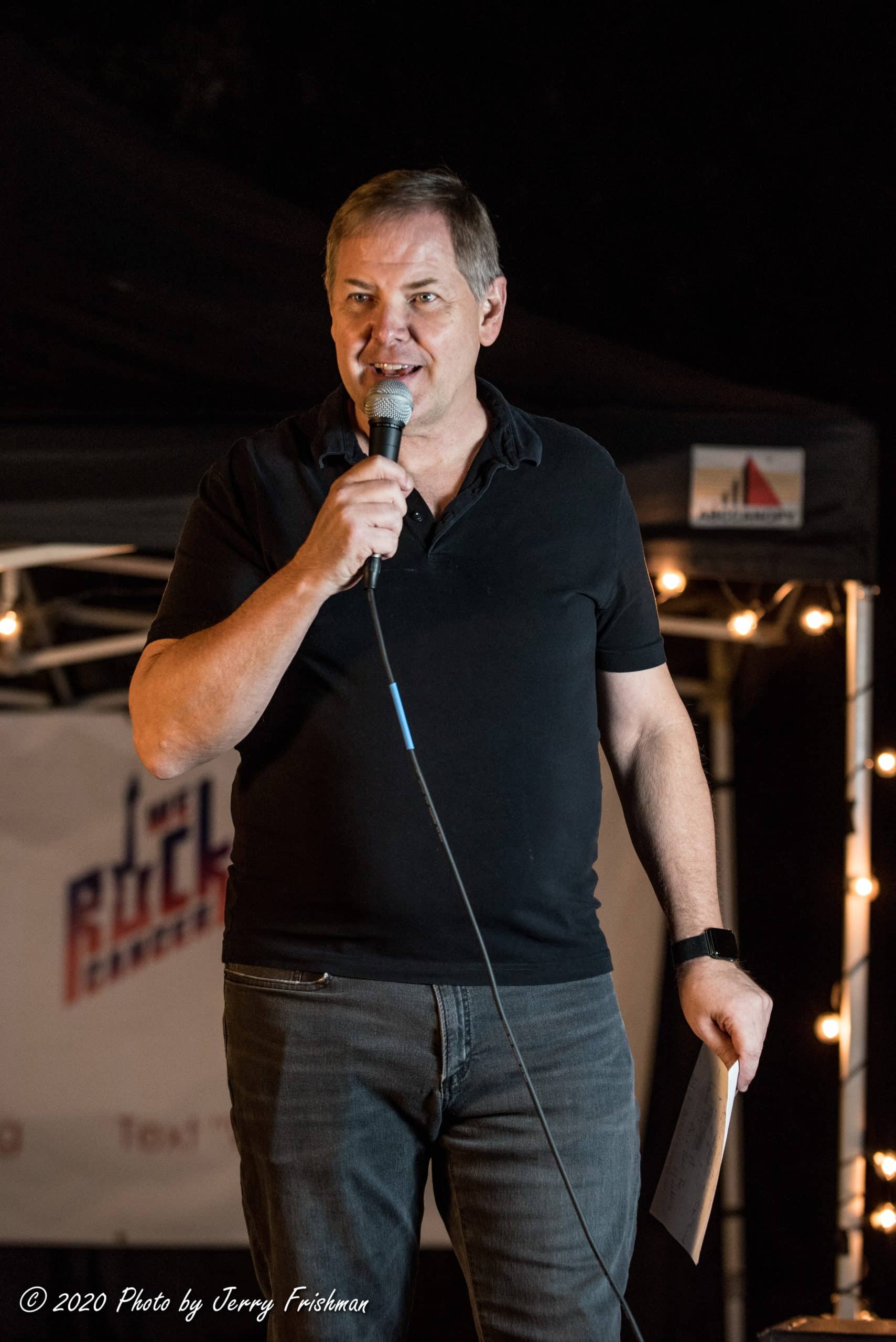 Tim Reed — Rock-and-Roll entrepreneur
Q. Tell me about the mobile screening vehicle that you use for screenings?
Early on at our first screening events we had pop up tents/privacy areas. We could only go to venues that could support that space so that was limiting in terms of what we could do outdoors. We wanted to go to construction sites and other sun intense occupations' work locations. We quickly determined we needed a mobile screening vehicle to do that. It's once one of the best decisions we ever made. It's turn key. Now we can go anywhere there is a road and be ready in fifteen minutes.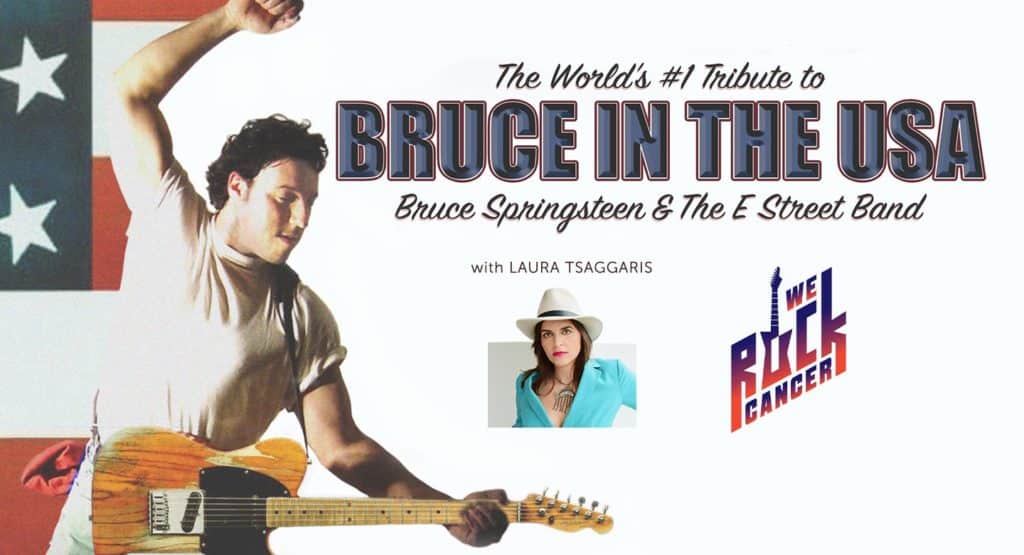 Q. How many events will you have?
Our goal is to work up to one a month post Covid. Covid really slowed us down. We have outreach going on in underserved communities, especially to try and screen agricultural workers and day laborers. We're going to screen construction workers at the Capital One Hall [on September 16]. There's a lot of construction going on there. So we're going to coordinate with those folks to come get screened. We'll do bilingual screenings as well for everyone who needs that service. Our other outreach, in addition to the underserved community, is the outdoor running community. They're very aware and of course they're out in the sun all the time. They have been very supportive so we've done a couple events with them every year. And then of course, the music.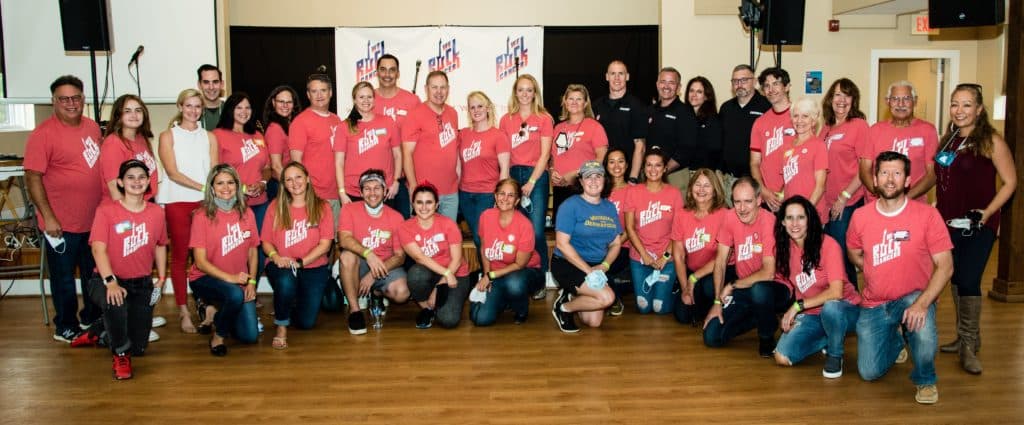 Q. Did you turn to anyone for advice in starting a nonprofit?
A lot of self learning. We did talk to a couple of other organizations that do mobile skin cancer screening: the Sun Bus in Colorado; Polka Dot Mamma [Melanoma Foundation] were organizations that were really, really helpful to us. We found that the skin cancer community is very supportive too. One organization Helms Hope in Texas we talked early on to for ideas. They started an education program for barbers and hairdressers [who unlike ourselves can actually see anything suspicious on the tops of our heads]. They introduced us to a legal firm that helped us with the Trademark process.
Q. So you need one big donor to come along?
Every single event we have, we have met someone we didn't expect to be there either as a fan or a runner at one of our race events. We're still young. We have to make some decisions. Do we remain a local McLean organization and do our best? We would love to have more dermatologists be a part of the team too. The ones we have are awesome but it is difficult for someone to come out after they've worked a full week and do screenings for another couple hours. That's certainly a need that is as important, honestly, as funding because I can do a lot of things — I can dig ditches and set up tents and hand out information but what I can't do is skin cancer screenings. If you are a dermatologist or PA that would like to help out with our screening mission, I'd love to talk to you!
Q. Is your primary goal to stay local with We Rock Cancer or do you want to expand?
I've answered this question [before] by saying "I don't see why there is not one of these in every town in America." There certainly should be a We Rock Cancer branch or at least a chapter in Nashville, in Austin, in Los Angeles. Pick a place where live music is important to the people who live there. It's just a function of money and support and people who recognize the importance and value of this.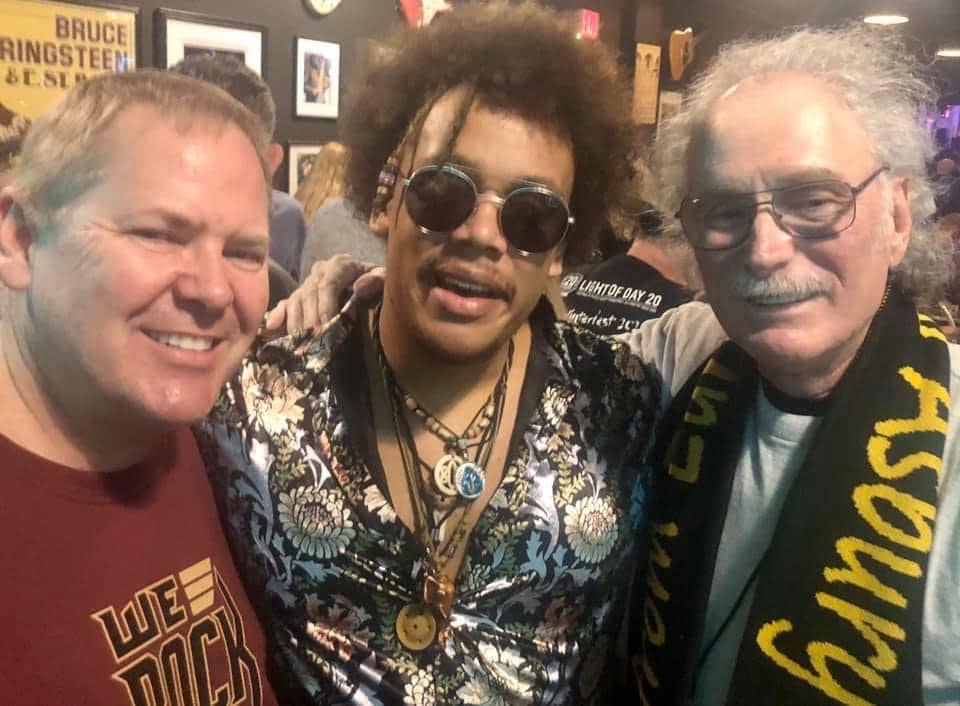 Do you know someone in McLean who would make an interesting interview for TALK?
Tap us at contact@mcleantoday.org.