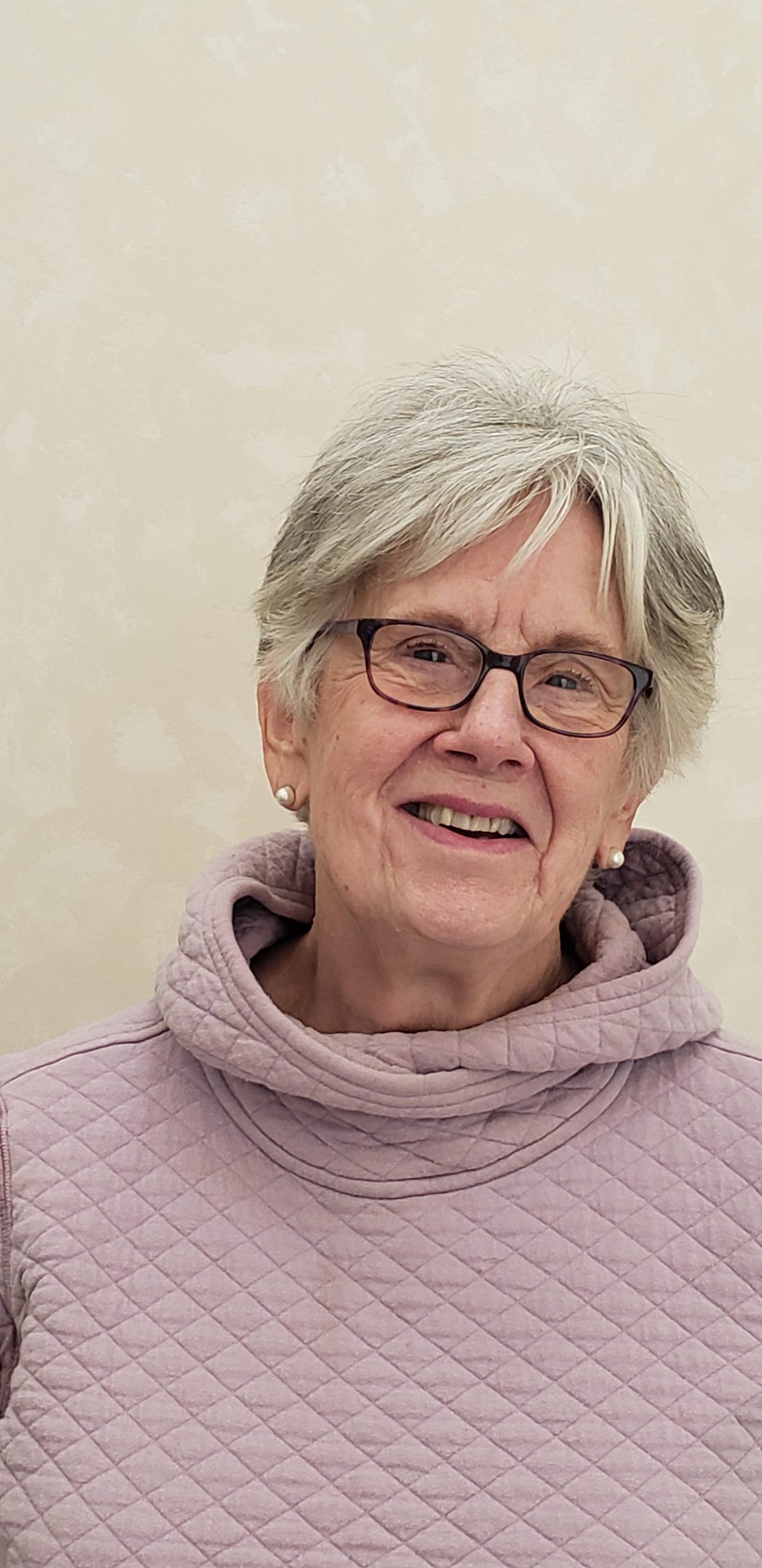 In this week's TALK series, McLean Today sits down with Sue Christie, co-president, the McLean branch of the American Association of University Women [AAUW]. Founded in 1969, the McLean branch has a strong program in support of AAUW's mission to advance equity for women and girls. In June 2022, the McLean branch achieved the distinction of being named a 5-Star Branch of AAUW. The recognition came in response to the success of their work in five areas: Programs; Advancement: Fundraising and Membership; Communications and External Relations; Public Policy and Research and Governance and Sustainability. Nationally, AAUW began in 1881. Nonpartisan, though not values-neutral, the group fights to remove the barriers and biases that stand in the way of gender equity.
Q. Why and when did you first become a member of the McLean branch of AAUW?
I joined in June 2013 looking for both kindred souls and to level the playing field for women and girls.  It is easy to forget in a place like McLean that many girls and women in our community are hitting barriers every day and at every turn.
Q. What is your professional background?
I have a BA from the University of Michigan. My last position was Deputy Executive Director of the American Public Human Services Association where I ran the management and leadership consulting department. Other jobs included Secretary of the Utah Department of Social Services and COO of the Colorado Department of Social Services.
Q. What are your goals as co-president of the McLean branch of AAUW?
My goal is the organization's goal. My fifteen second sentence is that we at national and within the communities are trying to level the playing field for girls and women either in the classroom or the workplace. National has gotten very focused, and we have tried to follow suit, in doing things that speak directly to that mission.
Q. What are some of those "things" your organization is doing to speak to that mission?
We give grants, scholarships to two schools who have a lot of women returning who have had their education disrupted, who face more barriers than probably I or perhaps you faced, letting them start with a little more level playing field as they go back into the workplace. We recognize high school students in four schools. We've added two Title 1 schools [Title I is a federal education program that supports low income students throughout the nation.] in Northern Virginia, where those kids and those teachers have lots of resources but not equaling the ones sitting in the middle of McLean. We are looking for young women who are excelling in science and math and in computer sciences that's offered in the school. We do an essay contest for middle schoolers who are asked to identify and write about a woman scientist who we might not have heard about. I think we won't see the end of that for quite a while given the number of women who have done good work that sit on the sidelines. We try to be both in schools and with women in the workplace. We try and have programs that speak to that vision and we are now going fairly heavy into community involvement that is putting boots on the ground.
Q. Which colleges do you support?
The colleges are Trinity Washington University, Marymount University and Bennett College in North Carolina. We clearly are putting an emphasis not only on leveling the playing field in general but leveling that playing field for girls and women of color. They have an even bumpier road as it were.
Q. What does your membership look like here in McLean?
Our membership is sitting at just about 117. That is the largest in the state of Virginia. We have a a lot of women who care about these issues, very generous people who who care about these issues. As you would in most organizations, we also have a social component because that's how people build relationships and learn to work together and find common cause. We have mostly retired women but not all. We are going heavy after the next generation because as all organizations know if we don't pull in that next generation… .We welcome any individual who has earned an associate or academic equivalent, bachelor's or higher degree from an accredited college or university. Undergraduate students who do not already hold a bachelor's degree can join as student affiliates.
From left to right: Juanita Cullen, liaison to Trinity Washington University; Anita Booth, branch co-president; Eva Salmeron, Marymount University; Saba Hashemi, Marymount University; Shandale Scott, Trinity Washington University; Katherine Healy, Trinity Washington University; and Sue Christie, branch co-president.
Q. What fields are the McLean AAUW members in?
We have women in journalism, psychology economics, mathematics, nursing, medicine, law, publishing… We have what I would call a pretty powerful set of women here. They care, they bring extraordinary experience to the table. As we start to reinvest in the community and otherwise, we bring a lot of people who know how to make things happen. That's basically about the best you can ask from an organization that's volunteer.
Q. A lot of organizations find themselves changing, evolving — coming out of the pandemic. Did your organization shift in anyway?
One of the things we've done coming out of the pandemic is sort of reorient ourselves, get a more rigorous strategic planning process and put the people in the right spots, branding. If anyone knew anything about AAUW, it was synonymous with book sales as our fundraiser. People know us as having done Stemtastic for high school kids but it spoke to the need for better branding. We're in the process of upgrading our social media, piece by piece, we're upgrading our look, making it more dynamic as the need is clearly there in this area. We've tried to spend the last two years probably resetting; recalibrating; reenergizing.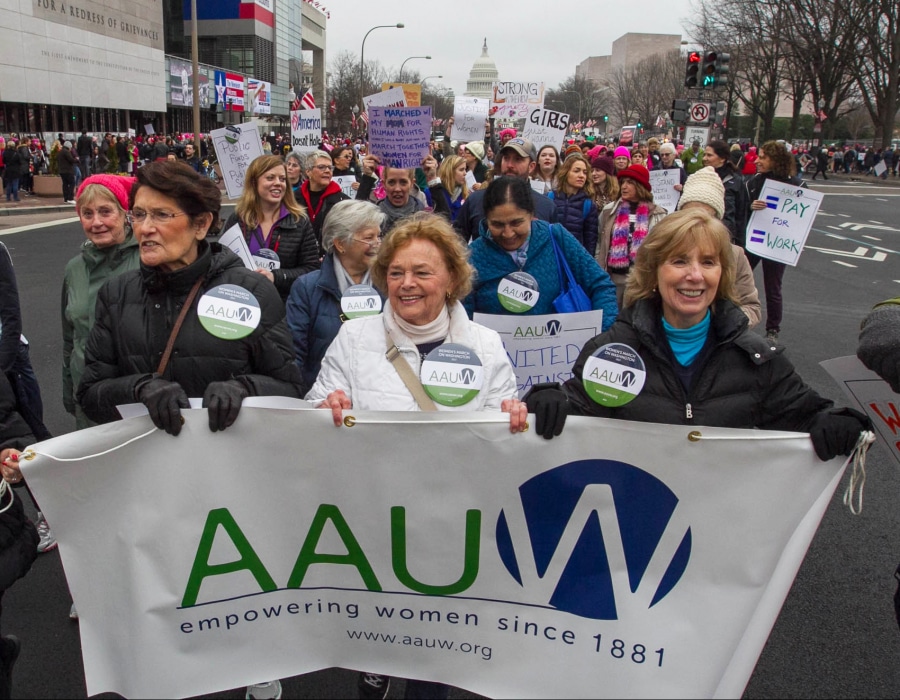 Q. What are some of the social events you mentioned earlier?
We have branch meetings; in December and May we do luncheons. We have a potluck where we bring in the national fellows and grant recipients that we have endowed with national. So every year when they give those, we celebrate those women — who are really pretty heavy duty women coming in with their PhDs in some very esoteric areas — that we all find very fascinating and they're all going to take that back into the community generally to the benefit of women wherever they land. Then the various interest groups where small groups of people meet: book clubs; current events groups; things that keep us individually and collectively on top of the issues; invested in issues; knowledgeable in issues.
Q. Besides, scholarships/grants, how does the local branch support national's goals?
We do policy advocacy based on national and state of Virginia priorities We will both inform our members; ask our members to act — what we call 2 minute activists, like pick up the phone now. We are involved in Richmond's Lobby Day and we can do that easier than national because we are physically located in the Washington, D.C area. We have been very very active — and again there may be differences in different localities, where are the pressure points in this area? Do we have lot of companies giving maternity leave but nobody doing anything about child care? Do we have equal access to healthcare for women? Although national doesn't push on health care, it clearly is a determinant for economic security. We used to — and are thinking about whether we continue— attend all the Fairfax County School Board meetings. We have in fact — as National did — put out a statement when the new educational requirements came out from the state of Virginia relative to teaching history and social studies.
Gayle Jo Carter is the editor of McLean Today.

Do you know someone in McLean who would make an interesting interview for TALK? Tap us at contact@mcleantoday.org.