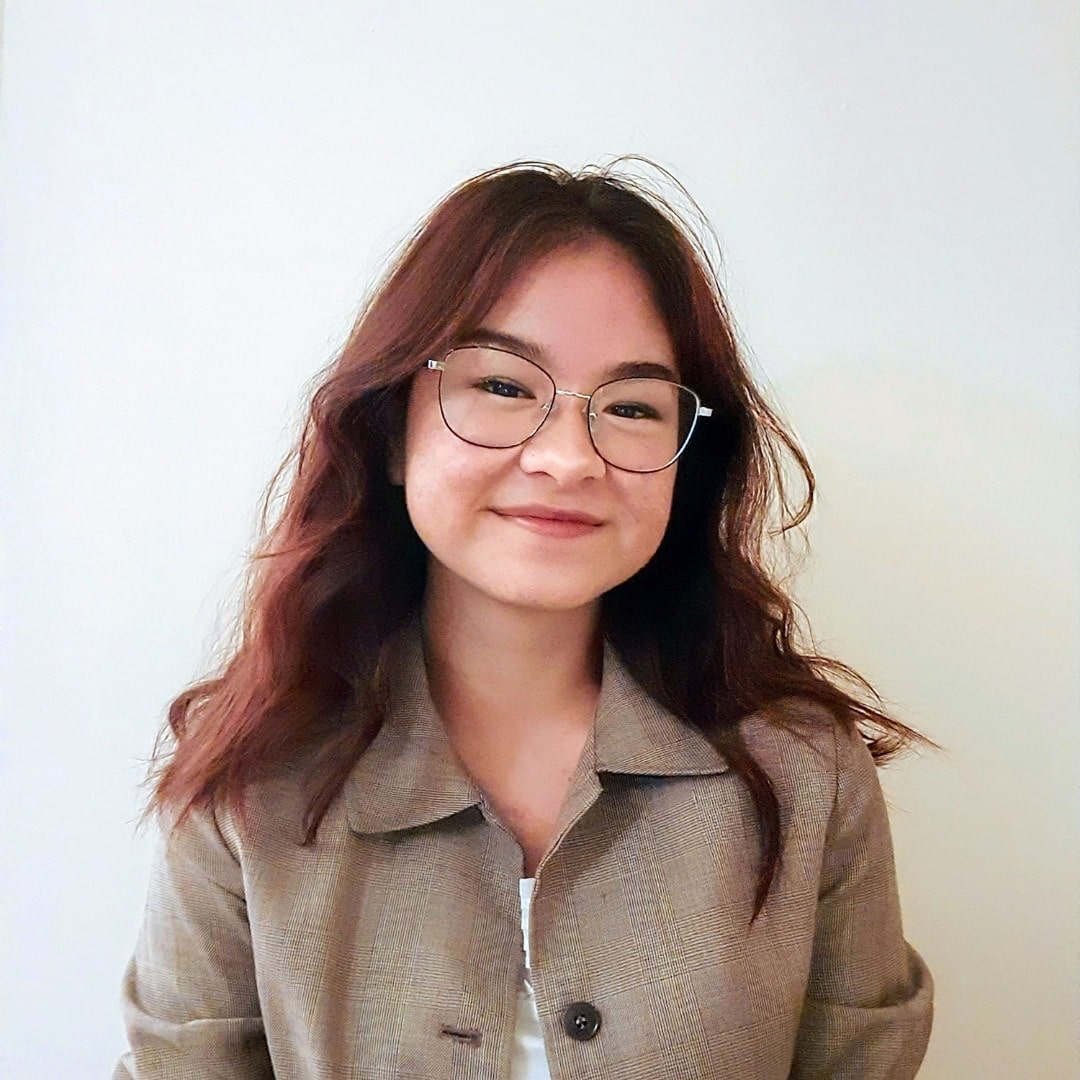 In this week's TALK series, McLean Today sits down with Saehee Perez, a McLean High School senior recently selected as one of Virginia's delegates in the United States Senate Youth Program. The U.S. Senate Youth Program is a week-long educational program for high school students interested in government related fields. Two delegates are selected from each state, including Washington, D.C .to represent in this event.
Q. Explain to us, what is the U.S. Senate Youth Program?
The United States Senate Youth Program is a scholarship program where each delegate receives $10,000 for college and gets to spend a week in DC fully funded. They'll get to meet different people from [the] government and top journalists [who] might come in as well. This is supposed to give high schoolers an insight into different government officials. 
Q. Why did you decide to apply for the program?
I am very interested in politics. It's something that I want to study and pursue once I graduate. This program also has an alumni network of people that have been involved in politics since they were in high school. The opportunity to get to sit down with senators and have a meeting is amazing. Beyond that, being able to meet different people within the government. That's something that I really wanted to experience because I've never been 100% sure about pursuing politics. I think it's an opportunity for me to learn if this is the right path for me.
Q. Do you have any experience in government as a student?
I ran for class of 2023 president for junior and senior year [and won both offices]. This past year, I also ran for a SGA [Student Government Association] position and the difference between this and class council is that SGA is school wide. So in addition to being senior class president, I'm also an SGA officer.
Q. What are you most looking forward to in the program?
I want to be able to explore different career paths within the government [because] there are so many different options. Things such as national security that require good information on technology and computer science. Just being [able to] hear from people of all fields, who had a big impact on the government, that's something that I'm looking forward to the most.
Q. What are your plans after high school?
I will be attending the University of Virginia next fall through the Posse Scholars Program. Right now, I'm really torn between the different majors. I've narrowed it down to public policy which is under the Batten School [The Frank Batten School of Leadership and Public Policy] which is under the College of Arts and Sciences, and then government or foreign affairs.
Q. What is a Posse Scholar?
[The Posse Foundation] selects a posse of students for their partner campuses and they offer full tuition scholarships to those students. You have to apply and [then The Posse Foundation] will nominate students and interview them as finalists. I sent in my application and got nominated. It wasn't really something that I was imagining for myself. It's easy to get into your head about these things, especially when you see every single person who was interviewing there was great. Genuinely, I think everyone there has the potential to succeed in whatever they do. It gets a little hard to be like, "Yes, I'm going to be the one that ends up with the scholarship." So that's why when I found out about it, I was surprised.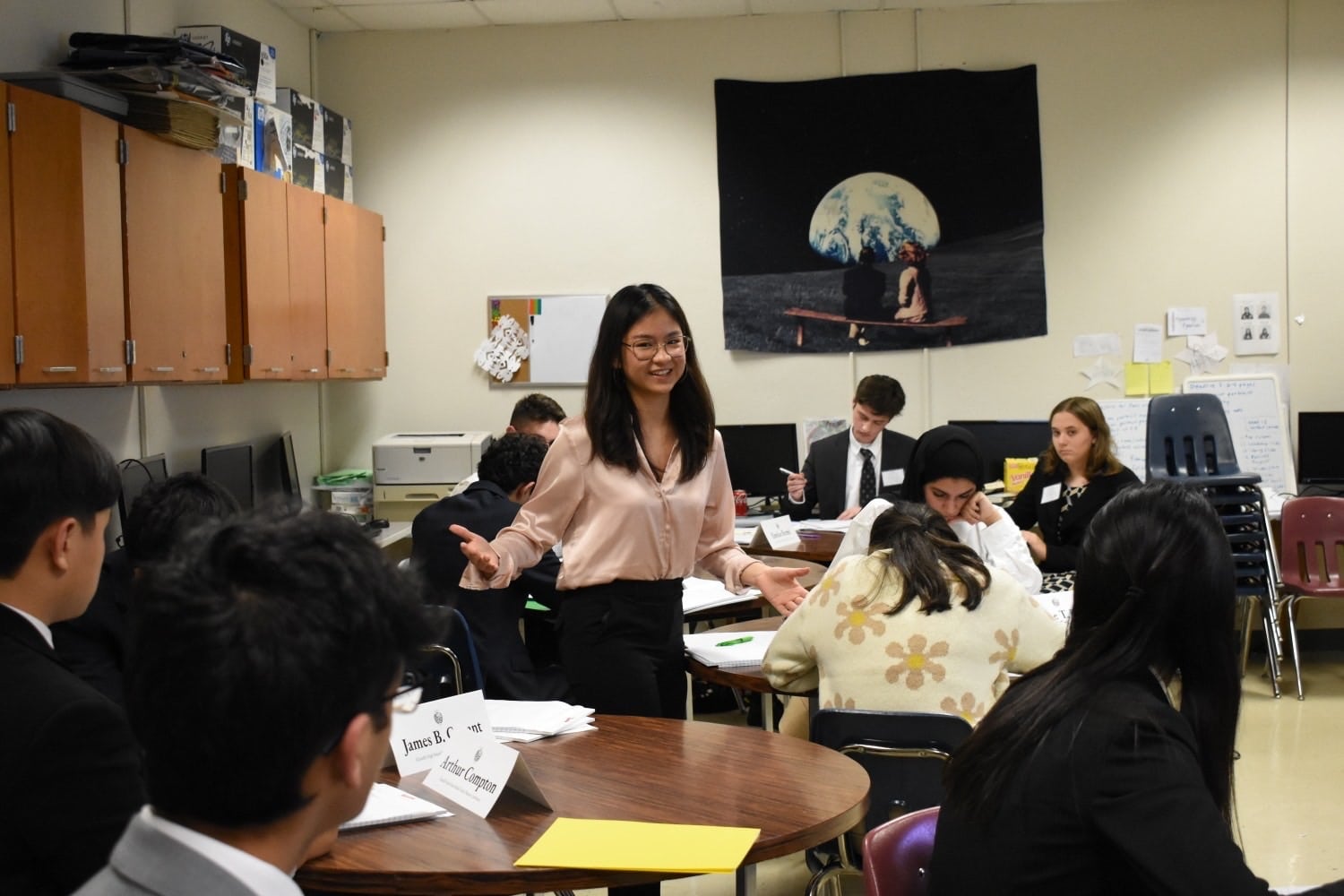 Q. When you're not studying or being class president, what else are you involved in?
As far as school clubs, I've done Model UN since seventh grade. This was really the first club that I ever got involved in. It is also how I got over my fear of public speaking. The community and friends I've made there [have] always been really supportive. It feels like a second family. I'm part of the Virginia High School Democrats, which I've chaired for the last two years. We focus a lot on getting other high school Democrats involved within Virginia state politics. Every year that I've been involved in, we've managed to introduce at least one bill in each legislative session in Virginia, which I think is really cool. Not just the fact that it happened, but also that it's 15 to 17-year-olds that are able to do this. Another thing that takes up a bit of my time is called the Pride Liberation Project, which is a coalition of different queer student advocates in Virginia working for better LGBTQIA+ rights.
Q. What's a fun fact about you?
I am a plant mom, and I have about six or seven plants at home. I also studied abroad last summer in Taiwan through the National Security Language Initiative for Youth (NSLIY) and that had been a goal of mine since eighth grade. I grew up in a Korean, English, Spanish and Japanese household so I was always very inclined towards learning different languages. I am studying Chinese and I'm hoping to get fluent in it. Later on, I also want to learn Japanese, Spanish and Arabic in that order.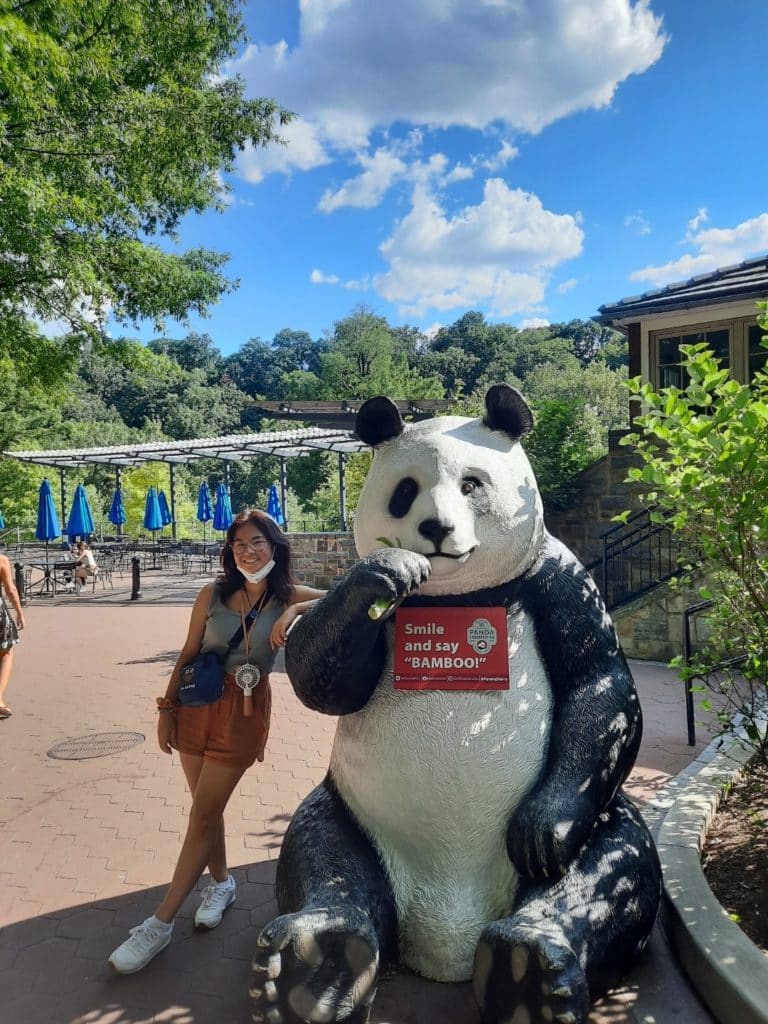 Q. What's the best advice you can give someone interested in getting involved in causes that are important to them?
Literally just show up. People notice when you show up, especially when you're young because when you get involved in different things in politics, you'll notice that it's often people over 50. Just by virtue of being a young person, you will already stick out. Keep coming to different events and keep offering to help. There's also that tier of young people — but still older than us — always very willing to be mentors and willing to connect you to different resources. Just come to events since there's half the battle already. People show up one, two or three times and then never show up again. That's really the expectation. The bar is very low. So as long as you're above that threshold, you can make a difference.
Dania Reza is the social media content curator for McLean Today. She is a junior at McLean High school and is an assistant design editor-in-chief of her school news magazine, The Highlander.
Do you know someone in McLean who would make an interesting interview for TALK? Tap us at contact@mcleantoday.org.