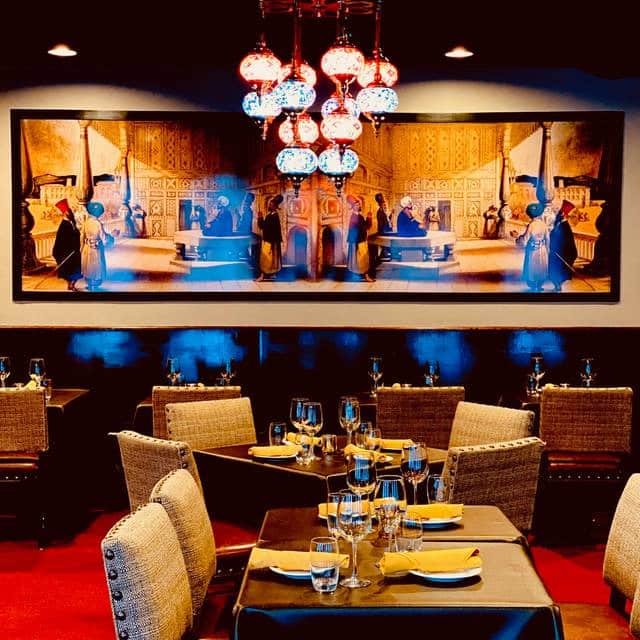 In this week's TALK series, McLean Today sits down with Omar Masroor, owner, Aracosia McLean, Authentic Afghan Gourmet + Chophouse. From the day Masroor opened his second restaurant Bistro Aracosia in the Palisades, customers from across the Potomac were constantly asking him: "When are you going to open in McLean?" Masroor finally gave them what they wanted when Aracosia opened right in downtown McLean.
Q. Aracosia of McLean is the newest of the restaurants you own. How does it fit in with the others?
Of the three restaurants that we have right now that are open — we're working on our fourth in Georgetown — McLean is the flagship as far as being a full service restaurant. The one in Springfield [Afghan Bistro] is a small little bistro, you have maybe 30 seats. It's the most casual of our restaurants; our D.C. location [Bistro Aracosia] is also smaller. McLean is a bigger space. The food is pretty much the same. There's small little things on the menu that you won't find at Afghan Bistro that you might not find at our D.C. location; wines are going to be different; cocktails are going to be different. We are looking at the neighborhood and creating a menu around that. We also have a sitar music player [pictured below] in McLean on Friday and Saturday nights.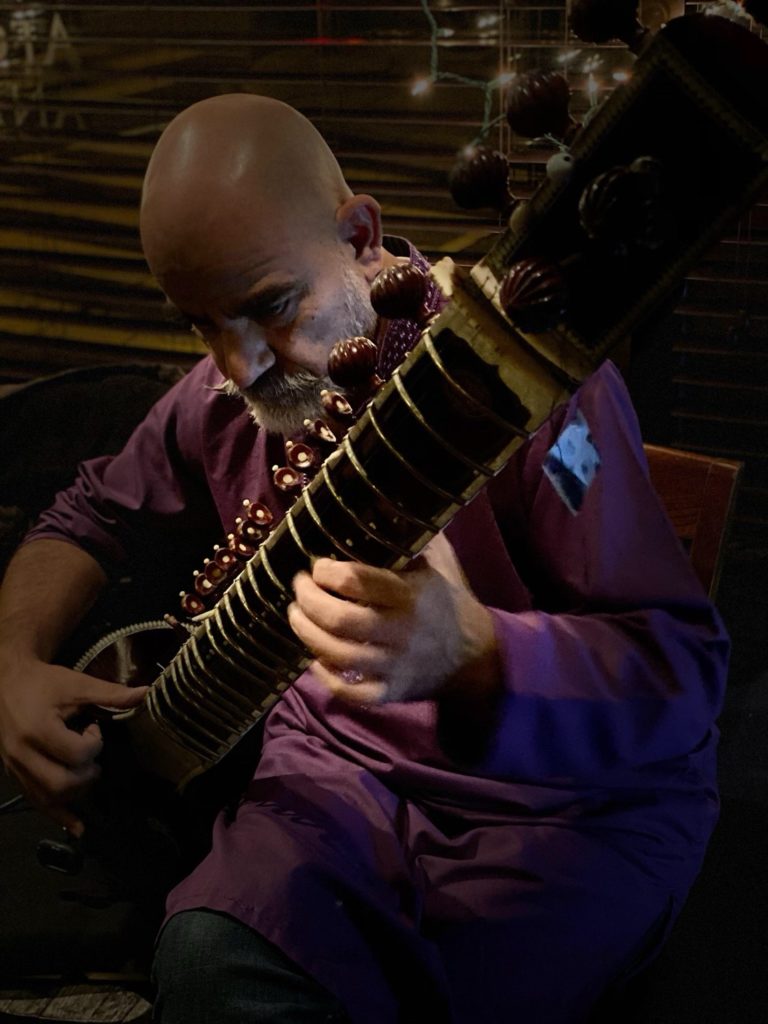 Q. Before your first restaurant — Afghan Bistro — were you in the food industry?
No. I was in the car business; doing sales and what have you. I just couldn't work for people anymore. It was just getting a little too much for me with five kids. When I would wake up in the morning everyone was in school, when I would come home at night, everyone was sleeping. I just couldn't do that anymore. Everything was fine, financially we were doing fine. Everything was good to go. I decided to take a little risk. Life is not just about acquiring things. I wanted to spend time with them so I went from not seeing them to seeing them every second.
Q. So it's a true family business, with your wife and children working as well in the restaurants?
The four older ones — I have a younger one, he's 11-years-old — but the four older children do. They run the restaurants, actually. They are amazing. I'm telling you not because they are my children. They never worked anywhere before. They never had a job before. Each one of them when they hit 16, they started working at the restaurant with us. Now, my oldest daughter [Taliha ] is running the D.C. location, she's 24-years -old. My son [Zakriah] is helping her and my other two daughters [Iman and Zainab] with my General Manager, Hassan Boussouf. are helping them.  He has been in the business a long time. So they are learning from one of the best. My wife, Sofia, is an amazing woman. My wife is the main chef of all the restaurants. She's with the kids, as well, doing what I used to do without all the craziness. She handles the situation better than I do. I'm just so vested in it. We have a saying in Farsi: The person that's been burnt by hot milk, the next time he sees yogurt, he blows on it.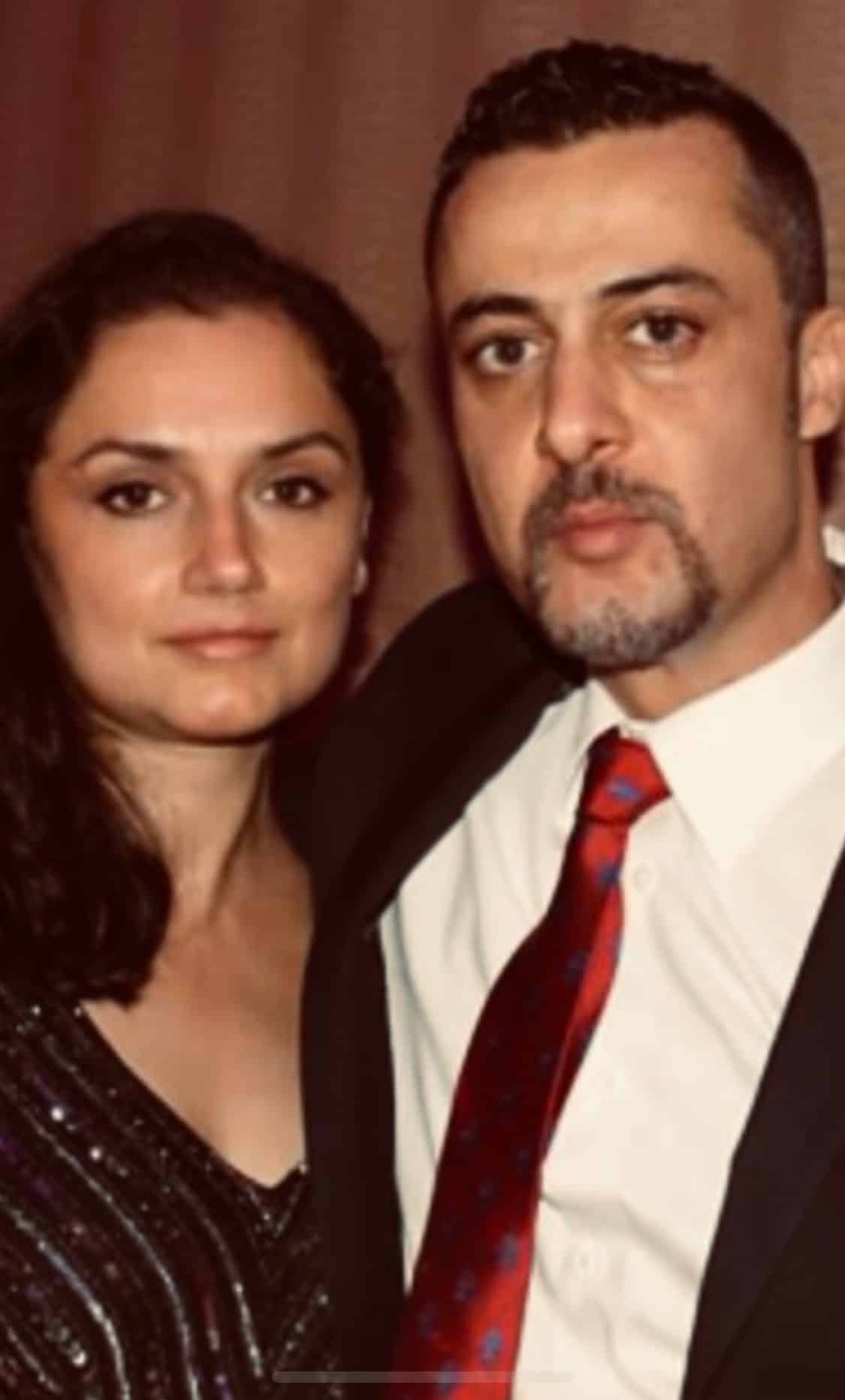 Q. Tell me about the origins of the recipes, the food.
95% of our menu is family recipes, from my mother and my grandmother and my great grandmother. One of the reasons we wanted to open up a restaurant is because we just felt that Afghan food was not getting justice. It was just kabobs and chickpeas, bread and what have you. There was a time in Afghanistan where there was really nice gourmet food. When Afghanistan had a Kingdom, when there was no war and there was peace and people were enjoying themselves. We refer to our menu as food from the pre-Soviet invasion menu — as food from the Kingdom of Afghanistan. The food has changed now. Some of these young kids who are coming from Afghanistan, they don't even know some of the dishes. We're trying to preserve something here as well, too.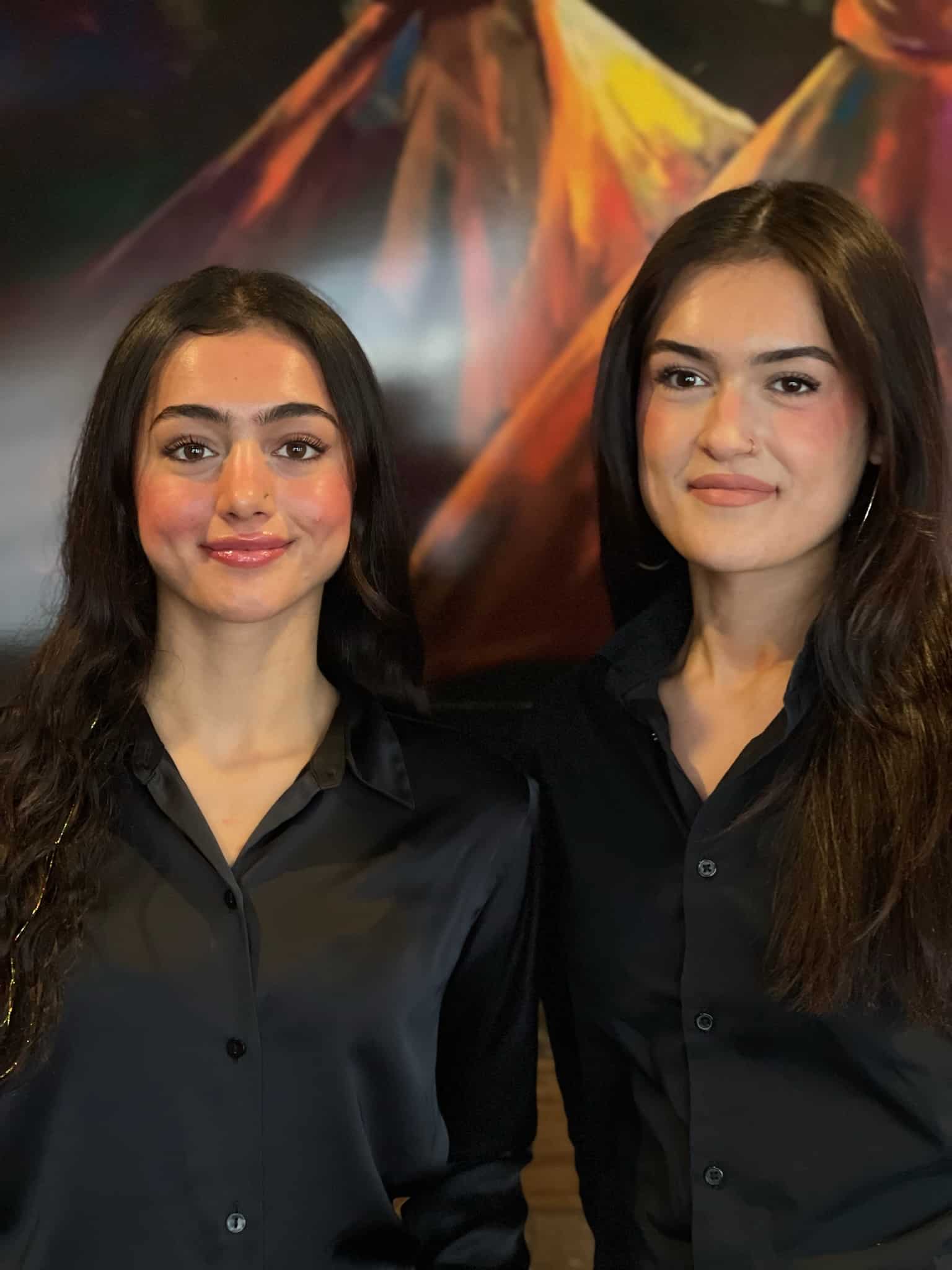 Iman Masroor and Zainab Masroor
Q. How did you make your way to Virginia?
We left Afghanistan in 1979. We were refugees in Germany from '79 until 1982. Then we got asylum here in the United States. We were sponsored by a church in Kensington [Md.], a Lutheran church if I'm not mistaken. I was pretty young. I don't remember that much. For the first couple months we were in Maryland. Then we moved to New York when my father came to America. So I grew up in New York and in New Jersey, went to school there. Then we moved to Virginia in 1994. I met my wife here. My mother wanted to come to Virginia because her sister was here and that is how we ended up here.
Q. Where do you like to eat in McLean when you're not at your restaurant?
We'll go to El Tio; that's a nice little place to go to with the kids. My 11-year-old son plays basketball in McLean, so after that. I like the Thai restaurant called Pasa Thai. Sometimes the kids' friends will come over and we'll go pick up a big platter of spaghetti & meatballs from Pulcinellas. How much coriander and cumin and lamb tenderloin or rice can you have? Sometimes all you want is spaghetti with meatballs or some pizza or Chinese or Thai food.
Q. So you've created a legacy for your kids, the restaurants are their future?
This is their lives. I was telling them the other day, as a matter of fact that Listen, I think I've come to a conclusion where I've stepped outside of the restaurants for long enough that I know you guys can do this. I don't want you serving tables for the rest of your lives or being a maître d'. Now you have to look into being the restaurateurs of the future, to look for expansion, to the future. They are excited about it. I want to see what they can do. They have the energy; they have intelligence. as long as they don't have that fear of thinking uselessly that I'm not going to be able to do it or it's going to be too tough or this or that, I know they are going to be successful.
Q. What stands out for you about the McLean patrons in particular?
McLean is all across the board — which is the most beautiful thing. You get the most international type of clientele that we have in our restaurants. You are talking about someone coming in based on some sort of [menu] family package deal that we have and not order anything to drink and at another table, you'll have someone order a $600 bottle of wine with two people, a check out coming out to $800, $900. It's across the board. You'll have the ambassador of so and so sitting at one table and then you'll have the man who works across the street at Subway coming in and having lunch. It's the full spectrum of everything.
"Literally two months before the pandemic we opened. It was kind of scary but McLean is an amazing neighborhood. Our guests responded well," says Masroor.
Aracosia: 381 Beverly Rd., McLean. 703-269-3820. aracosiamclean.com.
Gayle Jo Carter is the editor of McLean Today.

Do you know someone in McLean who would make an interesting interview for TALK? Tap us at contact@mcleantoday.org.