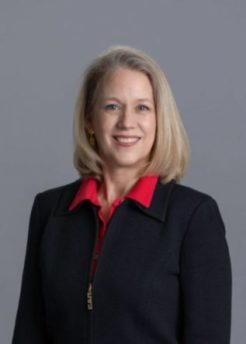 This week in our new TALK series, McLeanToday.org interviews Lori Carbonneau, executive director, McLean Project for the Arts [MPA]. The MPA is a leading contemporary visual arts 501(c)(3) non-profit organization. Their mission is to exhibit the work of emerging and established artists from the mid-Atlantic region; to promote public awareness and understanding of the concepts of contemporary art; and to offer instruction and education in the visual arts.
Q. So, are you an artist?
Depends on who you ask. I would say no but my colleagues, the creative vision at the MPA, would say every one of us is an artist. I'll never forget the first board meeting that I led. With my business and corporate consulting background, I had put a lot of thought into the message that I was getting across. Afterwards, my colleague who leads our outreach program —MPA ArtReach — said to me "You chose such a beautiful color palette for your powerpoint." I realized then that's there's a whole different way to look at work, a whole different way to look at business. Combining my analytic background with something quite so evocative as art has been a wonderful learning experience for me.
Over the pandemic, I did take time to pick up watercolors and do some work, though it still only hangs on my parents' walls. My inspiration in this was my grandmother — who was busy with a full career and raising her children. When she retired to Sun City, Arizona, she picked up a paintbrush and became an accomplished oil painter as part of a senior center. Which is exactly a lot of the outreach we do. So, it's quite lovely to me that MPA comes full circle in that way.
Q. Tell us about that MPA art outreach?
MPA ArtReach was founded 30 years ago. It brings to life one of the most distinctive elements of MPA's work. Let me stop for a moment and put MPA's work on the spectrum of art institutions, with museums downtown at one point on the continuum with their collections and the curated story that they tell about a particular history or a particular people, and on the other end of the continuum would be a commercial gallery representing current artists in whom they have a commercial interest. Instead, we are a teaching institution in the middle of that continuum where we are able to show work from very exciting, established and emerging artists from throughout the mid-Atlantic, presentingwork which represents the next chapter in the canon of art history. We raise money and are grant-supported as well, so we are not dependent on the sales of our work nor are we beholden to a collection. We're able to push the conversation through art and each exhibition brings to light a contemporary story.
Our wonderful director of outreach, Sharon Fishel, with our artistic director and touchdown, curator, Nancy Sausser, writes a curriculum around each gallery installation, so every exhibition has a deliberate teaching element to it. During different times of the year our MPA ArtReach audiences vary. Our signature program is with Fairfax County Public Schools for which Sharon writes curriculum that ties to the Virginia Standards of Learning. We raise money to pay for the buses to allow field trips for students from throughout the region, including Fairfax County Schools, Title I schools, and many others, to come into the gallery.
Q. I'm not sure everyone realizes the MPA is a teaching place, right?
Yes, though it's not a "Come, let's give you a drawing lesson" teaching institution. While that's important too, it's "Come, let's sit in front of this art and understand what the relationship between art and geometry is or art and literature." Art helps give language where language is challenging and it helps kids look at something on the wall and be inspired by a professional artist and say 'Huh, okay, I can see how they formed that or I can see the layers in that" then they create their own piece that is inspired by the work of those artists on the wall.
Q. What does your outreach to seniors encompass?
We work with several programs in the area who are serving senior populations. We work with Fairfax County senior centers as well as the private senior communities. We also work with those with intellectual and physical disabilities.
What was amazing during the pandemic is how our outreach programs grew. MPA ArtReach just thrived. And for people who were really quite homebound, it was quite a gift to have Sharon come into their lives. We worked with many of our partners to reach people however we could, including preparing programming and delivering it through Meals on Wheels, or delivering art supplies to their homes.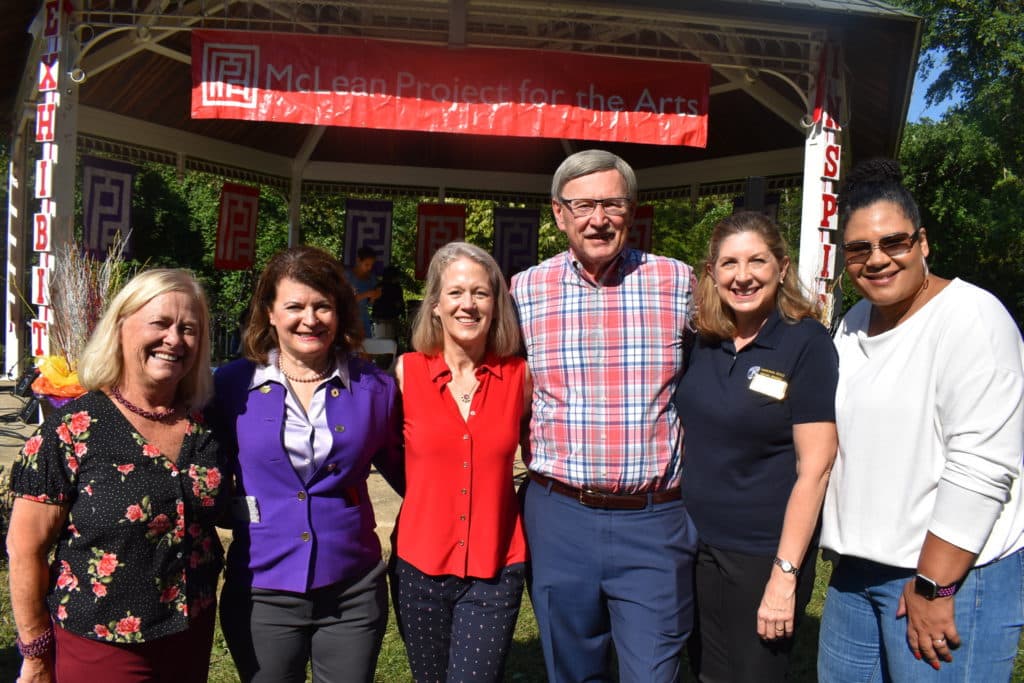 Q. How many employees does the MPA have?
We're about a dozen on staff including a fantastic curator, artistic director, Nancy Sausser, who has a profound reputation in the region for developing that vein of work that I described in showing the best of contemporary art that's moving the conversation forward. We were just written up in The Washington Post again. It's quite distinctive that nearly everyone of Nancy's exhibition is reviewed in the Post. In addition to Nancy and our gallery manager is our is our outreach and education staff, along with our teaching faculty, our development and our admin team.
Q. How did you find yourself Executive Director of the MPA? Were you searching or did it find you?
I was a religion major undergrad and then got my MBA, so the idea of: "How is it that you can do well while doing good?" has always been a theme in my career. It was time for me, with my third child settled in school, to put my periscope up. I considered going back to the corporate or consulting world, but MPA was a lovely opportunity to be entrepreneurial and contribute to our community in such a meaningful way. I was at a New Dominion Women's Club event when my dinner partner, Senator Barbara Favola, introduced me to my then predecessor. I was interested in what she did and her description of a project I thought I could help her on. So, becoming Executive Director was a natural evolution starting with my help on that project.
Q. What's the most challenging thing about your job?
Going back to "Am I an artist?" — my colleagues joke that I bring the art of a spreadsheet. It's challenging but fun to think about the sustainability and growth of a non-profit with my business background. One of the tenets that we comport ourselves and our community with is: This is a community arts organization therefore by definition it should be a source of joy and not of stress. So, my challenge as Executive Director, in partnership with our board, is to keep that spirit of joy even those there's all sorts of buffing winds around us is a deliberate choice. That can be hard work! Holy cow, those first three weeks of the pandemic shut down could have been cripplingly stressful but for that sense of joy.
One of things that is hard to get used to as a businessperson is having a finite amount of cash in the bank and not having an inherently sustaining business model. People vote with their feet; they vote with their support. So, finding ways to be relevant and engaging is strategically important. Also finding community partners, such as The Mather, who find value in our mission, is essential to MPA's success.
Another challenging part of the role stems from the fact that despite having a small staff, we are a huge organization.As has been the case throughout my career, my interest in building teams is the most satisfying part of what I do. We are a dozen people on staff, but our 44-person board and 40-person advisory board and the concentric circles of the artists, volunteers and leaders in the community whom we touch is vital to who we are. It takes a whole lot of communication and coordination. So, my biggest challenge right now is to move us onto Microsoft Teams so we can stop drowning in email!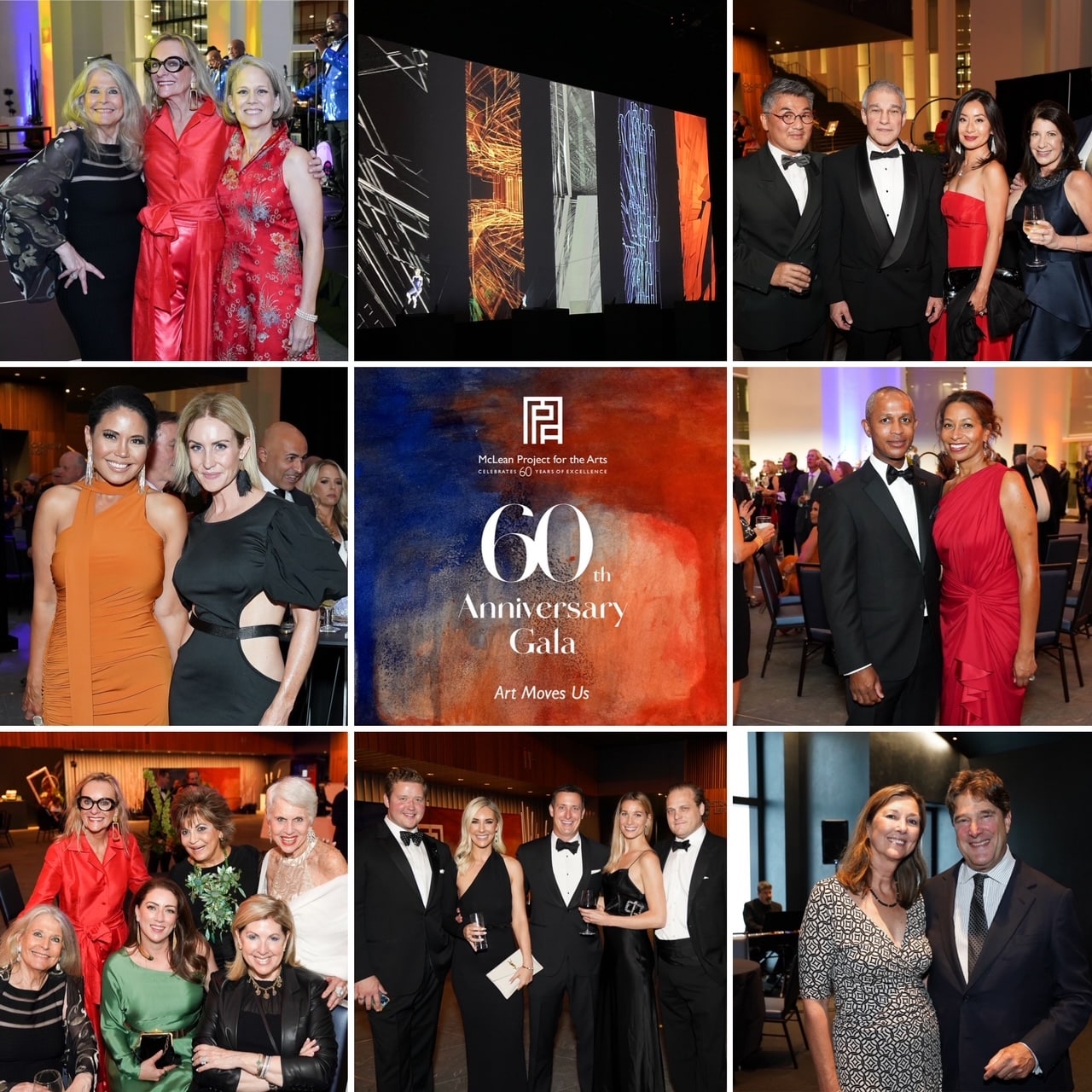 Celebrating at the MPA's 60th Gala Anniversary
Q. Can you share with us your long term vision for the MPA?
For a number of years, MPA has been in conversation with the Fairfax County Park Authority to build an arts and education center to complement our gallery and studio at the McLean community center. Our studio there, the Duval Studio, is a marvelous multi-purpose space for painting and drawing, mixed media and live drawing classes and camps. But you can't do heavy equipment-based arts, like pottery and print making and paper making in a multi-purpose studio. So, we are excited about the idea of building an arts and education center where the galleries are core to the teaching environment and house studios which also allow us to teach four or five different medium space studio spaces for artists of all ages and levels of accomplishment.
We've worked through the public approval processes to get the concept of such an arts center approved at Clemyjontri Park where Mrs. Leibowitz's home would be our offices. With further approvals, we would enter into along-term lease and construct an art center around the home. These are long processes so being patient is part of the effort.
Q. In your quest to combine your work experience with your desire to do something good, what expresses that working here at MPA?
One such example is the electric connection of witnessing a hugely accomplished professional artist describe their work to a young audience who is inspired by it. You wonder whose career you just watched blossom.
Another example is experiencing how art builds community. Our current show is called Continuum: Artist Teaching Artists, recognizing artists not only for the body of work they've built but how they've done it by teaching others. The eighteen artists in the show are all university professors who significant bodies of work and have nurtured the works of hundreds of artists behind them as well. There is a community built among working artists. Making art is fairly insular: it's you and your work. So, MPA aims to be a place where artists and artists of all ages and all levels of accomplishment feel welcome. Our goal is to then help the rest of us realize that even if we're not making art, there' s community to be found in it.
MPAartfest is a great example of a day that brings to life MPA's goal of building community through art. Having grown up in Vienna where there is a vibrant town hall, I feel personally compelled to do what we can do to foster community among McLean's two unincorporated zip codes.
Q. For those who have yet to experience the MPA, what would you say to encourage them to come over?
We'd want to share that MPA is an open, welcoming environment where teaching is taken very seriously. Sometimes people have concerns when they think of a gallery, as I sometimes feel too, wondering "what do I need to know before I walk in?". MPA deliberately suspends that concern: All you need to know is that we are part of your community, andwe welcome you. I'll also love to remind the community that we are a local 501C 3 and we very much need your support, particularly as we look to grow.
As I learned when researching for my comments at our MPA's 60th Anniversary Gala, MPA was founded in the window between the construction of the Berlin Wall and the Cuban Missile Crisis. All of us look back on those and recognize them as highly stressful world events. We are proud and grateful to realize in sixty years, we have continued to knit together a community that can remind us, even in times of other challenging world events, to stick together and it's going to be OK!!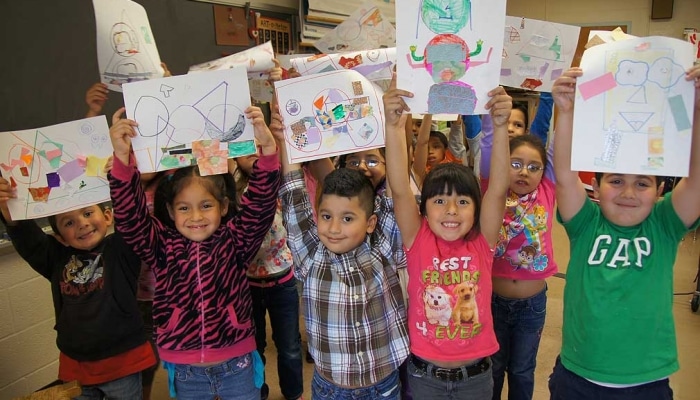 Gayle Jo Carter, the former entertainment editor at USA WEEKEND magazine, has interviewed newsmakers for AARP, USA WEEKEND, USA TODAY, Parade, Aspire, SurvivorNet and Washington Jewish Week.
Do you know someone in McLean who would make an interesting interview for TALK? Tap us at contact@mcleantoday.org.
---