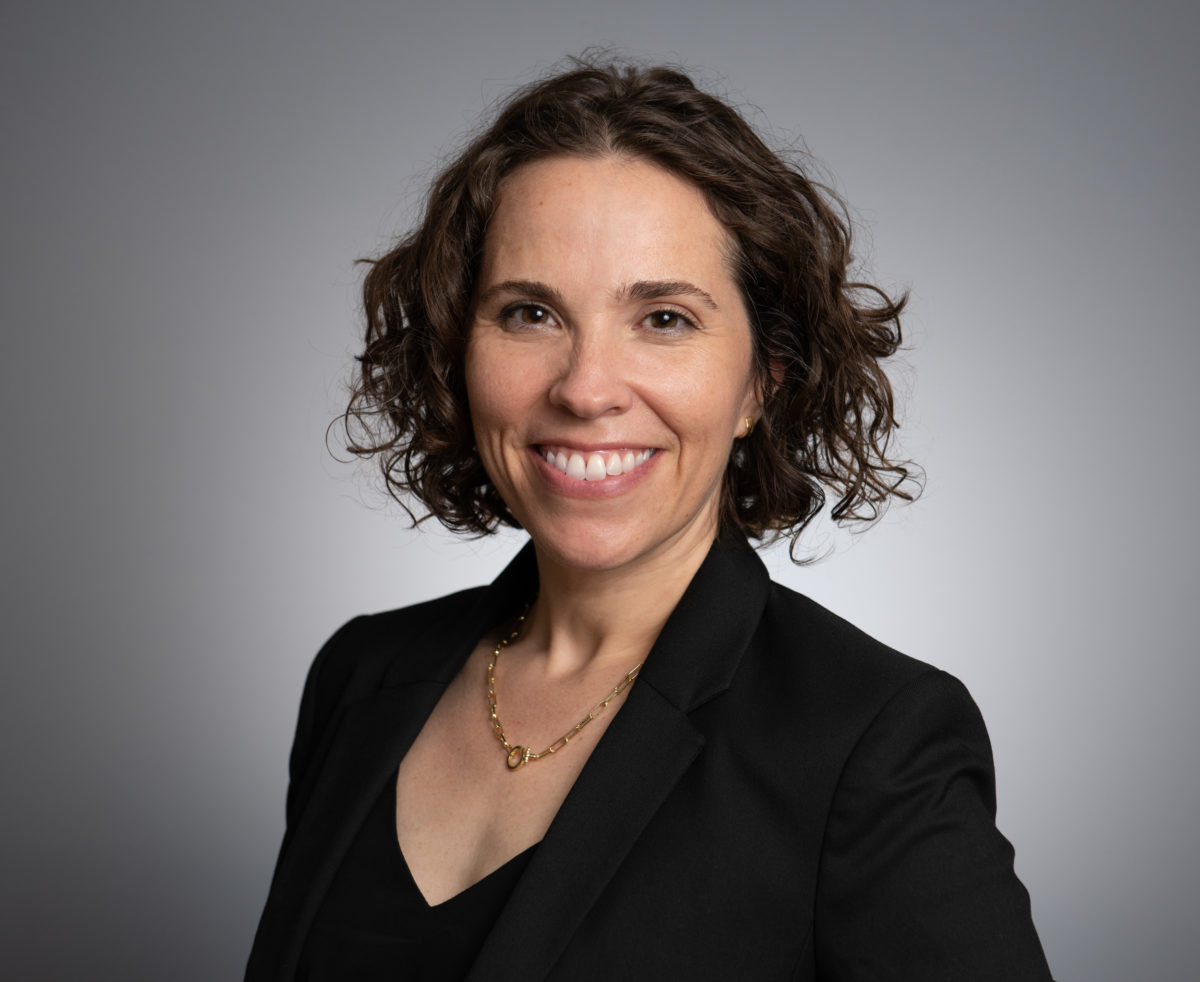 In this week's TALK series, McLean Today sits down with Lauren Schwabish, owner, Neuro Speech Services, a mobile speech therapy private practice, that brings person-centered speech, language, and cognitive therapy services to adults with stroke, brain injury, and mild cognitive impairment. Schwabish is passionate about community health education to both increase stroke prevention awareness and empower audiences to boost their brain health. In her consulting services to healthcare workers, the former Rehabilitation Clinical Specialist with the Inova Health System, focuses on helping to improve communication skills for optimal healthcare delivery.
Q. Tell us when and why you decided to strike out on your own open your own practice?
August 2021 — it started with the pandemic. I loved my job but things really changed. I had been working in an inpatient rehabilitation hospital for sixteen years, I thought I had a dream job. I was part of a team that was guiding therapists to do the very highest level of quality care and working with really complex patients. Unfortunately, the hospital made some decisions where they laid off a large amount of our team. It was a devastating loss for our team at a very challenging time in the world. That really got me thinking I would not stay at this hospital for the rest of my career. It was a time to stop and reflect and say "What do I want to do here?" Around that time — as a speech pathologist you have to take continuing education classes — I started taking some online courses about person-centered care. That's what I had been practicing but I wasn't calling it that. That's something where you're not looking exclusively at the person's deficits, but what matters most, what do they want and need to do as a communicator. It definitely got me thinking: Could I practice what I was doing in a different way? Around that time, as fate has it, social media showed me an ad for "Start your own private practice," a business consulting company. I looked at some of those courses. I started talking to some friends of mine who were very encouraging and I just took this leap of faith. It was a lot of hustling at first to make contacts but all of the early seeds I planted have been so fruitful.
Q. You see patients at their homes and have an office in McLean, right?
I have three different ways that I work. I am mobile where I go to people's homes; I have virtual sessions working with people all over the commonwealth of Virginia and then yes, I am renting an office one day a week downtown on Elm Street, 6845 Elm Street, right next to the post office. I am thinking about expanding to two days a week.
Q. Who are your patients?
I treat individuals who have experienced a neurologic disease or injury. I see people ranging from young adults in their 20s to super adults in their mid 90s. My caseload consists of those who have had strokes, traumatic brain injury, including concussions, and acquired brain injury due to a medical condition, such as an infection that got to the brain. I see a lot of folks who are diagnosed with mild cognitive impairment which is a truly underserved community. Those are people who are starting to experience some cognitive changes where they notice it and other people notice it but it's not really significantly interfering with their lives yet. They are very motivated because they are worried that this will become something really debilitating like dementia. The standard treatment for those folks had pretty much been: Get evaluated and then come see the doctor in six months and see if you're worse. I think there is just more opportunity to be had. We focus a lot of education about cognition and strategy training and just general brain health support. That's been really exciting too.
Q. What does your work look like as a community educator in the field of brain health?
I've done a workshop for a neurology practice that focuses on multiple sclerosis. They do a wonderful day-long retreat with education and resource provision. I'm a program consultant for a wellness focused organization called Can Do Multiple Sclerosis, where they provide team-based wellness and health education for those who are living with multiple sclerosis. Through the National Aphasia Organization, I run a parenting with aphasia group — aphasia is a language disorder that comes from a brain injury. Once a month, I have a group of parents across the country — and actually in Canada now — who are young adults who have had some sort of brain injury and also have kids; it is a wonderful communication and peer support group. I love community education. It is something I'm so passionate about, especially with neurological disease as it's really complicated, and making information accessible and providing hope and optimism and resources is so vital for these communities.
Q. What are some of the challenges in striking out on your own to open a business?
The biggest hurdle I had was learning how Medicare works. Working in the hospital system, there were multiple departments that dealt with billing. That was something I had to learn from scratch. Unfortunately, the government continues to make Medicare cuts to therapy services and so in addition to understanding how billing works, I need to watch the legislative decisions that impact our reimbursement for care. That was 100% the hardest part.
Q. What's the biggest reward of having your practice?
Patient care: I have gone from a mentor position at the hospital to absolute A to Z patient care where I'm intimately involved in every part of a client's experience. Working with my clients and their families is so rewarding, helping people to communicate again, to engage in their community again or to feel more confident about their memory abilities. That feeling is worth more than a paycheck really. It is so rewarding to restore cognitive communication abilities, especially in adults who have been living with a certain set of skills, until an illness or injury changes things. To help people with that is really the best aspect of this job.
Q.  You and your family also live in McLean. When did you move to McLean and what drove you to live here?
We moved here in 2012. It will be eleven years this year. Like a lot of people who move to this area, we really wanted a good education for our kids. We had come from D.C. where sort of a consistent pathway towards a good education seemed really challenging to visualize so we moved here when my daughter started kindergarten. We also wanted to live in a walkable community. We were fortunate enough to be able to find a house where we can walk into town, we can get coffee, we can walk to school, we can walk to the grocery store because that was something that was really important to us as primarily city people before we moved here. We really feel fortunate that we have both the education and the community access.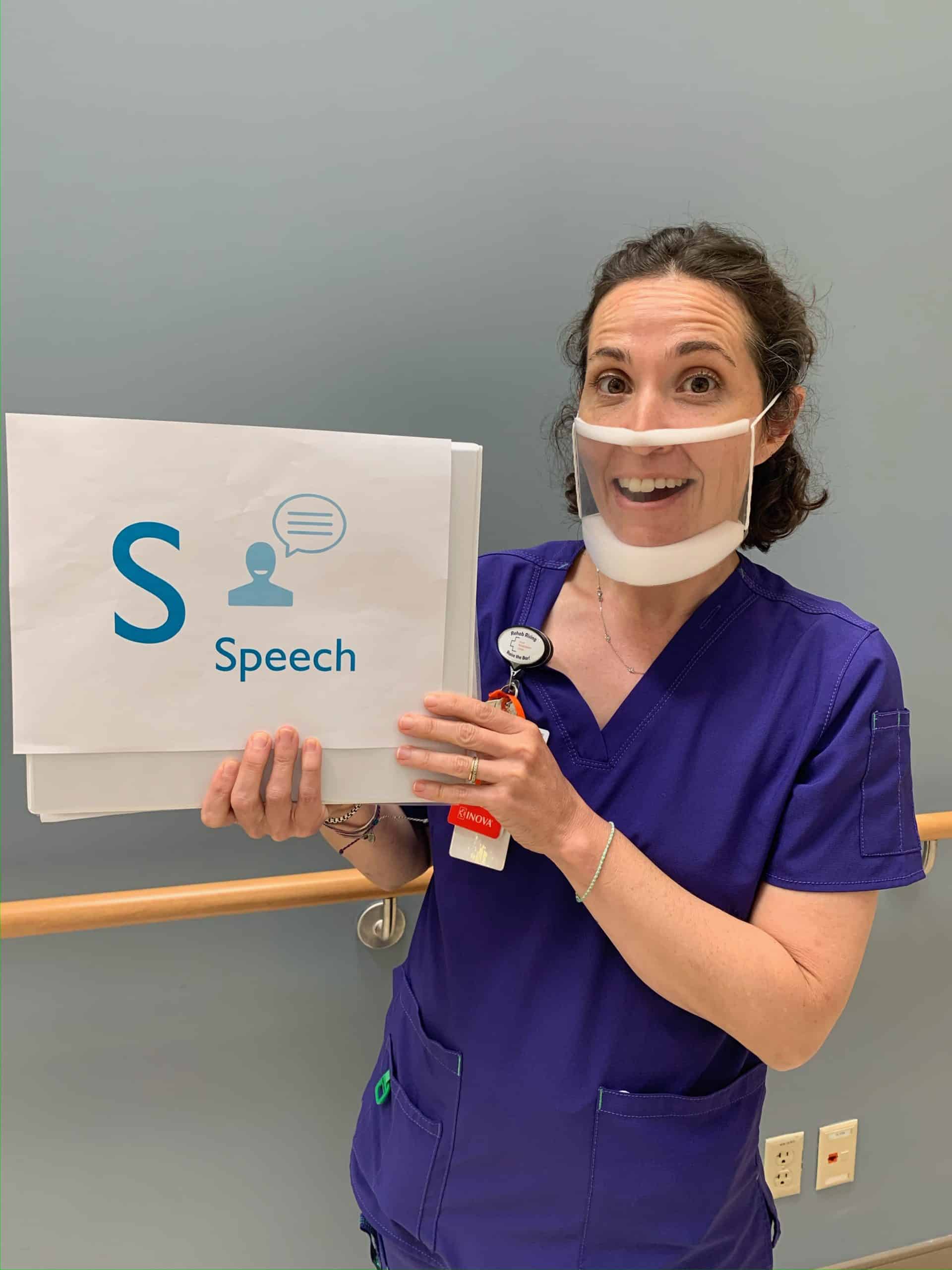 Q. What's your favorite place to walk to into downtown McLean?
I'm a coffee drinker so Greenberry's is on the rotation: I'll do business meetings there; I'll have coffee with friends; I'll grab something on the way to the office. It's probably the place I'll go most.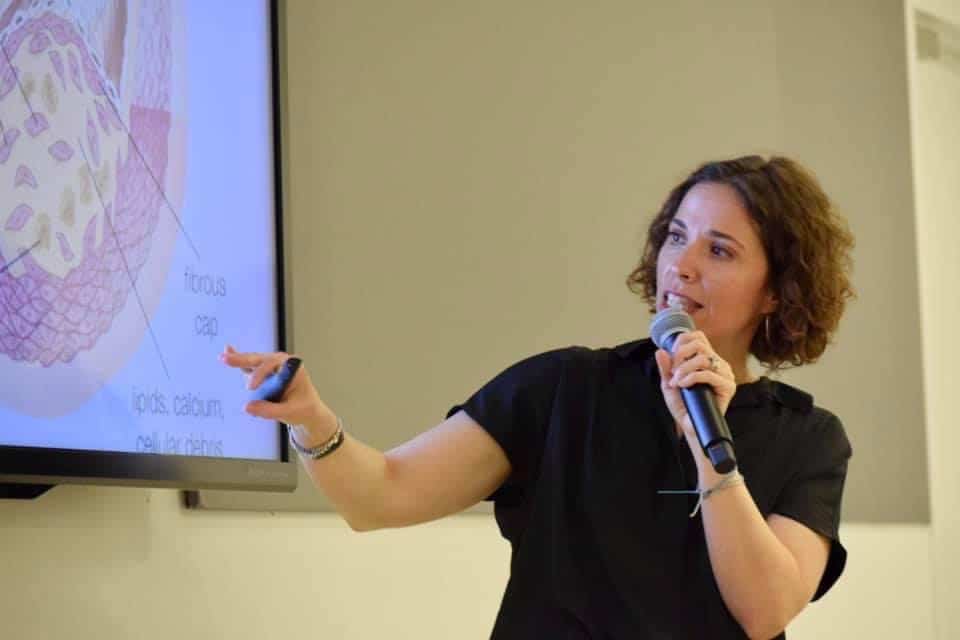 Q. There seem to be a fair amount of health professional services in McLean. Is that a benefit of choosing to locate your office in McLean?
Absolutely. I have been lucky to make some connections with some neurologists and psychologists and neuropsychologists in this area. Those are some of my best referral services and those are people where we work collaboratively. I have clients who are referred from a neuropsychologist but then I'm sending back to that therapist for some mental health counseling because that's a big part of health care for my clients. That's been a really nice mutual benefit. One thing about McLean — Northern Virginia in general — people want very high quality care so we are lucky that we have really excellent medical centers all around us. I think McLean probably stands out. People will pursue really good quality care and I think that's something McLean has to offer.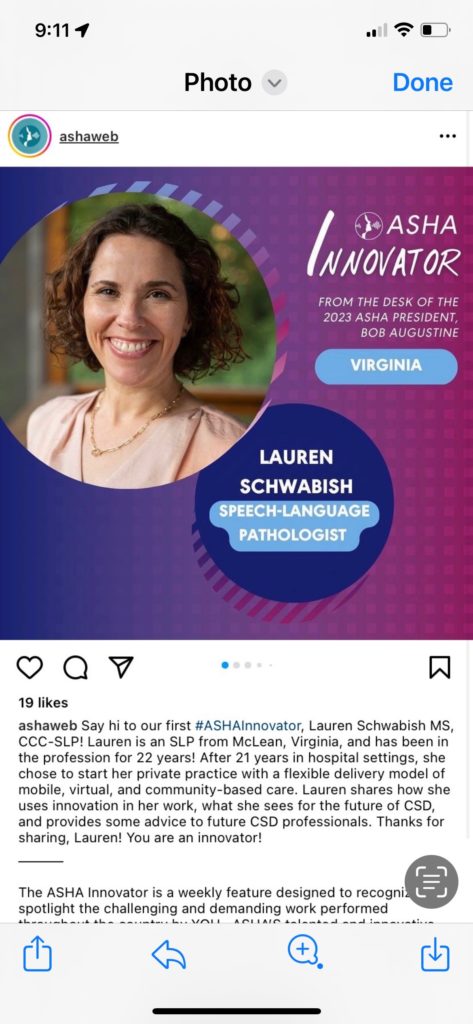 Q. All of us, of course, want to know how we can keep our brains at peak power. Can you leave us with some parting advice?

Honestly, it's like many recommendations for your overall health; if something is good for your heart, like exercise and a good diet, it's good for your brain. But it's also about social connection and cognitive stimulation. It's about really maintaining a role of purpose in your life. I have a client living with dementia and because of his difficulties with communicating, he's been less and less engaged outside the home. We have started to do some volunteering together at SHARE McLean and what that does is it allows him to have a plan, to have something to do during the day. He interacts with a variety of people and we contribute to their cause. He is contributing to the community. We have re-engaged a sense of purpose. It's also really important if you're starting to notice any changes in your thinking abilities, to say something. The earlier the better when it comes to most diseases and certainly if you're having any cognitive changes, no matter what age you are. It may not be a disease at play but maybe it's a sleep disorder that's contributing to decreased attention or new learning. Not being afraid to say something and then seeking out a knowledgeable health care provider who listens to you, who advocates for you, and guides you to helpful treatment options is essential.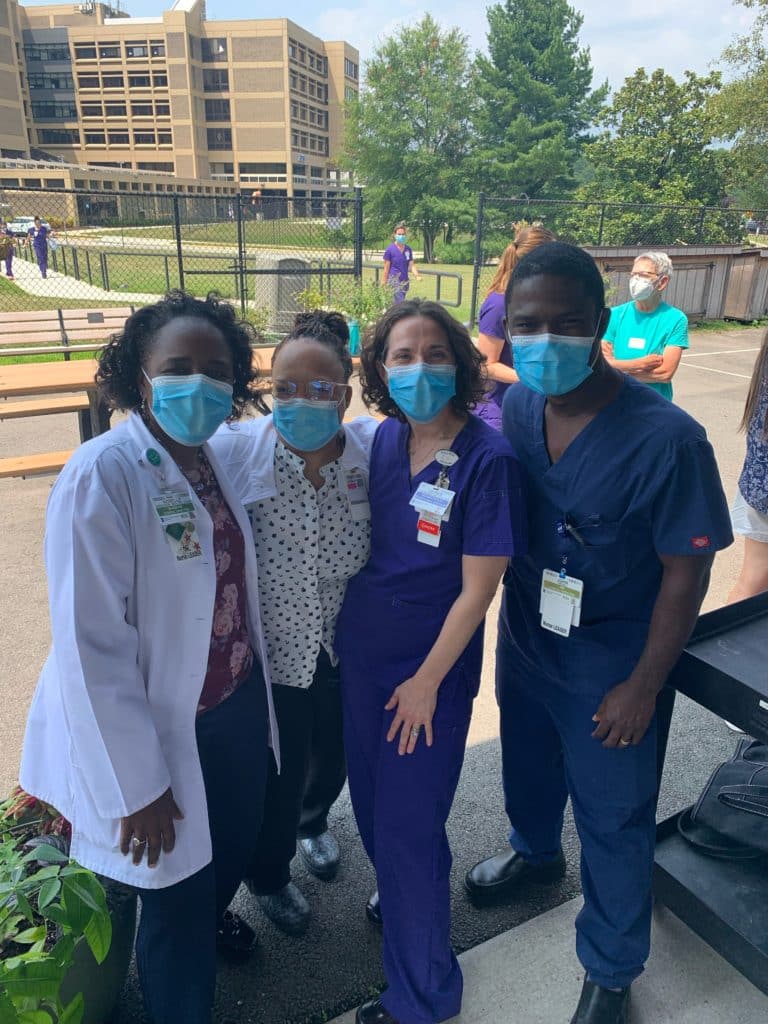 A former Rehabilitation Clinical Specialist with the Inova Health System, strikes out on her open with McLean's Neuro Speech Services, https://www.neurospeechservices.com/.
Gayle Jo Carter is the editor of McLean Today.

Do you know someone in McLean who would make an interesting interview for TALK? Tap us at contact@mcleantoday.org.