In this week's TALK series, McLean Today sits down with Lauren Rothman, principal and founder of fashion consulting firm Styleauteur. For over 20 years, Rothman has been a brand image strategist, thought leader, and highly sought after expert and speaker on corporate and professional image. Image is a powerful communication tool and Styleauteur empowers individuals to identify their style DNA in order to exude a successful executive presence both in person and online.
Q. Define "Styleauter" for us.
The word Styleauter means author of style. That is essentially, how I would describe what my company is: "image therapy through communication around style."
Q. How did Styleauteur begin to take shape?
I started out in New York City and I worked for a woman named Faith Popcorn. She had a company called Faith Popcorn's BrainReserve which was a marketing consultancy in New York City. Through working with her, I learned a lot around how to anticipate, predict and forecast cultural trends. I was able to create my own method of how cultural trends worked its way into fashion forecasts. Corporate clients started asking me for help to get dressed. I used to take clients around the country. I started to come up with a conversation around dress codes and what to wear where.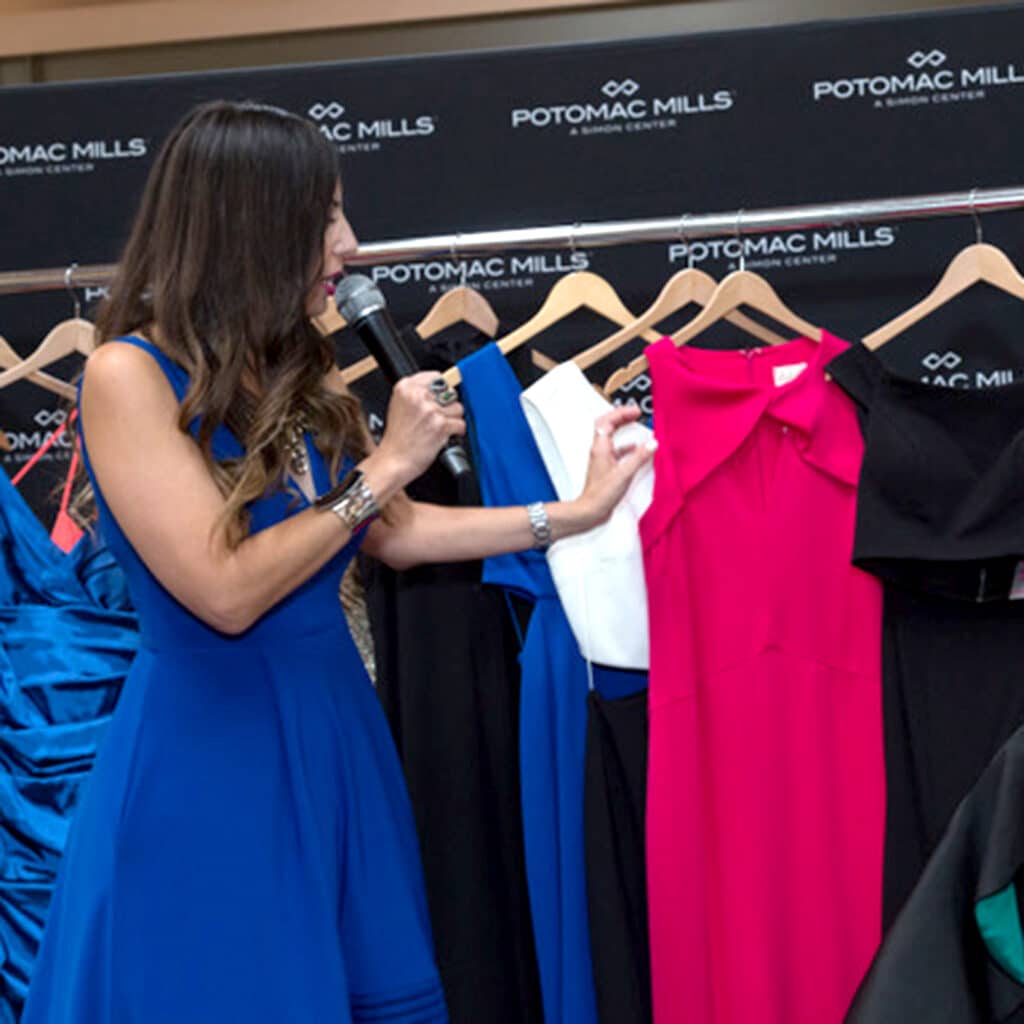 Lauren is a highly sought after expert and speaker on corporate and professional image. She has appeared on stage before Fortune 500 companies, Global 1000 companies, top law firms, and major industry conferences.
Q. What led you to become a style guru?
It's my calling. Style is a form of communication that I feel is very undervalued. I truly believe that style is a superpower. It's the name of the keynote talk that I do. I speak at a lot of conferences and it's my most popular topic because I don't just talk about fashion. I don't just dress people. My goal is to empower people to understand that you don't need a cape to be a superhero but you have to have the courage to get dressed as an effective form of communication. I'm trademarking the movement that I have created around the work that I do, which is "Style is a Superpower." So if you want to use "Style as a Superpower," you would write a little service mark at the end of it, like when you see a word and it has a TM, instead you would write an SM.
Q. What keeps you motivated twenty years later?
It is my absolute passion. I live and breathe the flow of fashion and for me, it's about empowering my clients to be the strongest version of themselves. I work with individuals and companies so if you're an individual who's running for office, how do [you] use your nonverbal communication cues to get more votes [and] what that looks like and feels like. Functionally, what do you need or how many pockets do you need in your clothes, because you're going through 12 to 14 hours in that outfit. If you're a company and you have a dress code for your employees, how do you have an appropriate dress code that's inclusive and doesn't say women are allowed to wear this and men are allowed to wear that? Companies hire me to help them create dress codes, educate and enforce dress codes, and to update policy, then to also just empower employees to understand the look of what leadership looks like on an individualized scale.
Q. What are some of the topics of your speaking engagements?
I am often talking about nonverbal communication cues, and how to own the room [when I] talk to companies and organizations, and that could include doing a fashion show at Bloomingdale's, speaking at a women's conference, or going into a Fortune 500 company. I talk a lot around competence and empowerment and how fashion is a series of choices that helps your overall presence. But fashion and style are very different. Fashion is what is sold in a store. Style is what happens in your closet. So when you get dressed to go to work [and] when you get dressed to have an interaction with people in the world, how do you step into your power? For some people, it's hair and makeup for other people it's skincare. For some, it's putting on your gym clothes, but whatever it is, clothing is a tool we use when it comes to nonverbal communication. That language that we use, it's exercised through clothing. I like to empower people to be able to express themselves in a way that makes sense. That's going [to] get your audience to do whatever you need them to do, whether it's vote for you or it's just listening.
Q. You've been asked for your opinions in various media over the years — is there a most memorable moment?
I've been on TV a lot. I've been on CNN and Entertainment Tonight. One of the most favorite TV spots that I ever did was on Entertainment Tonight during [President] Obama's inauguration. I was on a rooftop near the White House. And I got to in real time talk about what Michelle Obama was wearing as she marched in the parade and what she was wearing for inauguration. That was certainly one of the highlights.
Q. What is McLean Style?
McLean is about understated luxury and everyday basics. It's not about showing off your wealth. It's really very quiet under the radar luxury that we see. It is not about logos. It's about quality over quantity and it's about investment pieces. My clients in McLean travel a lot and want a lot of function out of their clothes. McLean style— if I had to define it — it would be stealth wealth, which is like you're wearing a sweater but I bet it's not from Target. But it could be from Target. I'm not sure since it's just a cream sweater. Stealth wealth is that it probably costs like $2,000, but because it doesn't have a logo or telltale sign, I don't know where it's from. That's McLean style.
Q. What might surprise us about what it takes to being a successful stylist?
It takes lots of hard work and you spend a ton of time on your feet. Most people getting started in the world of styling don't really realize how much physical labor goes into being a stylist. You're constantly sorting clothes, walking around stores, transporting clothes, and then your whole appointment all day is on your feet. Definitely need comfortable shoes.
Q. Where do you get your style inspiration from?
I get a lot of it from the stores and from being out and looking. I love to travel [and] I love to see what trends are happening in other cities. Personally, I love to mix high and low and I love being able to combine something that I found in Target with something else.
Q. What activities do you like to do with your family in McLean?
We love all of McLean parks. Hiking on Scott's Run [Nature Preserve] is a definite favorite. Tysons is one of our favorite places to hang out. I wish I could pitch a tent at Tysons Corner Center and spend the night. My son loves it too. Shopping is both my job and my relaxation.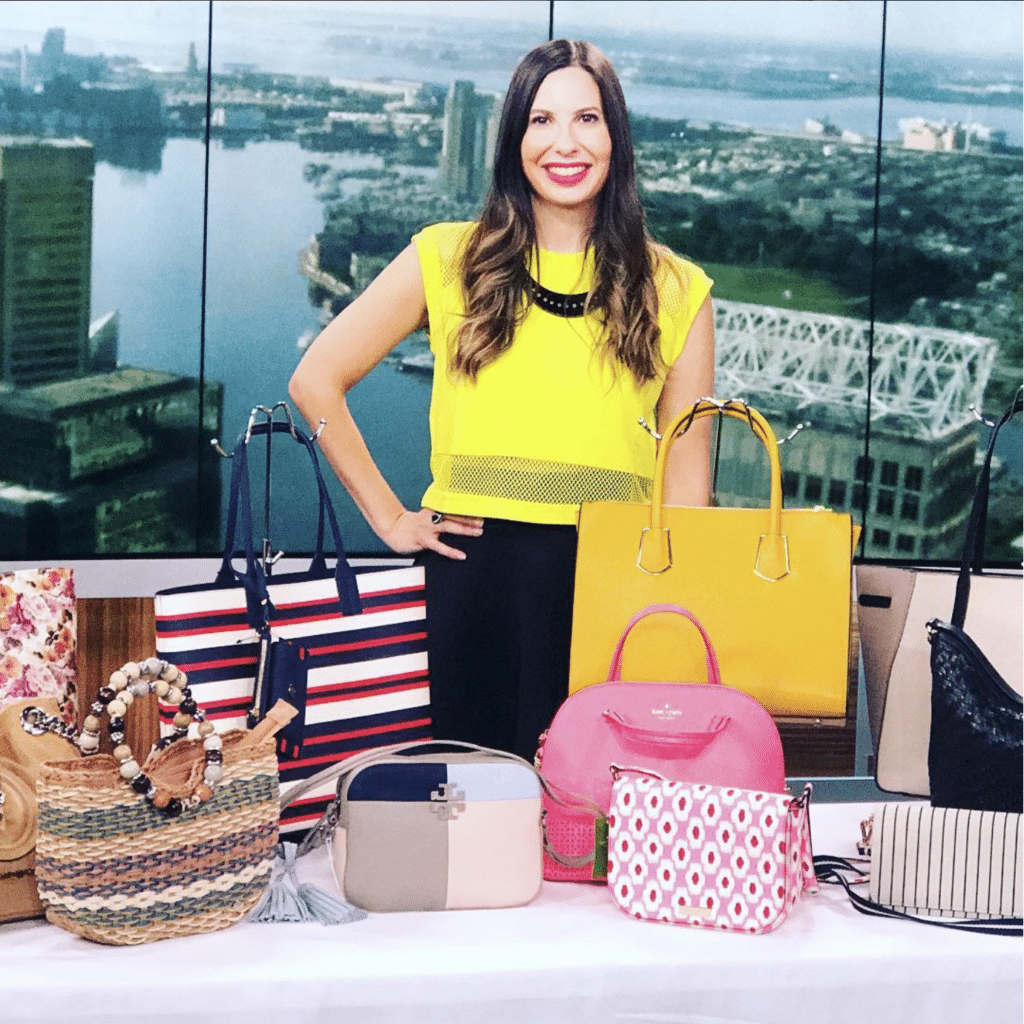 Lauren's book, Style Bible: What to Wear to Work, is the definitive guide for the modern professional on how to dress to impress, and is a useful tool that emphasizes the continued importance of image in the workplace.

Dania Reza is the social media content curator for McLean Today. She is a junior at McLean High school and is an assistant design editor-in-chief of her award-winning school news magazine, The Highlander.
Do you know someone in McLean who would make an interesting interview for TALK? Tap us at contact@mcleantoday.org.