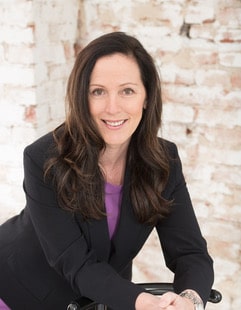 In this week's TALK series, McLean Today sits down with Debra N. Brosius, a licensed clinical psychologist and co-owner of Integrated Psychology Associates of McLean. A practicing psychologist for more than 20 years, Dr. Brosius specializes in neuropsychological, psychological, and educational assessments. Taking an integrated approach to mental health services, Dr. Brosius provides care for children, teens, and adults. Her services include comprehensive assessment, psychology consultation, and teletherapy.
Q. What led you to open Integrated Psychology Associates?
In 2017, I joined forces with Dr. Eva-Maria Theodosiadis,  a board certified child and adolescent psychiatrist, and together  we formed Integrated Psychology Associates of McLean. The practice is predominantly a child and adolescent practice, although we do see people across the lifespan. Our goal is to be a resource for families in this community. We joined  forces together to provide more integrated care — where individuals can come for testing, therapy, and/or medication.  Again, we're trying to be a resource, where busy families can come, for "one stop" mental health services.
Q. How has the practice grown since it began?
Mental health has been on the decline for some time and particularly in the context of the pandemic, especially with teenagers. Our practice has changed in that we've added more providers. We added another board certified psychiatrist, a nurse practitioner, some excellent LPCs, and we are we're doing a lot of training for doctoral students in psychology. We added another psychiatrist and a nurse practitioner. It started out with the two of us and now we're up to eight clinicians, student doctors and we have two support staff. We can't train people and hire people fast enough with what's going on in mental health today. Northern Virginia in particular has a higher influx of educated and accomplished individuals, ultimately creating a culture of overachievement, which unfortunately perpetuates anxiety, stress and depression in our younger population.
Q. Do you agree with all the talk about social media hurting our kids as well?
Absolutely. Social media is complicated, in that is can be a resource for information and connectivity but it also can be detrimental to mental health, particularly when teenage self-esteem is contingent on "likes" and followers. In fact, I've gone so far as to include in my diagnostic interview, — what is your TikTok diagnosis? Our kids are sort of trying on these different diagnostic labels and they're doing a lot of their own research. They have an abundance of access to information yet their brains aren't developed enough to know what to do with it. So they end up internalizing a lot of the negative information and feedback from peers. It's just a melting pot for more mental health challenges.
Q. You have two teenagers. How have you handled it in your own house?
We have tried to outsmart them in terms of technology, but the teenagers are savvy. We've put in some parental controls and discourage screen time. Are we 100% successful all the time? No, because they are teenagers and they can jump on the neighbor's wi-fi and other mechanisms for accessing the internet. You do what you can by attempting to establish a boundary as a parent and hopefully their moral compass will dictate how much they challenge that boundary.
Q. Where are your clients coming from?
It's really interesting. While we do have McLean clients, we get a lot of people from the surrounding areas, Vienna, Falls Church and North Arlington. I think a lot of it has to do with privacy in that people want to be one step removed from their community when they're experiencing hardships in the mental health space.
Q. How did your journey into psychology begin?
I studied psychology as an undergraduate in college and then took a couple years off. I grew up on the West Coast so as a young adult, I decided I wanted to move to Seattle and explore the booming tech industry in the 90s, which didn't work out. I moved back and eventually went to graduate school. So that was my path but I've always been interested in psychology, particularly motivation behind behavior. For a while I was interested in criminal activity and forensic psychology, completing some training with juvenile delinquents and prisoners, although I was trained as a clinical neuropsychologist.
Q. What else are you seeing in the mental health space of your McLean clients?
One of my passions is suicide prevention, particularly in young people. The rates of self harm behavior and suicidal ideation are alarming, even in our own community. During the pandemic, I began volunteering with the American Foundation for Suicide Prevention. In fact I'm doing a "More Than Sad" talk at the temple Rodef Shalom [2100 Westmoreland Street, Falls Church] Sunday evening, May 7 for anyone that might be interested. I would love to be doing more of those talks, particularly at the middle and high school venues. Unfortunately, I think the stigma associated with suicide has put up some roadblocks in terms of getting the schools to engage in this way but that's not going to stop me. I'm going to keep trying.
Q. People are afraid that talking about suicide, will put thoughts into their kids' heads that weren't there… Is that the concern?
That's the myth. The myth is that if we start talking about suicide, we're going to "plant seeds and ideas" in teenagers heads about suicide. Nothing can be further than the truth. At the end of the day, as adults, it's our responsibility to be starting these conversations with our kids. Whether it's commenting on their affect or their demeanor or just asking how they're doing, the goal is to be actively listening and seeking information, to open up those lines of communication. The message is, if we're not starting conversation, then who is starting the conversation? We have wonderful school counselors as well as pediatricians in our community and they are doing an excellent job screening for anxiety and depression, especially during the pre-adolescent, adolescent years. Schools typically do an October screening and pediatricians are asking parents to step out of the room during well-checks, asking kids to fill out short questionnaires as a first line defense — which is helpful, but we just need more of this.
Q. What's your biggest challenge since starting your own business in McLean?
Interestingly in graduate school, at least in psychology, we don't have training in business so it's kind of a learning process as you go — trying to figure out how to manage people, how to manage money, how to set fees, network and market yourself. None of that happens in graduate school for us. That's been a lot of learning as you go and really just collaborating with other professionals to learn how they're doing things. That's been the biggest challenge.
Q. What do you and your family like to do in McLean?
We do a lot of hikes. We really enjoy Great Falls, Scotts Run and the surrounding nature preserves and parks. We like to tap into the natural resources locally, even just the Pimmit Run creek behind the house, especially with the dogs. I am definitely a Greenberry's regular. I'm there on a daily basis. The surrounding restaurants, both local and in the Tysons area for family dinners. We definitely are a fan of the Great American Restaurants, Patsys; Lebanese Taverna is a favorite. It just depends on the mood. Having lived abroad, we love Asian foods. We often seek out Korean barbecues and Thai foods.
Gayle Jo Carter is the Editor of McLean Today.

Do you know someone in McLean who would make an interesting interview for TALK? Tap us at contact@mcleantoday.org.