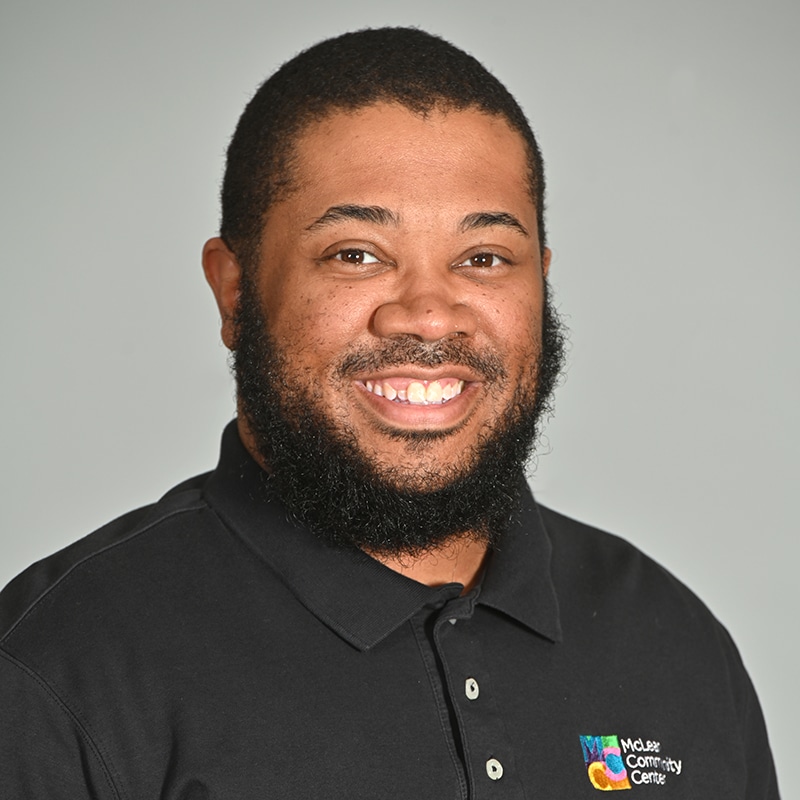 In this week's TALK series, McLean Today sits down with Andrew Carter, manager of the Old Firehouse Center [OFC], the teen center run by McLean Community Center. For over 13 years, Carter has worked at the Old Firehouse — an award-winning facility that creates fun for kids in a safe atmosphere and a place for McLean, Va teens to participate in personal development programming facilitated by professional and experienced staff members. During school hours, McLean Community Center officials (who operate the facility) make it available to groups such as the Safe Community Coalition, McLean Youth Orchestra, Georgetown Learning Center, Specially Adapted Resource Clubs and the Lewinsville Senior Center.
Q. What is the Old Firehouse Center?
The Old Firehouse is a part of the McLean Community Center, but we focus more on teens and family programs. So that includes the after school program for kids in fifth grade through ninth grade. We have family events such as bingo and snacking, painting, block parties, and we also do camps. We have summer camps for those fifth and ninth graders as well.
Q. How did you come to be manager of the teen center?
This was part of my journey. I started here in 2010 as a part timer as a facilitator with the kids. Throughout my journey here, I've been promoted along the way from just a regular facilitator to the lead facilitator and tshirt coordinator, until I got my first full time job here as the camp director. Then, that led to me becoming the general manager. So I've been here at the [Old Firehouse] for 13 years.
Q. 13 years, that's a long time to be in one job these days. What makes you stay?
There's a lot of opportunity here. People love recreation in this area and being in this field is something that I enjoy and I enjoy being able to provide that for people who really want [it], it is very fulfilling. But also the kids in this area are great. It's a joy to be able to have kids come over [to the] after school program in 2012, and then six, seven years later when they come back as grown individuals, to see how they turned out and to get that appreciation from them.
Q. What is the most challenging part of running the Old Firehouse? Favorite part ?
My favorite part of being a manager is that I get to be involved in a little bit of everything. I get to oversee all the programs that we get to do [and] bring in staff that have the same passion. Just being able to come to work every day and even though I don't get the opportunity to hang out with the kids as much as I would like to do, just being able to provide the activities is very fulfilling. The most challenging thing is probably the lack of time with everything that we already have going on. It's always hard to plan new activities even though we want to, but we have other activities running as well. There's so many things that the public [wants] to do that us as a group want to do too but we don't have all the time that we can to plan it and execute it.
Q. What is your goal as manager?
The number one goal for me is to make sure that this building is a safe and clean and [an] admirable place for people to come who want to enjoy but in addition to provide as many quality programs for the youth, teens, and families. Also, as a manager, the goal is to get my staff all the opportunities that they can when it comes to programming and executing events. So that can help them find full time work, whether it be here or somewhere else. One of my major goals… is to continue to work on the visibility of the Old Firehouse in the downtown McLean area.
Q. Do you have a favorite activity of the Teen Center that you are involved with?
I enjoy a lot of the activities, my favorite ones are the summer excursion camps and our block parties. Our summer excursion camp is for lodging fifth to ninth graders and we take a trip every day. We try to include some type of physical fitness, whether it be a ropes course or indoor trampoline. We do rafting, or we'll go to Dave and Busters. And then, once or twice a week, we have longer field trips where we go to the beach or Busch Gardens. So it's pretty much the kids and our staff interacting on a day to day basis, having a good time. One of our block parties is "Happy Old Firehouse". [This] happens every September and it's like a birthday party for the [Old Firehouse]. So, next year will be our 33rd birthday, since the teen center opened in 1990. So we block off the street, we have food, music, and entertainment, and it's a way for us to showcase our building but also get the community together to just have fun.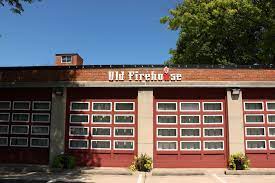 Q. Have the kids taught you anything from your time at the Old Firehouse?
The two things that they've taught me was just to be yourself. We all enjoy the same things. So when they know you like sports, anime, or video games, [that] gives you a bond to have that connection with them. And then that gives them something to talk about with you and vice versa. The second thing they've taught me is just be honest. People go through life hearing things that they don't want to hear. So the one thing that they appreciate when they come to our buildings is that we'll be honest with them.
Q. What do you like to do when you're not working?
I normally just like to play with my dog Cocoa — he's a 4 year old Husky/Terrier/Rottweiler Mix — and watch sports and movies. Normally, I want to do a lot of the things that we do with the kids. I think that's why I enjoy the job so much to now find things outside of work that I think 'this is good for the kids' and then apply it to work.
Q. What occupies your time outside of work?
I'm really big into sports. Growing up, most boys dream of becoming a professional athlete. That didn't really happen to me because I broke each ankle five times. I've had 10 ankle injuries throughout my teenage years. Most of my ankle injuries occurred by playing basketball, whether in leagues or just for fun. I obviously never learned my lesson, haha. My favorite teams: Dallas Cowboys (NFL), Washington Wizards (NBA), Washington Capitals (NHL), Baltimore Orioles (MLB), Virginia Tech (College), DC United & Manchester City (Soccer). I always have something to watch all year.
Q. Any secret talents?
[Some]thing people don't really know about me is [that] I play trumpet. I was in the marching band in high school and middle school and a little bit in college.
Q. Do you have a go to restaurant in McLean?
Listrani's is my number one. My favorite dish is the baked ziti with garlic bread. I really like going to them because they're very nice and supportive. They do some stuff as far as events as well so I'd like to support them at the same time. There's a lot of other places I like to go to in McLean. That's the one good thing about working here at the Old Firehouse. We're kind of right in the middle of everything and we have a lot of options.
Dania Reza is the social media content curator for McLean Today. She is a junior at McLean High school and is an assistant design editor-in-chief of her award-winning school news magazine, The Highlander.


Do you know someone in McLean who would make an interesting interview for TALK? Tap us at contact@mcleantoday.org.