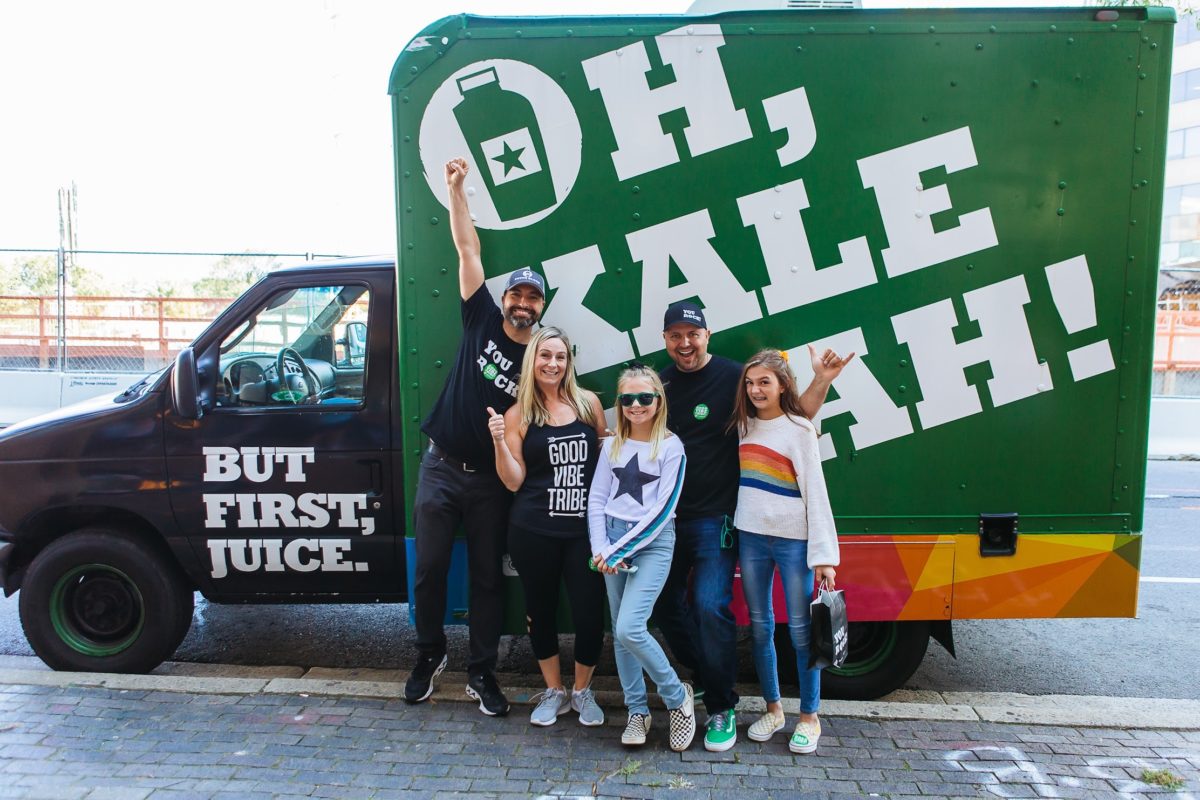 In this week's TALK interview, McLeanToday interviews Amir Mostafavi, the owner/founder/CEO of South Block Juice Co. — Northern Virginia's first Cold Pressed Juice company offering smoothies, acai bowls, juice and juice cleanses throughout D.C., Virginia and Maryland — whose newest store will open March 6 in McLean's Chesterbrook Shopping Center.
Q. Why McLean for your newest store?
I grew up in McLean. My dad [Hassan] had a video store in the Langley Shopping Center in the late '80s, '90s, through the early 2000s. I went to McLean High school, Longfellow [Middle School], Kent Gardens [Elementary School]. I always wanted to be in McLean. I knew we would end up in McLean one day. I always would drive through McLean and daydream about where we are going to go.
Q. How did the McLean store magic finally happen?
I started in the juice bar business soon after college in 2004. I started the brand South Block in 2011 in Arlington. The McLean location will be our 14th location. When I signed the lease in Pike & Rose in Maryland, it was our first Maryland location, it's with Federal Realty. They bought the Chesterbrook shopping center and so they presented that opportunity to me there. I was very familiar with Chesterbrook shopping center. I was excited to know they were planning to do a renovation as everyone knows in McLean, it's overdue for a face lift. It felt like that was the right time and the right spot to go in there.
Q. Did you work at the McLean video store back in the day?
Oh yeah. That was pretty much all of my high school and even college when I came back. I went to Virginia Tech and I spent my summer vacations working in the video store, a good 8 years. A lot of my friends from high school worked there. It was a community gathering spot for McLean. When I started my juice bar, I took a lot of those lessons from the video store with me. A big lesson was the connection to the community we had there. My mom, Mary Ann, who passed away in 2019, worked a lot of the daytime shifts and she had her own book of Mary Ann's picks. People would come and they'd know her, she'd know them and she would know what movies to recommend to them. I saw that connection to people and to the community and the support we got from the community that really allowed us to be in business all those years in McLean. With South Block, every community we go to we try to build that connection with the people in that community because I know how important that is to the success of the business.
Q. It was a Box Office Video, right?
Yes. I actually designed the logo. I'd always been into art. I ended up going to school and getting my degree in graphic design. I created that logo I want to say when I was in 8th grade, so I was probably 13 or so. That was the first logo I ever did, that propelled me into graphic design.
Q. Is South Block all in the family, too?
My dad, who lives in Vienna now, owns a restaurant there now called Rose Kabob. He retired for like a month or two, he can't stop. My brother Rahmein works with me. I convinced him to join me in South Block four years ago. My youngest brother Ali is an investor in the company, I've only raised money from friends and family. My sister Roya is not officially involved but she's done things to help with some store openings. She's a National Sales Director at Mary Kay and so she's worked with a lot of women to empower them in the workplace. I brought her in to show people some soft skills.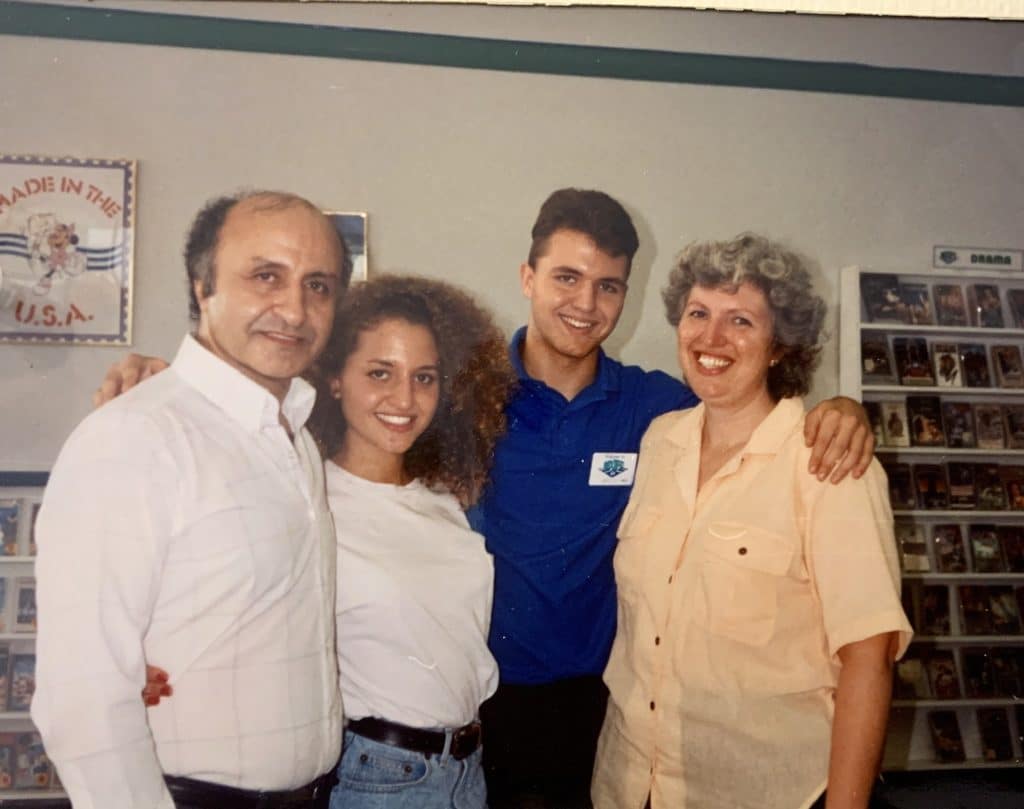 Q. Was that your dad's first business or was he a serial entrepreneur?
He was a professor. He used to teach marketing and business at Towson [University] in Maryland. He also taught at Morgan State, at Kent State. He spent his career teaching business and marketing, then he decided to start his own business. He's always had different ideas. The timing was right in the '80s to get into the video business. His first video store ever was in D.C., actually a block away from my Logan Circle location. It was a small little video store but he got his start there, then opened in our community in McLean. He focused on the video business for the next 20 years, until the video business wasn't really a thing anymore.
Q. Was your dad an inspiration for your entrepreneurial outlook?
The story is that I actually was turned off by the world of being an entrepreneur because I saw my dad when he was a professor and he had summers off; he was home at a decent hour and then when he had his business I saw how much he was working: no more summer breaks; no more paid vacation; no more 401(k). You're on your own. I had the opposite idea. I wanted to go to school and get a corporate job and get everything that comes along with corporate job security, if you want to call it that. Then when I got out, I got a corporate job — a pretty good paying corporate job — then quickly realized what it was that excited my dad about being an entrepreneur. For him it didn't feel like work to have to get up and put so much into his business, it was his passion. It was something that kept him motivated. It made him want to get up, to stay up at night and get up in the morning and think about it and so I wanted that for me. I became very bored in my corporate job and wasn't motivated. I didn't feel like I was making any kind of a difference or serving any purpose. I wanted there to be more purpose in my life. I realized through entrepreneurship you could give yourself that purpose.
Q. Tell me about the "purpose" you are putting out there with South Block.
Our mission is to help build healthier communities one block at a time. Over the years, I started really embracing that and sharing that with our team. We have over 250 people in the company now. I think what motivates people to be a part of South Block is we're big on people development and we're big on giving back to the community. In fact, I started a non-profit, Fruitful Planet, that I created when my mom passed away. We were already, through South Block, giving back to food banks in the community. They have a consistent need for fruits and vegetables, so I started filling that void. When my mom died I saw that opportunity to make that mission official. We take a percentage of our sales at South Block that go directly into Fruitful Planet and then we use all of those funds to buy fruits and vegetables to donate to food banks. In the community, we partner with the schools to make sure low income students have access to fruits and vegetables because part of our mission is to build healthier communities. We want to make sure we're supporting everyone in the community, not just people that can afford to eat at South Block. We've donated over 50,000 pounds of fruits and vegetables.
Q. How many people will you hire in McLean?
I'd say probably around 25 people. We'll have a leadership team, then we'll hire our Blockstars, our hourly team members.
Q. Will there be some outside seating over there?
That's part of the plan for the exterior renovation as well, we're still waiting on timing of that, that's something Federal's working on. they're building a nice awning in front of the space and a little area for outside seating.
Q. Will there be a grand opening event to begin that engagement with the community?
Every store we open, we do what's called a "Block Party." We'll do a community block party, usually involving some kind of live music, activities. We'll donate our proceeds from that day to a local food bank.
Q. Why did you choose the "health food" business when getting started?
I have never been a health food nut but there's a connection for me there from childhood and having great experiences around fruit and vegetables. My dad, who is an immigrant from Iran, came here when he was 19. He didn't know any English, taught himself English, he met my mom and eventually moved back to Iran. He was a professor at an Iranian university and they sent him over here in the late '70s to get his PhD at Kent State University. During that time, the revolution started in Iran so he lost all of his funding from the University to get his PhD, his housing, then he lost everything in Iran too. Here they are a young couple with four kids, where they lost everything for a short period of time. We were on food stamps, thrift clothes but during that time it was still important for my dad to get us fruits and vegetables. He would never go to the store unless it was to bring home bags of fruits and vegetables. It was important for him for us to have that nutrition. So when it came time for me to think about what kind of business I wanted, I thought about that.
That's also where I also saw how important it was to get support from your community during those times. That's another reason why I wanted to create Fruitful Planet, to be able to give back to support people because we got that as we needed it. My dad still fought his way through it. He got his PhD, he figured out a way to move forward and that was a big lesson to me as a kid, seeing no matter what life throws at you, having perseverance and grit and adaptability, then here's a way. You never give up, you find a way to make it through.
In San Diego, where I had friends and family, I would go to the juice bars. I just loved the smells, the colors of the fruits and vegetables. They were doing it a different way then anything we had in the D.C. area: The quality was better; I loved the vibe, it just felt positive, and relaxed. I wanted to bring that vibe, that experience, that quality of fresh fruits and vegetables to the area. So that was my inspiration when I got started. I really had no idea what I was doing and I kind of figured it out along the way. My first juice bar was at George Washington university.
Q. What do you think is the secret to your success?
I tell all young entrepreneurs: "Just get started. You'll figure it out along the way. You have to be solution oriented and adaptable. Your business plan isn't always going to be what you thought it was going to be." That's what saved us during the pandemic. My leadership team was all solution minded. We were constantly trying to solve problems that we were hit with, having that ability to problem solve and be adaptable is so important. The hardest step is the first step, just get started.
Q. What makes South Block different from other "smoothie/acai/juice" stores?
Prior to starting my business, I had two weeks of experience in a sandwich shop in Virginia Tech. That's my only food service experience and I quit because my manager was a jerk. My rule number one is "Don't be a jerk" because if you are, your employees will quit. That was the first thing I learned. That's our number one rule for our leadership team at South Block. That was a great lesson. I had a knack for developing smoothie recipes and juice recipes and acai bowls. For me that was the easy part, the hard part was figuring out all the logistics of running a business and then making sure we're building that connection to the community because even if you have a great product, it doesn't matter if you don't have that connection.
I subscribe to a business philosophy called the blue ocean strategy. What we do is we just try to do the best we can with our business and our customers and not try to get caught up with who we're competing with and where they're going. Some businesses get caught up in the red ocean strategy which is going to battle with your competition and trying to open near them, to take their business. There are certainly other places that sell similar products. We put a lot of attention and care into the quality we serve. One thing that sets us apart in the way we make our acai bowls is that we make them to order, they are blended to order. I've been doing it this way since 2005. I learned how to make them from this surfer dude in San Diego, he introduced me to acai. He showed me how to make bowls the traditional way they make them in Brazil. I haven't changed the way we make them even though it is more labor intensive. I'm big on doing it these traditional ways, not cutting corners, not cheaping the product. We take a lot of pride in the quality.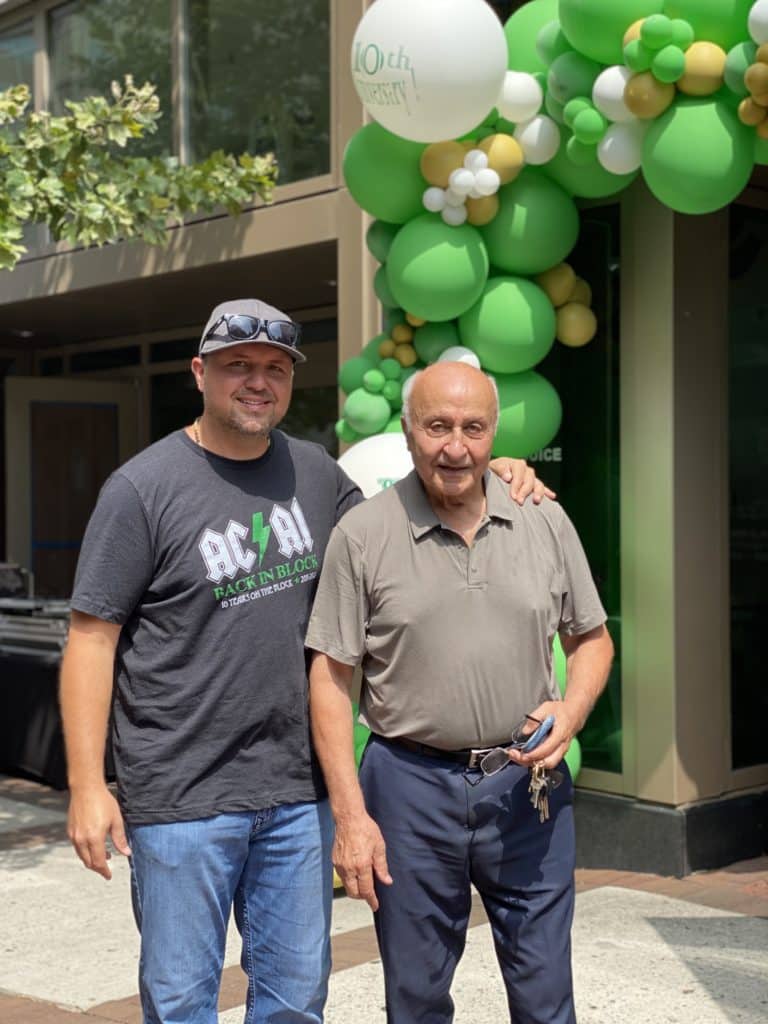 Gayle Jo Carter, the former entertainment editor at USA WEEKEND magazine, has interviewed newsmakers for AARP, USA WEEKEND, USA TODAY, Parade, Aspire, SurvivorNet and Washington Jewish Week.
Do you know someone in McLean who would make an interesting interview for TALK? Tap us at contact@mcleantoday.org.