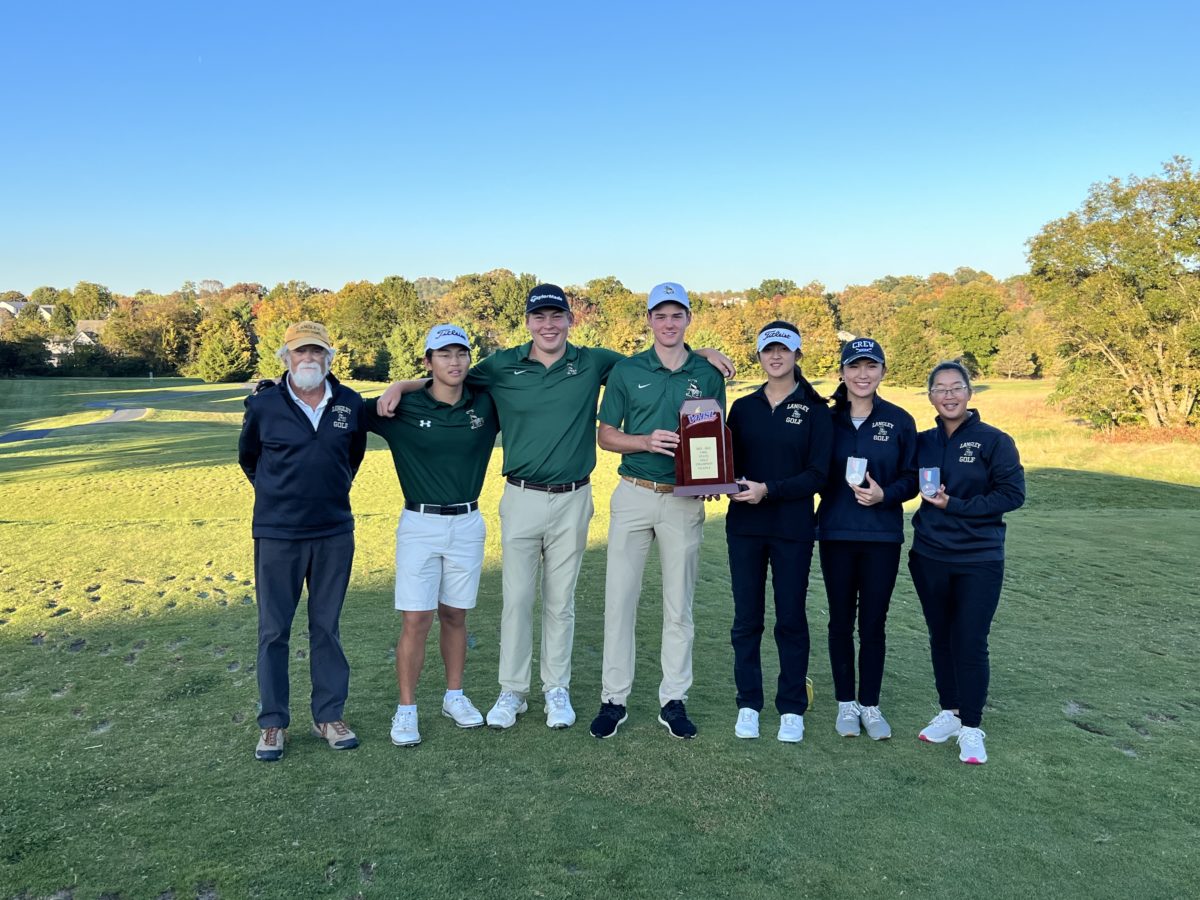 In this week's TALK series, McLean Today sits down with Al Berg, the Langley High School golf coach. Since 1996, Berg has coached his team — which have been Liberty District Champions for 22 years — to victory. Last season, the co-ed Langley golf team set a new scoring record in a 36-hole competition. The longtime golf coach aided his team to win seven straight state championships which is an all time record as well.
Q. When did you first pick up a golf club?
I started golfing around 13 years old. My dad was a golfer. I used to go out with him and follow him around. It seemed pretty intriguing to me. I really love sports but I wasn't particularly big in [them]. I was well coordinated so I found that [golf] really suited me well and I was able to do well with it. I'm still learning. It's the game that you never really master. It's a game that's always challenging you and you can play it way past the point you can play most other sports.
Q. When did you start coaching at Langley?
I started coaching the Langley golf team 26 years ago. I was a teacher at Cooper Middle School which feeds into [Langley High School]. Then the position opened up at Langley and I applied for it and have been there for 26 years. I came close to teaching at Langley but I was perfectly happy at Cooper and I got to meet my future golfers a little bit earlier because I saw them in the seventh and eighth grade. I started coaching golf for the first time when I started my position at Langley, roughly around 1996-1997.

Q. Can you explain the golf team's victories from the past seasons?
We've had a remarkable stretch and many of those victories have been pretty dominating. Last year was probably the closest one we had. In one tournament, we only won by six strokes but yet we won states by as many as 38 shots which is ridiculous. You just don't win a state tournament by 38 shots, but we did that year. Out of the 26 years I have coached, we have been Liberty District Champions for 22 years.
Q. Since retiring from teaching, you're commuting all the way from Richmond to coach. Why not just give it up? What's the allure?
I lived in Reston until I retired about 12 years ago. I'd already been a coach at Langley, we'd already won one state championship, but we had a really good team coming back. I really didn't want to miss the opportunity to help the team win the state championship so I decided to see how it went with me commuting up here. I don't commute back and forth every day, I usually come up once a week and go back after a couple of days. This worked for me [as] the first thing we did was win the state championship that year and we've had such great teams in the last year. We won seven straight state championships and I just keep getting some really great players who are very dedicated. Going back and forth on I-95 isn't a whole lot of fun but the team makes it worthwhile.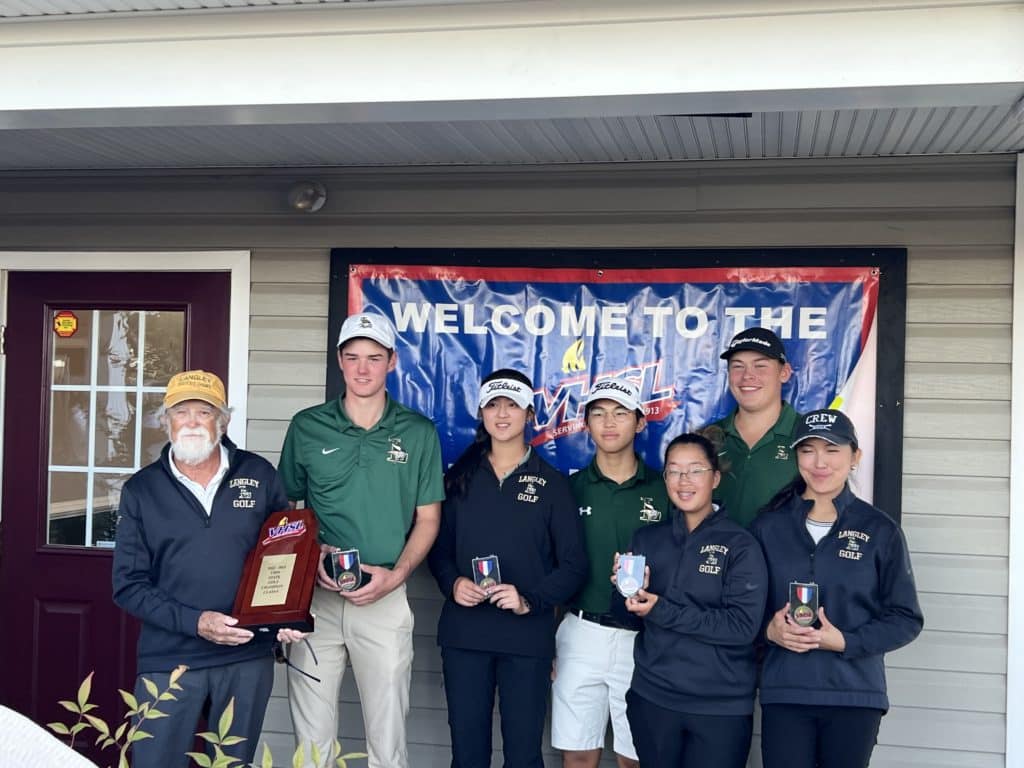 Q. What are your secrets to being a "successful coach"?
The key is to try to develop a program that has some success because when you do that it seems to build on itself without me having necessarily anything to do with it. The kids know that they're coming to a team that has been the best team in the state almost for decades so they're very motivated and the competition to be one of the six starters is pretty intense. I try to make it clear to them that even though you might not be one of the six starters, the fact that the team is playing really well, [will] push them to start playing better. I really have been very fortunate to have some of the best players that I've ever seen come out of the state. This past year, we had three seniors that started on the state team, and they're all going to play college golf. I stress to the kids that even though they might be involved in some other sports, they should try to really excel in golf. You really have to keep your game up all year round. It can't just be a summer sport.
Q. Do you still play golf for recreation?
Absolutely I still play. It's a game that I will always play. I just played yesterday.
Q. Who's your favorite all time golfer and why?
I don't know if I could pick one, but I would say Ben Hogan. Ben Hogan had to overcome so much and [then] to become as good as he was. After his automobile accident, the doctor said he would never walk again. Not only did he walk again but he actually became the number one golfer in the world after that. He had to overcome all of that and he grew up poor with a family who didn't have much at all. He just worked so hard. No golfer has ever worked harder than Ben Hogan.
Q. What's the most challenging part about coaching Langley Golf? The best part?
The best part is preparing for tournaments. I must admit I'm a bit of a nervous wreck when they're actually playing in the tournaments. But I like preparing them, mapping out the course and giving them some advice. The most difficult part is that I always have some really outstanding [players] who don't make the starting lineup. Unlike other sports, golf starts off with six players and those are your six players for the day. It's a little frustrating that I can only play six, I would love to play ten.
Q. Do you have any favorite restaurants you like to go to when you are in McLean?
Rocco's is a good place. In fact, the person who owns and runs Rocco's was my assistant coach for two years so I always felt a little loyalty to Rocco's and I enjoy their pizza.
Q. Do you have any tips to become a great golfer?
You have to learn how to deal with frustration. Even if you're really good at something, golf can [be] very frustrating. I'm really impressed with the ability of the teams that I've had to be able to deal with the frustration involved because most of the things the golfers do in life lend themselves pretty quickly to effort. You put the effort in and you get rewarded. Golf is not always like that. Sometimes you can be trying so hard but you're just not quite getting it. It is very difficult and I think it is the hardest game to master. So in order to be great, you have to deal with this frustration.
Q. How do you feel going into the next golf season for next year?
My feeling is that we always have a good team coming back. My goal is to get to the state tournament and be competitive. We were great last year. We had a tremendous run and I can't speak more highly of how players have performed under pressure. It's a very difficult game, especially when you've got a lot of pressure on you. Every time that it looks like we were maybe in a little bit of trouble, we start playing better. I hope that continues. It's been a fantastic run.
Dania Reza is the social media content curator for McLean Today. She is a junior at McLean High school and is an assistant design editor-in-chief of her school news magazine, The Highlander.

Do you know someone in McLean who would make an interesting interview for TALK? Tap us at contact@mcleantoday.org.