Sunrise Senior Living's new McLean village is now open to residents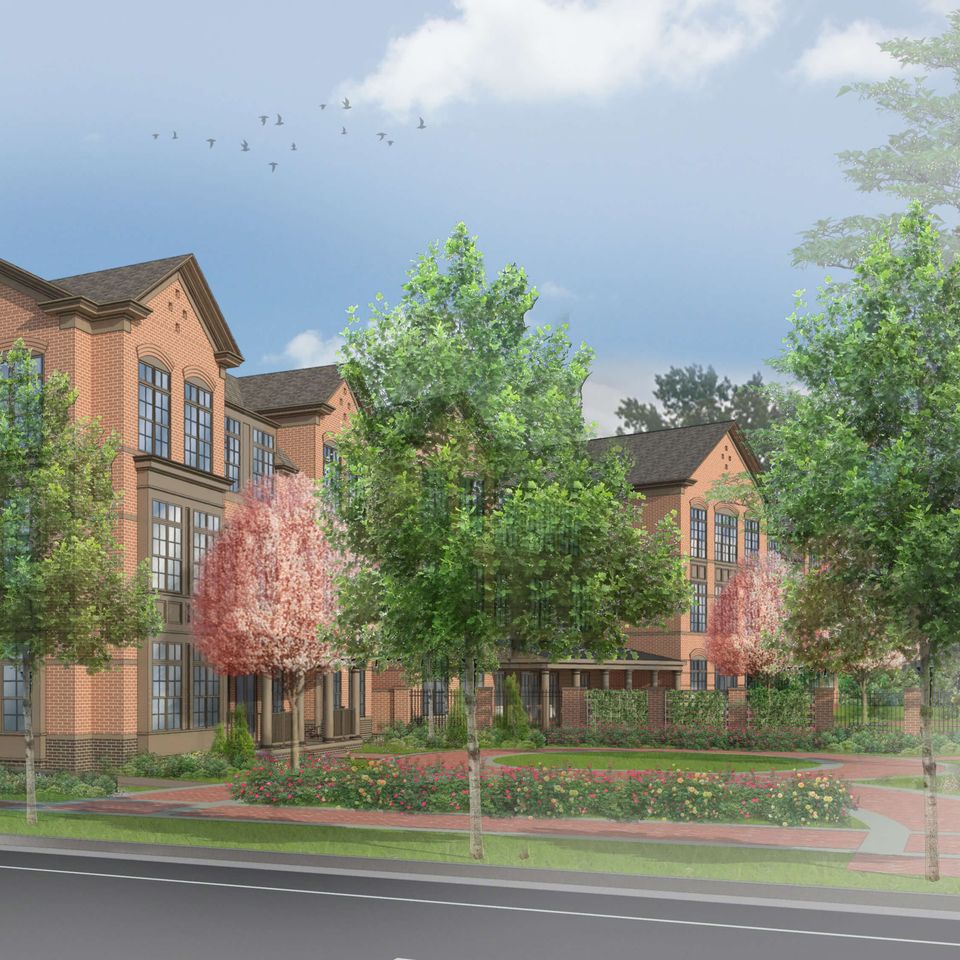 Sunrise of McLean Village has officially opened.
Residents began moving into the new senior living community at 1515 Chain Bridge Road this week, following a ribbon-cutting ceremony on April 27, Sunrise Senior Living announced May 10.
The facility can house 122 residents in 61 assisted living residences and 39 units for individuals with memory loss. It is Sunrise's second community in the McLean area, joining an existing Sunrise of McLean in Odrick's Corner that also provides short-term stays and hospice coordination.
Located on the edge of downtown McLean, the three-story, nearly 90,000-square-feet facility replaced the McLean Medical Building after the Fairfax County Board of Supervisors turned down Sunrise's original proposal for a site on Kirby Road in 2017.
From Sunrise's press release:
The building's brick façade fits seamlessly into the surrounding area's historic and traditional feel but brings a unique touch to the area with its large, picture windows and subtle modern design elements. Sunrise of McLean Village's interiors were designed by Sunrise's in-house design team that took every detail into account while designing the spaces. Using the natural light from the large windows, the common spaces are bright and stylishly decorated with curated furniture, built specifically for this community. Residents will enjoy the community's sophisticated air paired with its cozy, home-like feel. A special piece of Sunrise of McLean Village's design can be found along the interior walls which are lined with works from local artists and creators.

Sunrise of McLean Village offers several intentionally designed amenity spaces to promote activity and engagement throughout the community. These amenities include large common spaces like the dining room and the contemporary bistro, which will feature a bar for entertainment, social hours and events for residents and their families. Additional amenities will include a fitness center, library, two sunrooms, activity room, hair and nail salon and a massage room. A special element of the community is its emphasis on access to outdoor space. These amenities include five covered porches, a large outdoor terrace, two rooftop terraces, and a public-private heritage garden. This area will have sections for public use and a section for residents only. The garden will feature landscaping with native plants, benches as well as accessible walking paths. The community is pet-friendly so residents can look forward to enjoying this area with their own furry friend if they would like.