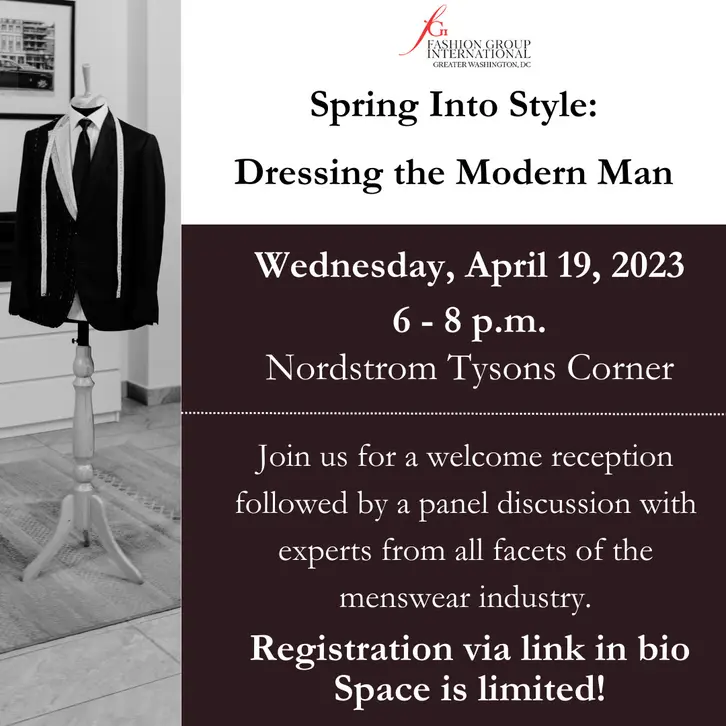 Please join us for Fashion Group International DC's upcoming event, Spring Into Style: Dressing the Modern Man! The evening will feature a panel of distinguished industry leaders in the menswear space with panelists ranging from menswear designers, textile experts, influencers, stylists, direct-to-consumer mavericks & marketing gurus. Discussion will encompass the lifecycle of a garment, current spring trends, and socially conscious initiatives (like unisex apparel).
We invite you to stay after the panel discussion to shop and experience some of the services that Nordstrom has to offer. Have questions while choosing your new spring looks? Not to worry, you'll have access to some of the most major experts in the field!
Wednesday April 19, 2023 at 6:00 PM
Nordstrom, 8075 Tysons Corner Center, McLean, VA, 22102
For more information and to register, click here.