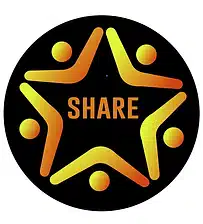 Share's Furniture Program is seeking volunteers to help deliver donated furniture to very needy
individuals and families on Saturdays. Our recipients are people who have moved from shelters
to housing and had nothing to bring with them. Others are elderly or disabled and cannot
afford to buy furniture or transport it. These families are so appreciative of the help we
provide.
Share is looking for new volunteers interested in coming along on a Saturday to see for
themselves how gratifying it is to deliver beds to a family that has been sleeping on the floor.
Or a table and chairs to a formerly homeless woman who has been eating standing up.
Typically, we have a driver and one helper in the truck and then one or two helpers, usually
family members, follow the truck in their car. Helpers should be able to carry one end of a sofa
or dresser up a flight of stairs. Younger family members are welcome to come along with the
adults and could help move lighter items, hold doors, etc. Participants can earn community
service hours. The program takes about 5 hours on a Saturday.

Can you spare some hours on a Saturday? Even one day a year will be appreciated. You can
sign up for a shift using Sign-Up Genius.
Not able to lift furniture? Be an ambassador for our program and help us spread the word to
your parish or neighborhood group. We welcome you in this small effort to help the needy
among us.

If you have questions or are interested in arranging a no commitment ride-along, please
contact Randy Glantz (randy@shareofmclean.org, 703.297.7299)
For more information about all of Share's programs, please visit our website
at www.shareofmclean.org
What is Share?
​
Athough we are not religiously affiliated, Share was organized in 1969 by a coalition of local faith communities to help meet the emergency needs of our neighbors in McLean and the nearby areas of Northern Virginia.
​​
Share is an all-volunteer organization with no paid staff, no office, and no paid fundraisers, therefore, nearly all donations directly benefit our neighbors in need.
​
Share Inc. is a 501 (c) (3) non-profit organization. To see our IRS Form 990 annual financial reports, click here.
​​
Share supported by generous donations from local religious congregations, community organizations and individuals. Our food and clothing room is housed is space donated by the McLean Baptist Church.
​​
It currently takes more than 1000 volunteer hours per month to run our programs, so we are always recruiting new volunteers.
​​
To read more about the history of the organization, click here.
The Neighbors Share Serves
​
​​Our neighbors in need are economically distressed families and individuals, seniors living on limited pensions (often facing medical issues), impoverished immigrants, and victims of spousal abuse, as well as the homeless.
​
The neighbors Share serves are referred to them from participating faith communities, county social services, and a number of non-profit groups serving special need groups (such as victims of spousal abuse or the formerly homeless).
​
Before being granted services, these neighbors are screened to ensure they fall within our service area and have an appropriate level of need.
​
Share serves the working poor, disabled persons, the homeless, recent immigrants and the elderly as well as those facing a crisis such as illness, job loss or other family emergency.
Last year, Share provided services to about 1,500 families including 4,000 household members, most of whom are children.
​