Scott's Run Nature Preserve Watershed Cleanup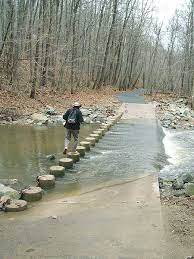 The Great Falls Group of the Sierra Club is holding a watershed cleanup event Saturday morning at Scott's Run Nature Preserve in McLean.
Scott's Run is an ecologically and globally unique preserve and home to remarkable plants and wildlife. However, in recent years, the area has become a misused park, according to the local Sierra Club.
The event, sponsored by the Great Falls Group's Zero Waste Initiative, will take place from 9 a.m. to 11 a.m. on Saturday, Oct. 29 at Scott's Run Nature Preserve at 7400 Georgetown Pike, McLean. Volunteers should meet at the lower-level parking lot at the intersection of between Georgetown Pike and Swinks Mill Road. Volunteers under 16 years old must volunteer with a parent or guardian.
Volunteers should visit the Sierra Club website to RSVP for the event.
Depending on the turnout, volunteers will break into cleanup groups, and each group will cover a different section of the park. Gloves, trash bags, and trail maps will be provided. Volunteers should bring water and good outdoor hiking shoes or boots.