Safe Community Coalition presents: "Connections" with Meghan Leahy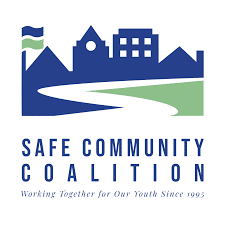 Wednesday, Nov. 9, 7 p.m.
Free. Registration required. McLean Community Center
The Safe Community Coalition welcomes noted Washington Post parenting columnist, Meghan Leahy on Wednesday, Nov. 9, at 7 p.m. at MCC.
A self-described "heart-centered parent coach in a data-driven world," Meghan is passionate about working with children and families and will share her latest talk, "Connections." Smart, savvy and non-judgmental, Meghan helps parents tackle issues big and small. Focusing on connections, Meghan addresses how children connect to their caregivers and ways caregivers can facilitate communication, cooperation and joy by understanding these connections. With a little bit of neuroscience and development theory and a lot of humor, Meghan helps equip caregivers with strategies on how to connect better with the children in their lives.
Connections is recommended for all caregivers (parents, grandparents, nannies, teachers, etc.) and addresses all ages of children. This event is FREE, but registration is required. To register, please visit www.mcleanscc.org.