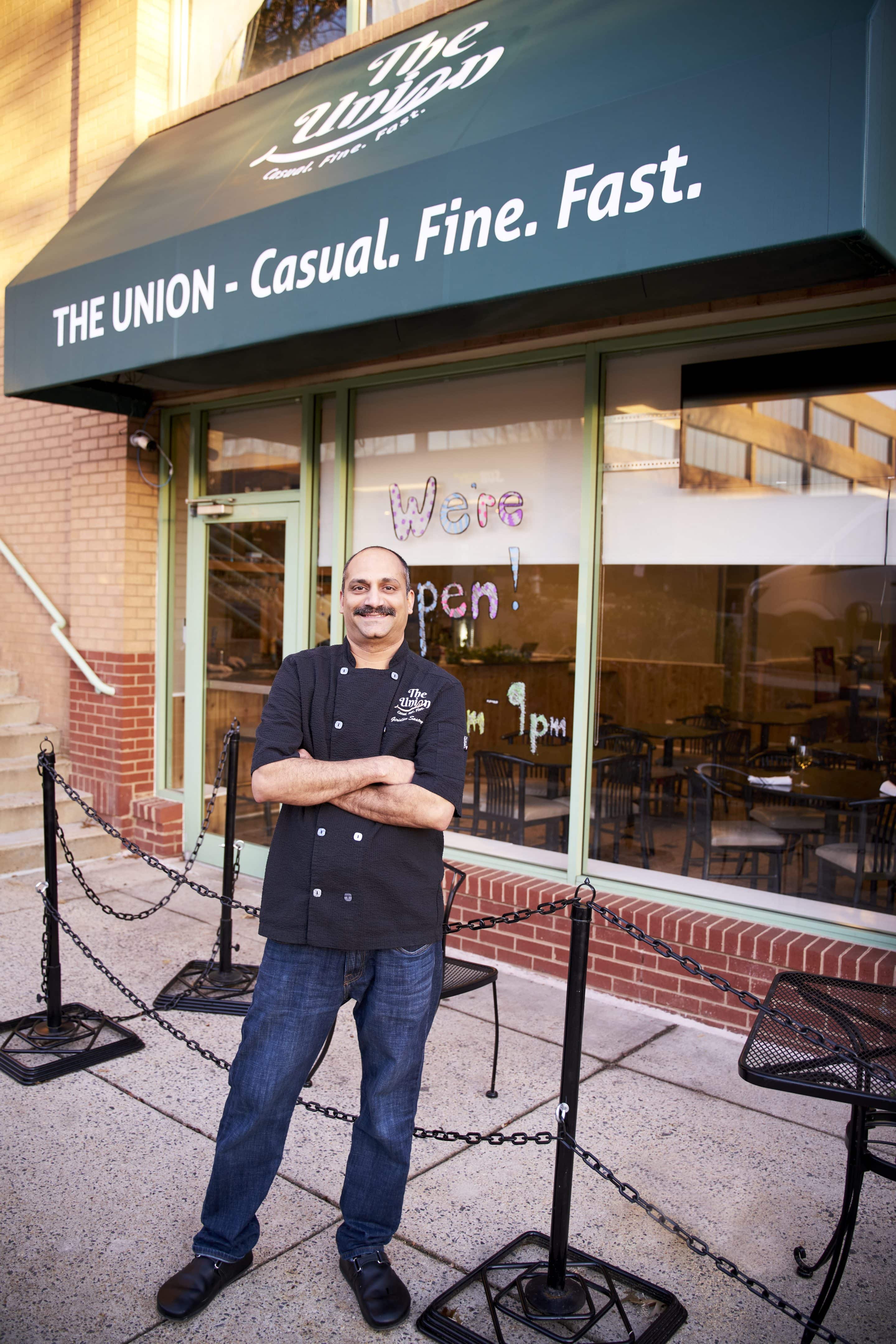 In the latest interview for McLean Today's Talk series, we chat with Giri Sastry, the owner of The Union Restaurant — https://theunionrestaurant.us/. As the owner and chef, Sastry is committed to the goal of quality food at a good cost.
I
Q. For those who haven't yet been in to grab a bite to eat and chat with you, what would you tell them about The Union?
It's a very interesting story, you know what I mean? I opened in February of 2020, a month before you know who was here. I want anybody and everybody that walks through these doors to relate and find something to eat. My menu is "world cuisine: " I have a little bit of Asian, Indian, Mexican — everything. I want to be the best restaurant in town. I don't want to be the biggest. I don't want to be the most profitable. Good food does not need too much: Good food and good price. Very casual atmosphere.
Q. Covid-19 is the "you know who" you are referring to. What was that like starting a business at that time?
We had a good first month of February, and then towards the end of March I shut it down for two and a half months… I'm the owner. I'm the chef, so that's how I kind of made it. I would take the order, go back [to the kitchen], cook the meal, and bring it out. I had a bartender make the drinks and that's kind of how I survived.
Q. When did you find out you wanted to become a chef?
Well, you're taking me back 20 years… It was an interesting journey. I don't know how many people tell you, [but] this is the calling, right? I was on track to become a microbiologist. One day I woke up and I'm like, okay, this is what I want to do. So, that's how I started."
Q. What was your path through the culinary industry?
I went through culinary school back in India… and then it kind of led me here into the U.S. When I got to the U.S. in 2002, [I] started my career with The Ritz-Carlton and worked my way up. I did a bunch of freestyling after that. Before I decided to open my own place, I was executive chef and food & beverage Director for ten years at The Mayflower Hotel.
Q. What are your biggest influences?
I grew up in the DMV area and it always inspired me how culturally diverse this place is and how culinarily diverse this place is. You name it. You have all the places available to you at your fingertips, whether it's Indian, Korean, Japanese, sushi, Korean barbecue, tacos – everything is right here. It's [such a] culturally rich location – that's what inspires me.
Q. I read that you learn to cook from your mom. Does family mean a lot to you as a chef?
That's where it all started way back – '93, '94 – that's where I come from. It caught my attention like, 'Oh, how is this done?' My roots back there, it's all hardcore Indian, right? I'm from South India, so it's all about something I would cook at home. I started spending a lot of time with my mom in the kitchen and that kind of grew… I would say [I get] a lot of conceptual, inspirational guidance from my wife. She's been a source all along, since we got married. She's been a source all along, since we got married and we both grew from scratch. I was a chef. She was a finance manager at the same hotel. That's how we met. That's how we got married. Same inspiration, same vision and we grew together. Today, if I want to do something and I have a vision conceptual-wise, I would definitely talk to her before I implement anything.

Q. Was opening your own your own restaurant something you knew you always wanted to do or did that idea come later?
It's an ambitious dream … I'm just starting out with it. I'm not a one and done kind of guy. I need to leave a footprint in society. That's my plan.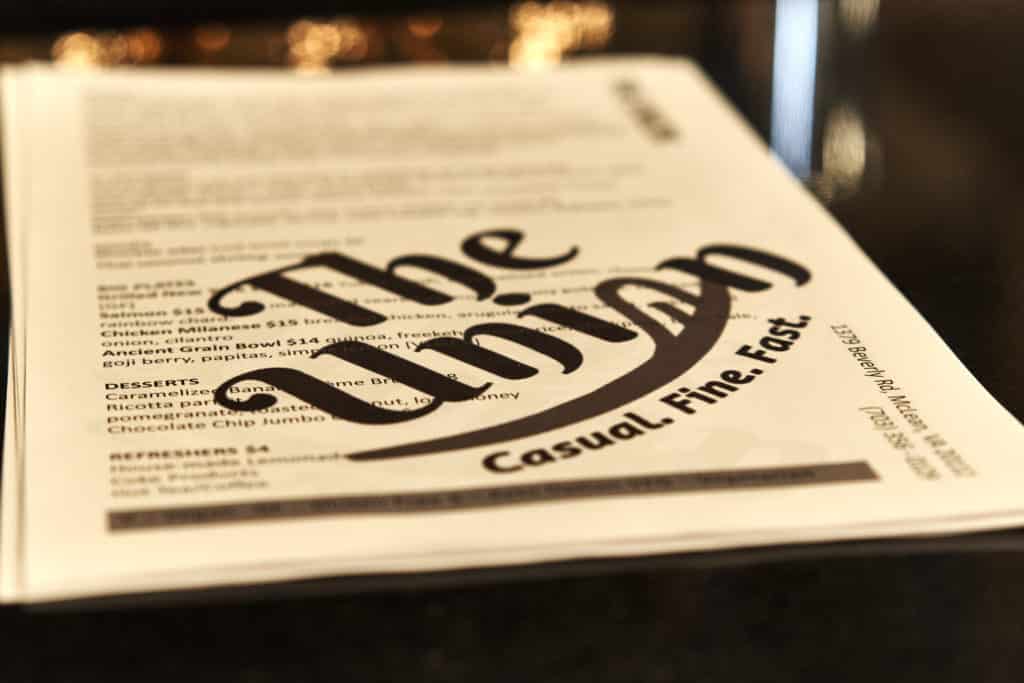 Q. Could you talk about your favorite dish and why is that your favorite dish?
That's a tough one. It's like asking me about my babies. It's gonna be a hard one to pick. [The menu is] meticulously put together. I keep them seasonal. I keep Brussel sprouts and apple cider for winter. I do fattouch, which has pomegranate seeds, then all these fresh ingredients.
Q. Why did you decide to open your restaurant in McLean?
McLean is a very cute fun neighborhood. It's a good mix of residential and commercial, more residential. The kind of food I do and the place I put together, I don't think anybody does it here with the quality and price point I put up. When I wanted to go into my own business and open my own restaurant, I tried – I am trying – to break this barrier of "good food does not need too much commitment." You don't need to make a reservation. You don't need to valet your car and break your bank while having a good meal. That's where I come from. My menu is not too big. I try to keep it very limited, so I can prep it fresh everyday and give you quality. If you ask my clientele and look at my reviews, that's exactly what you're gonna get. It's so fresh, it's so good.
Q. How has the community responded?
I had a few customers come through Covid, when I just opened, but then they became our regulars. Now, two and a half years later, I got a good base that knows me. I touch every single one of my tables. I touch everything. Every time you're here – rest assured – I will come by and say, "Hey, how's everything?" 99.9% of the time the response is the same as last time. That consistency is the key. Being able to put a quality product out there and to maintain that quality every single time we execute a dish.
Q. What plans do you have for the future of The Union restaurant? You mentioned having a second location that recently opened.
I just opened up one in Arlington. Like I said, I'm not one and done kind of a guy. I am planning to grow this brand. For me, it's more a brand representation kind of thing, where if you are in McLean, you know "The Union." If you happen to be in Arlington and you see "The Union," you know exactly what to expect. I am planning to open a few more.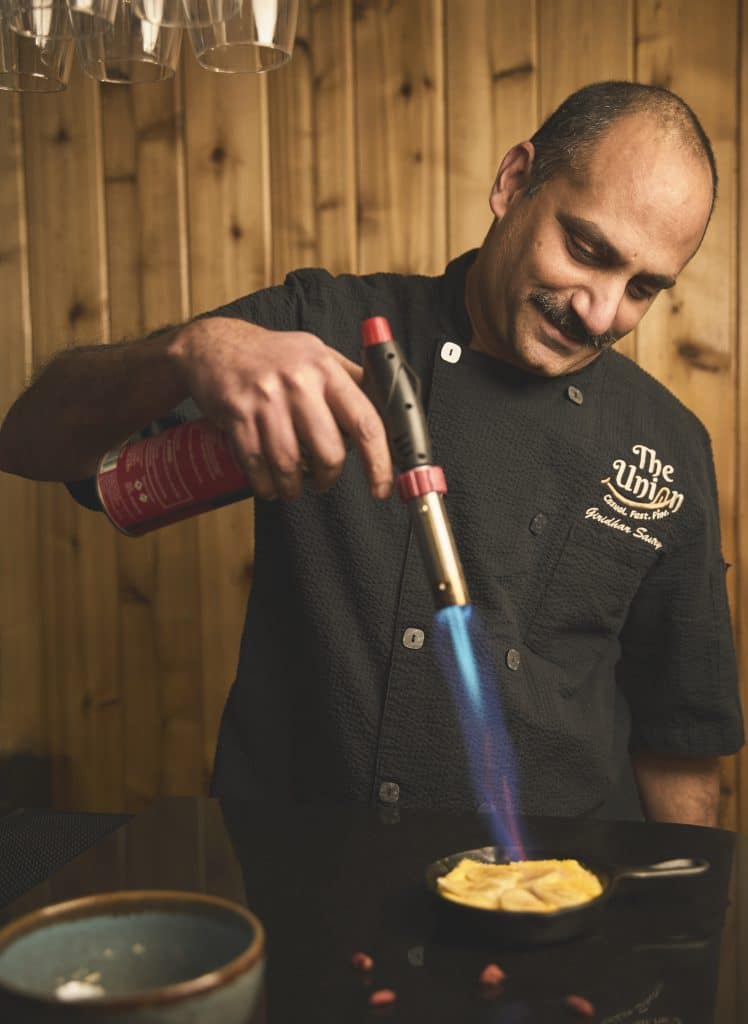 Claire Schiopota is the social media content curator for McLean Today. She is majoring in journalism at Ohio University's Scripps School of Journalism. Claire has previously written for Ohio University's The Post and at the University's Voinovich School of Leadership and Public Service.

Do you know someone in McLean who would make an interesting interview for TALK? Tap us at contact@mcleantoday.org.