McLean Project for the Arts: Workshop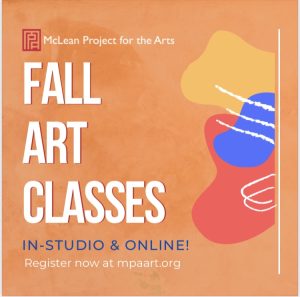 Creating Artwork with Layered Paper: Winter Landscape
Creating Artwork with Layered Paper: Winter Landscape (DuVal), Sunday December 11, 12 to 4 p.m.
In this fun workshop, you'll create a beautiful piece of art, inspired by winter scenes, in layered paper! You'll be ripping, cutting, and manipulating the papers as you glue them to a stretched canvas. Prior experience in this art form suggested.
Supplies will be provided by the instructor. A material fee of $25 is to be paid to the instructor at the time of the workshop.
16-Adult
1 lessons @ 3 hrs., $75

Register: https://mpaart.app.neoncrm.com/np/clients/mpaart/eventRegistration.jsp?event=3987&