Mason Jar Hostess Gift Class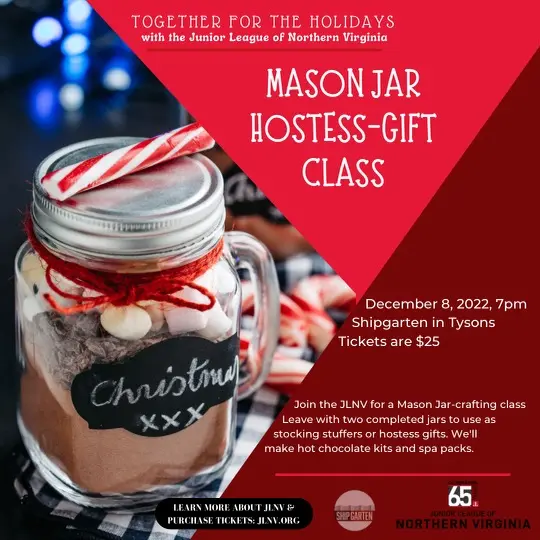 Shipgarten Tysons Corner: December 8, 7 p.m.
With so many events going on in the coming month, make sure you never show up empty handed. Join the JLNV for a Mason Jar-crafting class where we will make hostess gifts perfect for this time of year. Who doesn't want a Hot Cocoa Kit or Spa Gift to use as a stocking stuffer or for your next party? Not only will you leave with two completed hostess gifts to prepare yourself for the season ahead, but you'll also be armed with the know-how to create as many gifts as you have hostesses to impress! Tickets are $25.