Holly Dangles! Be Jeweled – Polymer Clay Beginners Workshop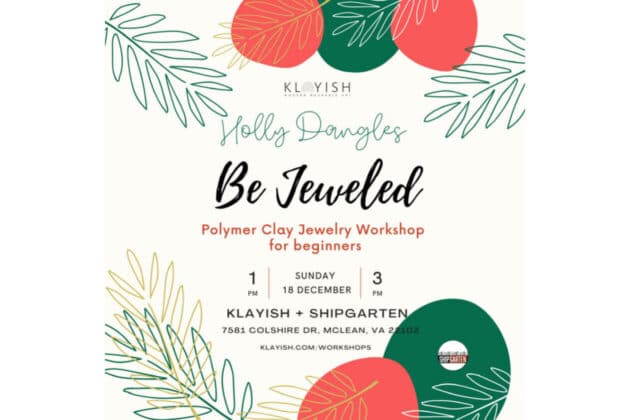 Shipgarten Tysons Corner: December 18,  1:00 p.m. – 3:00 p.m.
It's the season to be jolly. Grab a drink and let's clay! Polymer clay is a fun and super versatile material that is extremely lightweight. Come learn the basics of polymer clay jewelry and create your one of a kind piece of wearable art! Together we'll go through the steps of conditioning, seasonal color mixing, shaping, and baking and by the end of class you'll leave with TWO pairs of finished dangles earrings to call your own! No experience is necessary.
Ticket Includes: Happy hour – One Free Drink per ticket ($10 value). All the supplies, knowledge and guidance to make your very own two pairs of dangle earrings.