Holiday Gift Ideas: Chain Bridge Cellars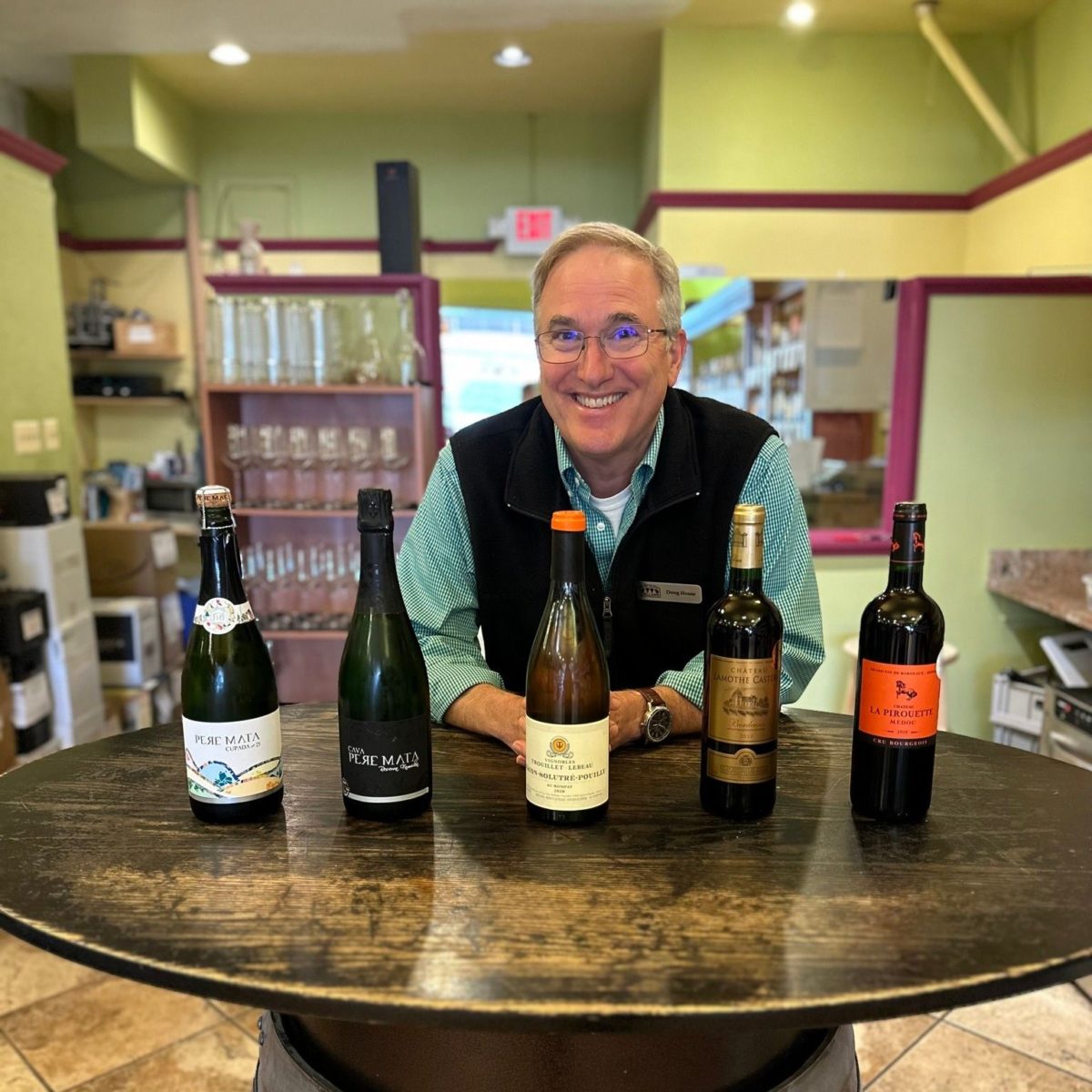 This week in our new TALK series, McLeanToday.org interviews Doug House, owner, Chain Bridge Cellars. https://mcleantoday.org/talk-doug-house/
Just in time for the holidays — House offers up a selection of great gift ideas.
Case Samplers: We have three different case samplers. They include notes on all of the dozen wines and come gift-wrapped at no extra charge. The Holiday Extravaganza ($124.98) is six red/six white wines representing outstanding value. The 90 Point Plus case ($224.98) includes six whites/six reds, all rated 90 points or higher by the wine critics. And the Big Red case ($299.98) is a dozen bold reds, all rated 90-94 points by the press.
Villa Jolanda Holiday Sparkling Wine: Prosecco by another name! Festive Villa Jolanda Prosecco in a special holiday bottle that looks great while pouring to welcome guests or handing out as cheerful gifts.
Big Bottles: A great bottle of wine is fun. A great bottle of wine in a magnum (equaling 2 regular 750ml bottles) is even more fun and makes bold and impressive statement, too.
Joseph Perrier Champagne Brut Cuvee Josephine 2014: Sure, you could buy a bottle of Dom Perignon for your "statement gift". But new release of Joseph Perrier Tete de Cuvee is even more delicious to drink right now —Dom really needs a few years; comes in an even more lovely package and costs a bit less, too. Wonderful juice.
Mature Bordeau: Everybody knows that fine Bordeaux needs time in cellar to really strut its stuff, so the fine 2019s available now will be outstanding in 2030+. But the 2009s (from an even more ripe and generous vintage) are at peak already and built to hold another decade, too. Ch Langoa Barton St Julien 2009 and Ch Giscors Margaux 2009 are both terrific examples of nicely grand Bordeaux that are ready to drink Christmas Day.
Zalto Mouth-blown Wine Stems: The very finest in super attractive, feathery light, and delightful to drink from mouth-blown crystal wine stems are every wine lovers go to glass. Each stem is in an individual gift box and they're even dishwasher safe!