Have a Favorite Library Staffer?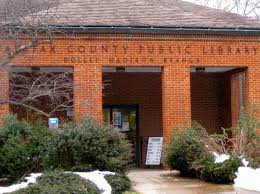 Fairfax County Public Library is accepting nominations from the public for its fourth annual staff excellence awards, an event that allows members of the community to honor their favorite library staff member.
FCPL wants to learn about impactful interactions customers have had with staff members at a Fairfax County Public Library branch or anywhere in the library system.
Did a library employee help you find the books you needed for a research project? Did a library staff member select a wonderful collection of books for your curated library grab bag? Did you enjoy a virtual program developed and hosted by a staff member at your local Fairfax County library branch? Did a library staff member help you at the computer, a technology lab, or with a 3-D print job?
The public can show their appreciation for library staff members by nominating employees for a Staff Excellence award. The Fairfax County Library Board of Trustees sponsors the program, which annually has received more than 100 nominations for the excellent staff who work in the county's libraries.
Nominations can be submitted online or in person at library branches through Feb. 14. The Library Board of Trustees will recognize winners at its March 9 meeting.