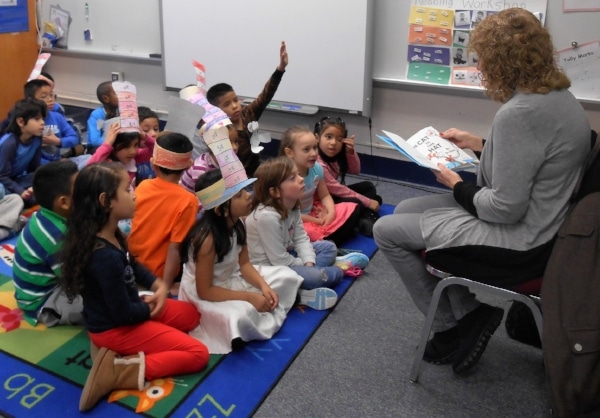 Would you like a unique and interesting volunteer experience while making a difference in a school, classroom, family, or in one child's life? Join GrandInvolve, a nonprofit program that facilitates volunteer opportunities in Fairfax County's Title I elementary schools.
GrandInvolve is recruiting adult volunteers who are interested to provide classroom assistance with math, reading, and other simple educational tasks that the teacher requests. For a rewarding experience with flexible hours and various responsibilities, consider volunteering with GrandInvolve. For more information, including the Volunteer Interest Form, visit www.grandinvolve.org/volunteer-with-us.
VOLUNTEER QUALIFICATIONS
Genuine concern for young people
Dependability and consistency in making the time commitment
Good listening skills
Willingness to accept different points of view
Ability to see solutions and opportunities
Flexibility and openness, with ability to maintain confidences
Patience
Encouraging and supportive, friendly demeanor
Learn more about Volunteer Jobs
For questions about volunteering, email our Volunteer Coordinator at volunteer@grandinvolve.org.