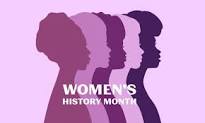 Women's History Month Panel
Neiman Marcus Celebrates Women's History Month
WHO: Nazanin Nour, Actor, Activist, Writer & Host
Sherron Lewis, Fashion Influencer
Dominique Adkins, Doctor & Educator
WHAT: Neiman Marcus commemorated Women's History Month with an in-store panel recognizing powerful female leaders. As a woman co-founded, women-majority organization, Neiman Marcus Group (NMG) has a longstanding commitment to cultivating a culture of Belonging and advancing workplace equity.
Cocktail 12:00PM
Welcome 1:00PM
Throughout the month, the integrated luxury retailer is also hosting inspiring panel discussions highlighting influential female leaders in all 36 Neiman Marcus stores for its customers. The events highlight influential female history makers and innovators that are inspiring this generation to be a force for positive change. With over 100 participants across the country, the customer programs will showcase women leaders in a variety of industries including fashion, business, community, philanthropy, tech, science, and more.
@neimanmarcustysons
WHEN: Saturday, March 25, 2023
WHERE: 2255 International Dr. McLean, VA 22102 – Floor Three
ABOUT NEIMAN MARCUS:
Neiman Marcus is a Dallas-based luxury retailer, providing customers access to exclusive and emerging brands, anticipatory service, and unique experiences since 1907. Each day, Neiman Marcus connects with customers worldwide while delighting them with exceptional experiences across a 36-store presence in the U.S., one of the largest U.S. e-commerce luxury platforms, and industry-leading remote selling and personalization technology. From delectable dining and indulgent beauty services to bespoke experiences and exclusive products, there is something for everyone. To keep up with the latest news and events at Neiman Marcus, visit neimanmarcus.com or follow the brand on Instagram, Facebook, YouTube, and Twitter.
Neiman Marcus Group is a relationship business that leads with love in everything we do for our customers, associates, brand partners, and communities. Our legacy of innovating and our culture of Belonging guide our roadmap for Revolutionizing Luxury Experiences. As one of the largest multi-brand luxury retailers in the U.S., with the world's most desirable brand partners, we're delivering exceptional products and intelligent services, enabled by our investments in data and technology. Through the expertise of our 10,000+ associates, we deliver and scale a personalized luxury experience across our three channels of in-store, eCommerce, and remote selling. Our NMG|Way culture, powered by our people, combines individual talents into a collective strength to make life extraordinary. Our flagship brands include Neiman Marcus and Bergdorf Goodman. For more information, visit neimanmarcusgroup.com.