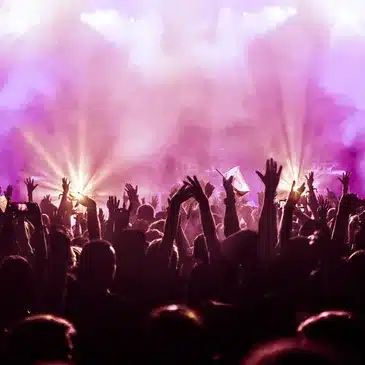 We Rock Cancer Featuring Bruce In The USA
WE ROCK CANCER Presents the 4th Annual Concert to Rock Cancer, with BRUCE IN THE USA with Laura Tsaggaris. This amazing night of music benefits the early detection of cancer. We Rock Cancer will be providing free skin cancer screenings at the event. A special VIP reception and performance by some of the night's performers is available.
We Rock Cancer provides FREE Cancer Screenings for disadvantaged communities, marginalized and at-risk people with limited access to health care, and promotes education, prevention, and early detection of cancer. Learn more at werockcancer.org.
Bruce in the USA is much more than just another tribute, BRUCE IN THE USA is a high-energy, note-perfect, and visually accurate musical experience of a Bruce Springsteen & The E St. Band show. Matt Ryan, from the world famous "Legends In Concert", began playing Springsteen in 2000. That great success in the Las Vegas show brought him to performances across the world, eventually evolving his character into the BRUCE IN THE USA show. Along with his powerhouse band, they have taken this genre of performance art to a whole new level, making it the World's #1 Tribute to the E Street Band's musical legacy.
Laura Tsaggaris returns to rock cancer with us again this year. Her story begins in Pennsylvania where she grew up in the Pittsburgh area. College and a tennis scholarship brought her to Williamsburg, VA. She left that historic city with a love for another: Washington, DC. The nation's capital laid the groundwork for her to grow into the influential musician she is today. She works to give back to her adopted hometown through the musical talents that have taken her far and wide.
Laura's 40+ songs and 5 records over 20 years span the genres of folk, Americana, alt-country, blues, rock and pop.
WE ROCK CANCER VIP reception begins at 6:00PM.