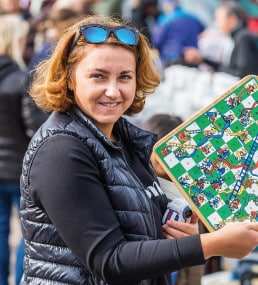 Spring Community Parking Lot Trunk Sale
Shoppers, find bargains at this parking lot sale with up to 50 vendors! Residents selling household items are welcome. Limited commercial vendors or flea market dealers are also welcome. Register online, or in person or by phone by contacting the MCC Registrar at 703-744-9365, TTY: 711.
The vendor enrollment deadline is Wednesday, April 6. Advanced registration is required. Vendor spaces are available on a first-come, first-served basis.