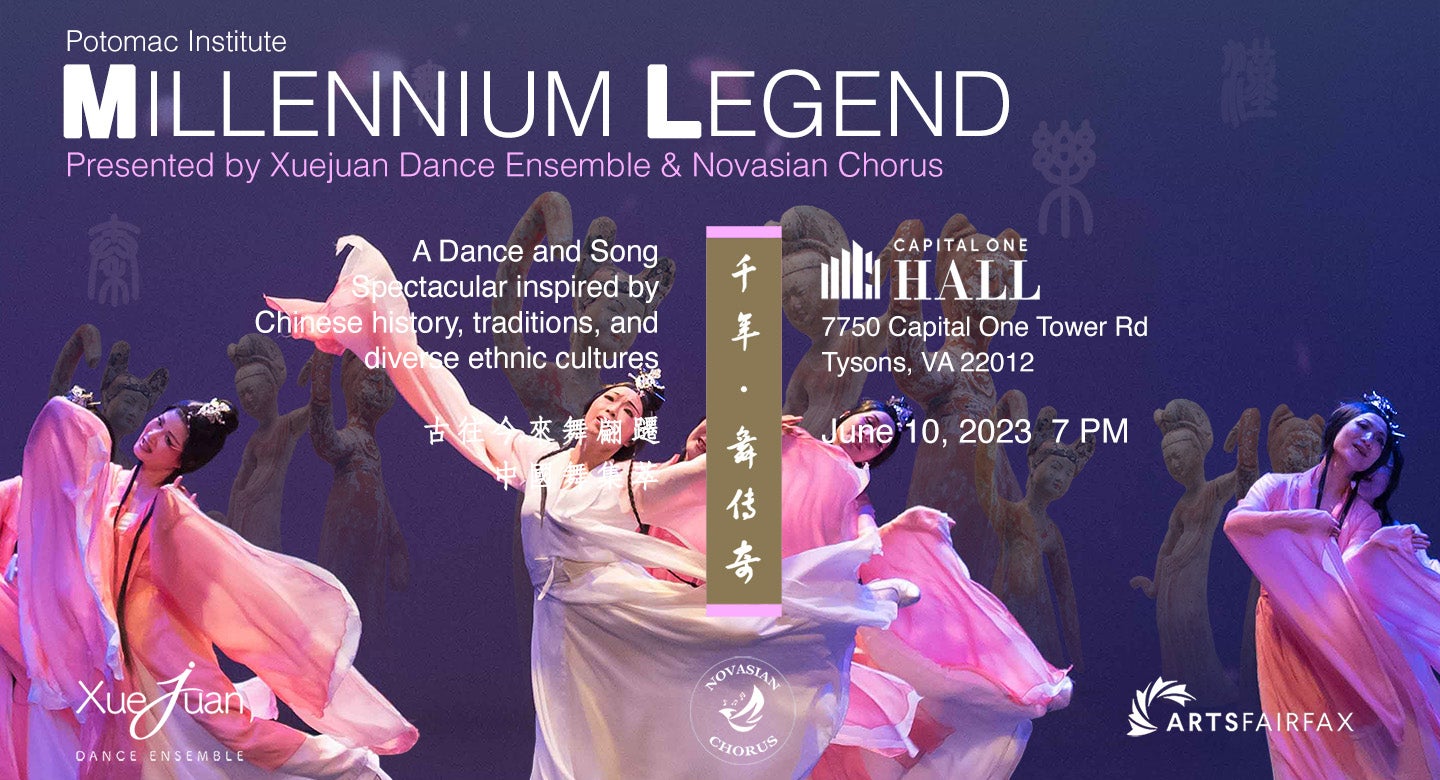 Millennium Legend
Immerse yourself in the art, history, and cultures of China.
In a celebration of China's artistic renaissance during the 20th and 21st centuries, this concert revives the aesthetic traditions of earlier dynasties, reimagines the spiritual mysticism of Dunhuang, and reveres the diversity of China's ethnic minorities.
Through dance, live choral accompaniment, music, and costuming, explore the golden periods of the Han-Tang dynasties when art and literature flourished, the melting pot of Dunhuang where numerous cultures converged along the Silk Road, and the vivid folk dances of Han, Mongolian, Tibetan, Dai, Wa and Miao thriving in China today.