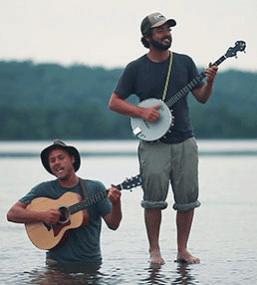 The Okee Dokee Brothers
$20/$15 for MCC district residents.
As the GRAMMY-winning Okee Dokee Brothers, Justin Lansing and Joe Mailander have built a plaid-shirted national following with their outdoor adventure-themed albums, "Can You Canoe?," "Through The Woods," "Saddle Up" and "Winterland." But whether it's indoors or out, the Okee Dokee Brothers believe that as long as folks are singing together there's a glimpse of hope for our world. LEARN MORE
Address: Alden Theater 1234 Ingleside Ave.