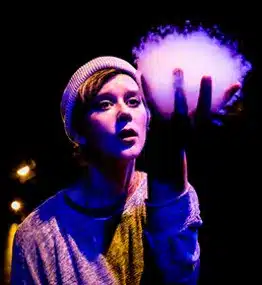 The Griegol from Trick of the Light Theatre
New Zealand's Trick of the Light Theatre shares an eerie, elegant wordless tale about death, love, grief and monsters. After a girl's granny passes away, she starts to suspect she is being pursued by the smoke demon shapeshifter from the old woman's stories. In the tradition of "Spirited Away" and "Coraline," "The Griegol" is a mythic, gorgeously rendered dark fantasy for lovers of theater that conjures magic and laughter out of silhouettes, puppetry, live music and animation.
This engagement of Trick of the Light is made possible in part through the Performing Arts Page 5 of 12 Global Exchange program of Mid-Atlantic Arts with support from the National Endowment for the Arts with assistance from the Australian Government through the Australia Council, its arts funding and advisory body and the Embassy of Australia in Washington, D.C.