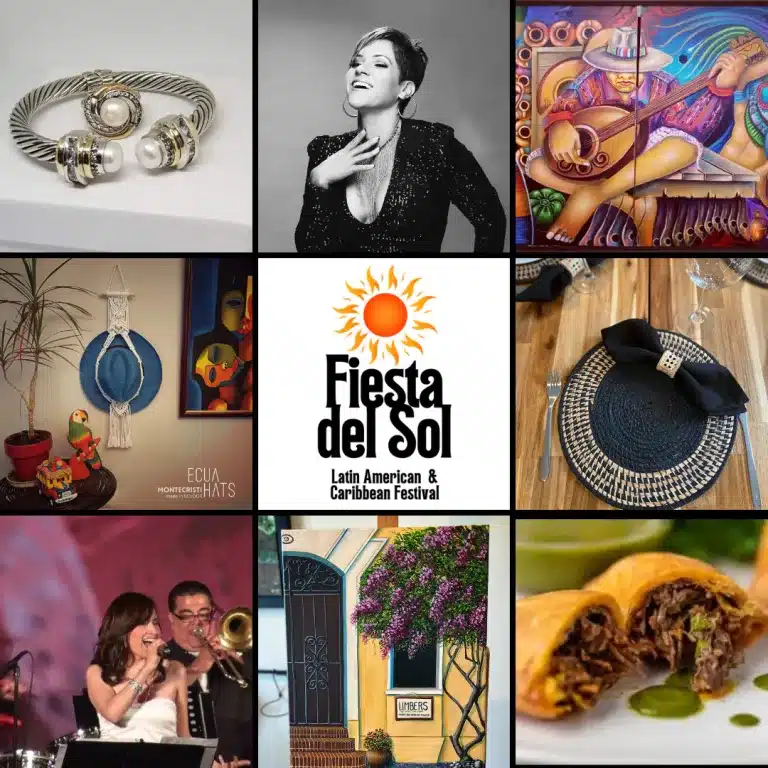 The Fiesta del Sol Cultural Festival
Latin American, Caribbean Festival Coming To McLean Community Center
The Fiesta del Sol Cultural Festival, a free event in McLean, will feature live music, art and craft exhibitors, dancing, and lots of food.
Admission to the festival, produced by V.I.P. Impressions Event Planning, is free. Tickets for food and beverages will be sold onsite at the community center. MCC is located at 1234 Ingleside Ave.
In honor of Women's History Month, all festival proceeds will benefit The Institute for Building Agency, a nonprofit organization founded and led by women of color.
Following a ribbon cutting and official opening of the event at 4:45 p.m. on March, the festival will begin at 5 p.m.
The festival kicks off with Salsa Guy Richmond, who will offer a demonstration of basic bachata, salsa and merengue dance steps.
Laura Sosa and the Pa'Gozar Latin band will perform bachata, a form of Dominican music, at 5:30 p.m. Originally from Peru, lead singer Laura Sosa has created a band that emulates the rich and varied music of South America and the Caribbean.
At 6:30 p.m., Izis, La Enfermera de la Salsa will perform. Originally from Puerto Rico, Izis is a nurse in the United States Army, where she has served for 15 years. The band recently released a new Christmas album, "My Favorite Things," that features a salsa beat.
Pablo Antonio and La Firma rounds out the evening with a performance at 8 p.m. Originally from El Salvador, Pablo Antonio began performing at age 10 in Arlington. His band generates a celebration of merengue that has won fans nationally and internationally.
The festival will include exhibitors, local businesses and artisans promoting the cultural heritages of El Salvador, Bolivia, Peru, Mexico, Ecuador, Puerto Rico, Guatemala and Colombia.
Latin American and Caribbean food and beverages also will be sold at the event. Prices range from approximately $5 to $15 per item.
McLean's Pikoteo Restaurant will offer a tapas menu with Latin American and Caribbean flavors, including empanadas, meats and vegetarian options.
Visit the festival website to see the full menu of food and beverages.