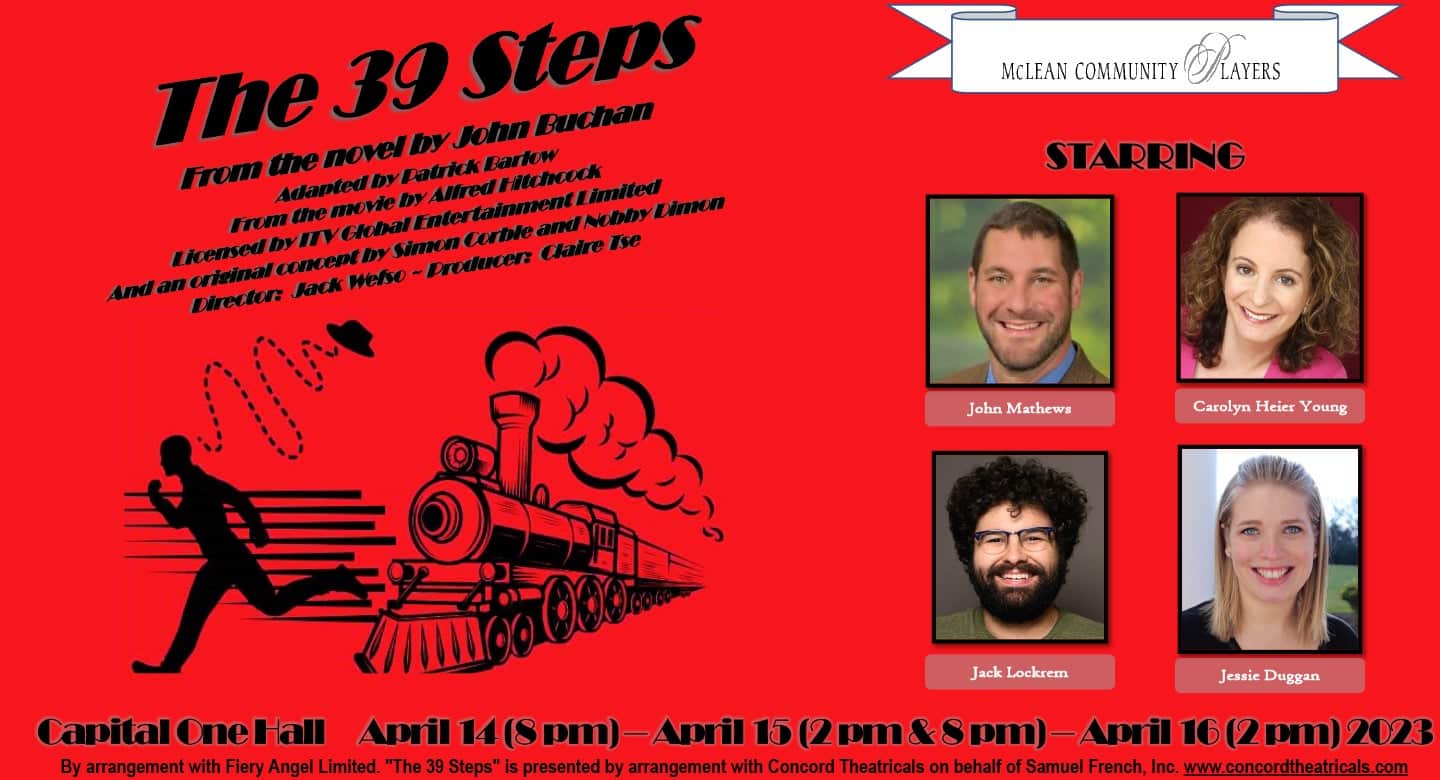 The 39 Steps — McLean Community Players
 A man with a boring life meets a woman with a thick accent who says she's a spy. When he takes her home, she is murdered. Soon, a mysterious organization called "The 39 Steps" is hot on the man's trail in a nationwide manhunt that climaxes in a death-defying finale!
MCP (and its predecessors — CAST, GFP, and MTA) has been entertaining the community since 1964. MCP is a not-for-profit charitable and educational organization, administered under the provisions of section 501(c)(3) of the IRS code. All donations are fully tax deductible.
Tickets: https://www.ticketmaster.com/event/15005E68E9BB4915