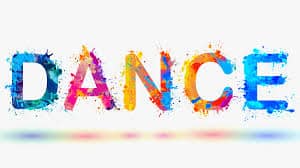 Summer On The Plaza: Music & Dance Fridays
MAY 5, 2023 THROUGH AUGUST 11, 2023
  |  

THE PLAZA
---
Join Salsa with Silvia's Yoii (over 20 years of dance experience) and La Musica the first two Fridays of each month May 5 – August 11 for beginner salsa and bachata dance lessons, 45 mins each and a La Musica: World of Encanto Workshop!
The workshop features music from hit Disney films including Coco, Saludos Amigos, The Three Caballeros and Encanto. Kids will sing together and learn about music from Latin America while playing percussion instruments as they learn about Latin rhythms.
Please bring comfortable shoes for dancing! La Musica workshop is geared toward children 6-12 years old, however all are welcome.  
May 5:
6PM Salsa Lesson and La Musica Workshop
6:45PM Bachata Lesson
May 12:
6PM Salsa Lesson and La Musica Workshop
6:45PM Bachata Lesson
June 2:
6PM Salsa Lesson and La Musica Workshop
6:45PM Bachata Lesson
June 9:
6PM Salsa Lesson and La Musica Workshop
6:45PM Bachata Lesson
July 7:
6PM Salsa Lesson and La Musica Workshop
6:45PM Bachata Lesson
July 14:
6PM Salsa Lesson and La Musica Workshop
6:45PM Bachata Lesson
August 4:
6PM Salsa Lesson and La Musica Workshop
6:45PM Bachata Lesson
August 11:
6PM Salsa Lesson and La Musica Workshop
6:45PM Bachata Lesson