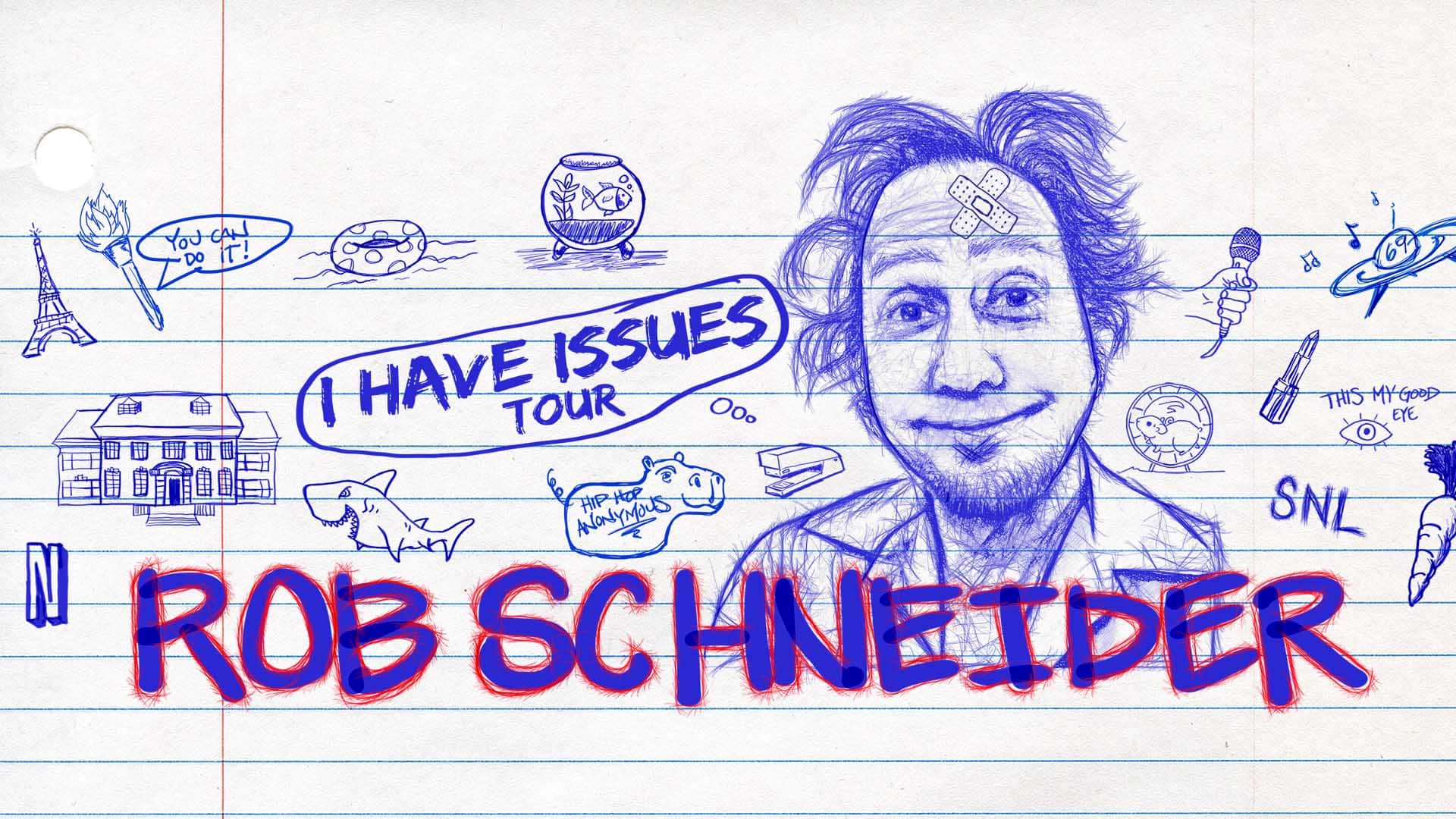 Rob Schneider — I Have Issues Tour
Rob Schneider is an accomplished actor, comedian, screenwriter and director. A stand-up comic and veteran of the award-winning NBC sketch comedy series Saturday Night Live, Schneider has gone on to a successful career in films, television and continues his word-wide standup tour.
Schneider's film and television roles include a starring role in the NBC sitcom "Men Behaving Badly," and starring roles in the feature films DEUCE BIGALOW: MALE GIGOLO, THE ANIMAL, THE HOT CHICK, DEUCE BIGALOW:EUROPEAN GIGALOW and THE BENCHWARMERS. DEUCE BIGALOW: MALE GIGOLO has the distinction of being the second highest grossing DVD in the US in 2000.Schneider's early film roles also include JUDGE DREDD, DEMOLITION MAN, BEVERLYHILLS HILLBILLIES and DOWN PERISCOPE. He also co-starred in numerous comedies that were some of the biggest films in the past twenty years, including GROWNUPS, THE WATERBOY, LITTLE NICKY, THE LONGEST YARD, 50 FIRST DATES, I NOWPRONOUNCE YOU CHUCK AND LARRY, YOU DON'T MESS WITH THE ZOHAN, and narrated the animated film 8 CRAZY NIGHTS. He also recently appeared in Netflix's THE WRONGMISSY and the recently released HUBIE HALLOWEEN.