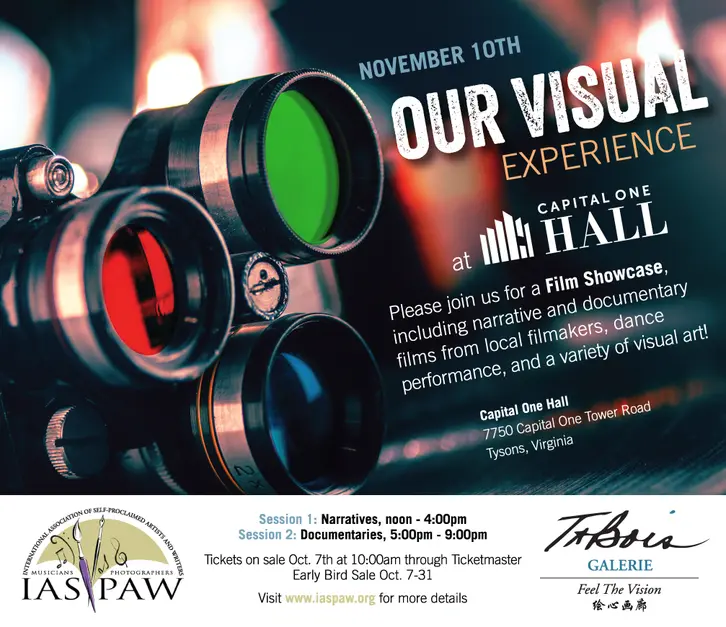 Our Visual Experience: 2022 IASPAW Film Showcase with dance and artwork
IASPAW (International Association for Self-Proclaimed Artists and Writers) is 501(c)(3) non-profit that fosters global harmony through the arts.  In collaboration with TaBois Galerie, this Film Showcase will present films by local filmmakers, dance performance, and a variety of artwork.
Early bird tickets on sale now, and early bird ticket holders who attend with receive a special gift with our compliments, along with free popcorn and non-alcohol beverages for children and seniors.
To buy tickets: https://www.ticketmaster.com/venue/172677?attractionId=2930630