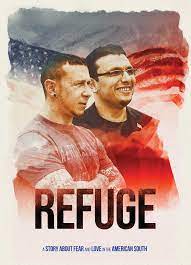 Opening Night Film: Washington West Film Festival
Join us for a powerful opening night celebration, starting with the feature documentary, Refuge – a story of love and fear in the American south. Set in the most diverse square mile in America – Clarkston, Georgia – REFUGE follows the friendship between a Muslim heart doctor and a former member of the KKK, revealing what is possible when we leave the security of our tribes and what is at stake for our country if we don't.
Co-director Din Blankenship and subjects Chris Buckley and Arno Michaelis will join us for a Q&A.
And following the film, we invite you to join us on the rooftop of Capital One Hall, with a drink on us. There are food trucks galore, putt putt golf, a lively biergarten, amazing views, and more!