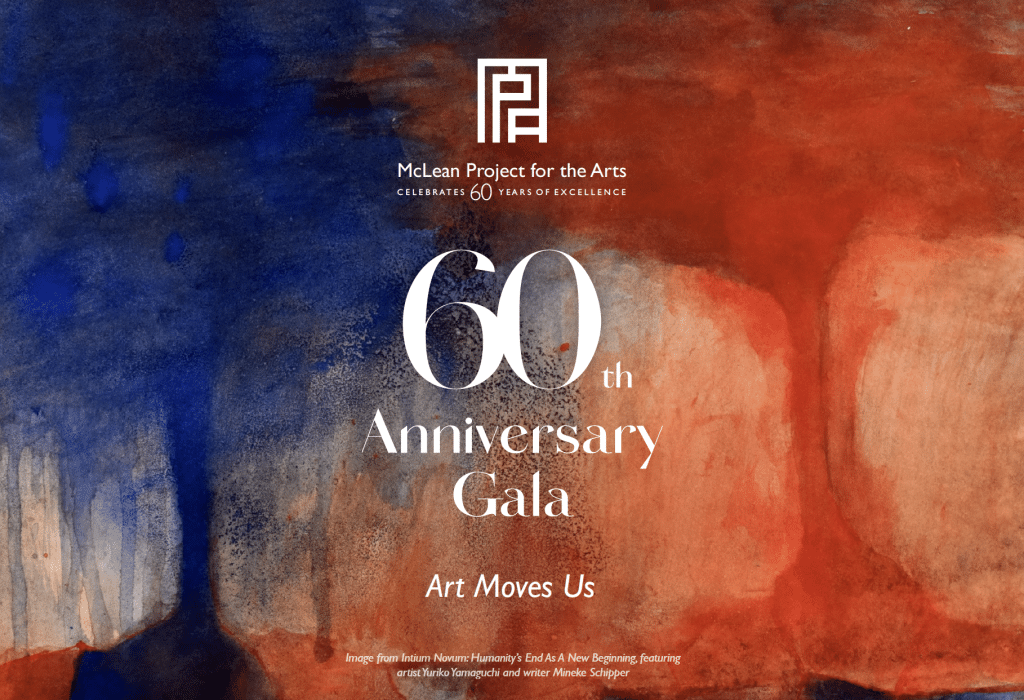 MPA Celebrates 60!
 McLean Project for the Arts will celebrate the incredible milestone of turning 60 with an Anniversary Gala.  An elegant celebration to be held at the new Capital One Hall, the Gala will pay tribute to MPA's past, honor those who have made our work possible, and look to our bright future.
The black-tie-optional Gala will include a cocktail reception; hors d'oeuvres & light fare; dancing; live music by 'Round Midnight, the region's hottest, most versatile variety band; an opportunity to experience a specially created exhibit by digital artist Joseph Cortina; and a travel auction featuring a number of fabulous trips to destinations such as Tuscany, Greece, the Amalfi Coast, and more. (Check out video highlights of the trips here, and here–and start packing your bags!)
The Gala is a ticketed event and an important fundraiser supporting MPA's mission to make visual art and art education accessible to the community.
MPA's 60th Anniversary Gala Host Committee is a group of dedicated friends who will be an integral part of making the evening a success. Committee members will help promote the event to a wide audience of current MPA friends and donors, and new friends who may be interested in MPA.