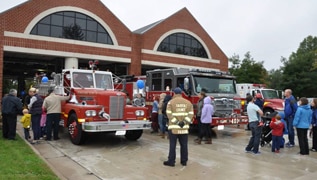 McLean Volunteer Fire Department Coloring Contest
The McLean Volunteer Fire Department invites elementary school students across our area to participate in a coloring contest during Fire Prevention Month in October.
Students can download an image of the fire station, color it any way their imagination leads and mail it back.
At the end of the month, we will hold a drawing – with the winner receiving a visit to his or her street by our antique Pirsch fire truck!