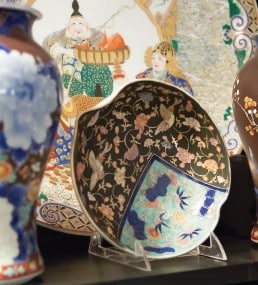 McLean Antiques Show & Sale
Find the best assortment of antiques, art and collect- ibles at this highly celebrated show of more than 40 years. Spanning centuries, discover historical items, as well as the unusual, from scores of reputable dealers. The show features antiques and decorative accesso- ries including furniture, folk art, porcelain, silver, jewelry, books, paintings and prints, glass, carpets, vintage clothing, and much more. Vogue magazine said younger consumers feel, "Authenticity is big" and "Sustainable, stylish furniture with a story—and no supply chain issue? No wonder more people are out with the new, and in with the old." Relax with a cup of coffee or stay for lunch at the onsite cafe.
Proceeds benefit the James C. Macdonald Scholarship Fund. For a list of dealers, see dfshows.com.