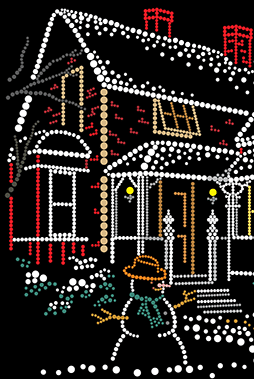 Light Up McLean Holiday House Decorating Contest
The Light Up McLean Holiday Decorating Competition is your opportunity to show off your home in all its holiday splendor! Think your holiday decorations are the best? Enter the competition and prove it! Your McLean neighbors will vote for the top two winners in the following categories:
1. Best Overall: Features an exceptionally attractive, unique and complete design that utilizes space and resources well.
2. Most Creative/Original: Features exceptional use of creative ideas and lots of originality is evident in design.
3. Best Holiday Theme: Features eye-catching decorations that clearly communicate a fully conceptualized theme.
Families who register for the competition will receive a thank you gift from the Old Firehouse.
Register online at oldfirehouse.org or call OFC at 703-448-TEEN (8336). Register Now! Deadline for House Decorators: Friday, Dec. 9
Contest and Voting Runs Dec. 19–Jan. 1