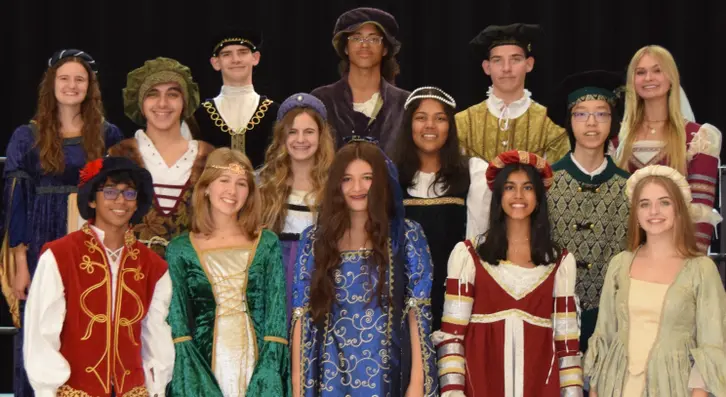 Langley Choral Department Annual Renaissance FEASTE!
The Renaissance Feaste 2022 — an exquisite evening of madrigal songs, delicious eats, and Medieval merriment — is to be held Friday, the December 2nd and Saturday, the December 3rd at 7:00 in the evening in the great Langley Halle!
Journey back to Merrie Olde England for a festive holiday Feaste and serenade performance by the Langley High School Choral department, including the Merrie Madrigals, charming Chamber Choir, and Minstrels from the Concert, Treble and Select Choirs!
Adults $45, Students $25
This time-honored tradition is a beautiful way to usher in the holiday season!
Tickets for choral families will go on sale on Monday, October 31st and may be purchased here.
Tickets for the public will go on sale on Monday, the November 14th.
​If you are unable to attend, please consider making a tax-deductible donation that directly benefits the Langley Choral Department.
Thank you for your support!