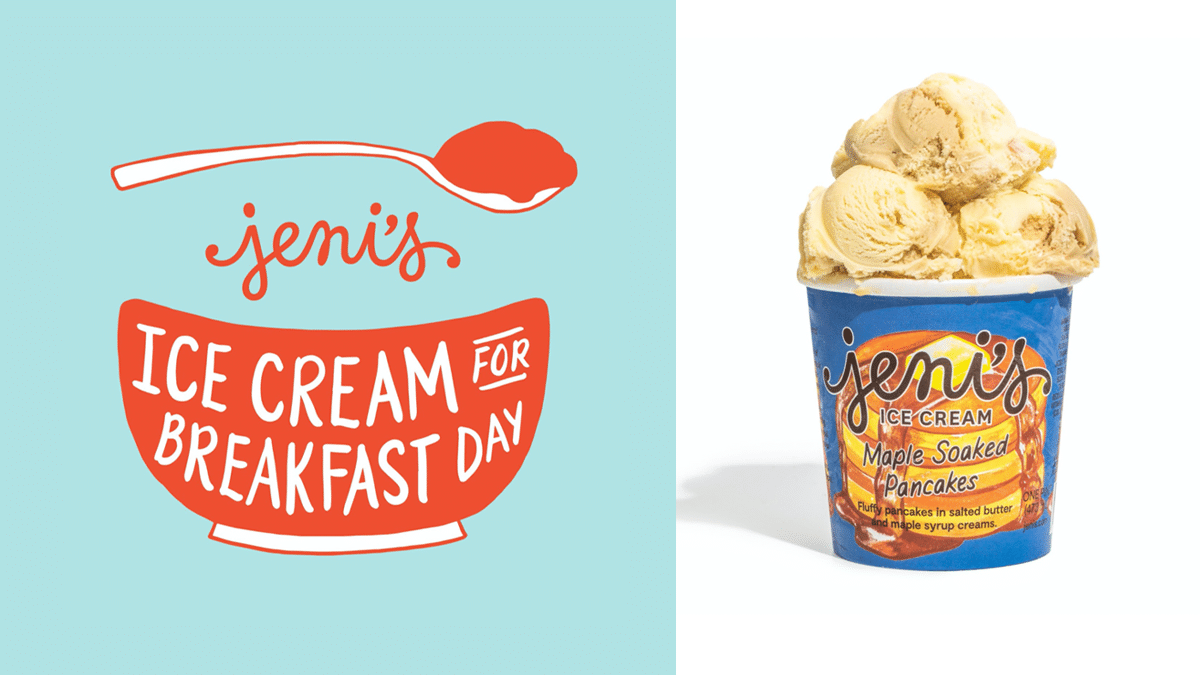 Jeni's Ice Cream for Breakfast Day!
On Saturday, February 4th, Jeni's Splendid Ice Creams will celebrate ice cream for Breakfast! To celebrate, Jeni's scoop shop at The Boro will open at 9 a.m. with the brand encouraging locals to wear their favorite PJs and line up for a scoop of the beloved, breakfast-Inspired flavor, Maple Soaked Pancakes. The flavor, which is made with salted butter and real maple syrup, will return on the holiday for a limited time.
Jeni's scoop shop at The Boro will offer:
Pajama Selfies: On the morning of the 4th, ice cream lovers will be encouraged to don their PJs and post a photo from The Boro scoop shop for a chance to win a year's worth of free ice cream!
Early Bird Coffee Mugs: The first 50 Jeni's Splendid Rewards members to arrive will receive a free, limited-edition Ice Cream For Breakfast Day mug.