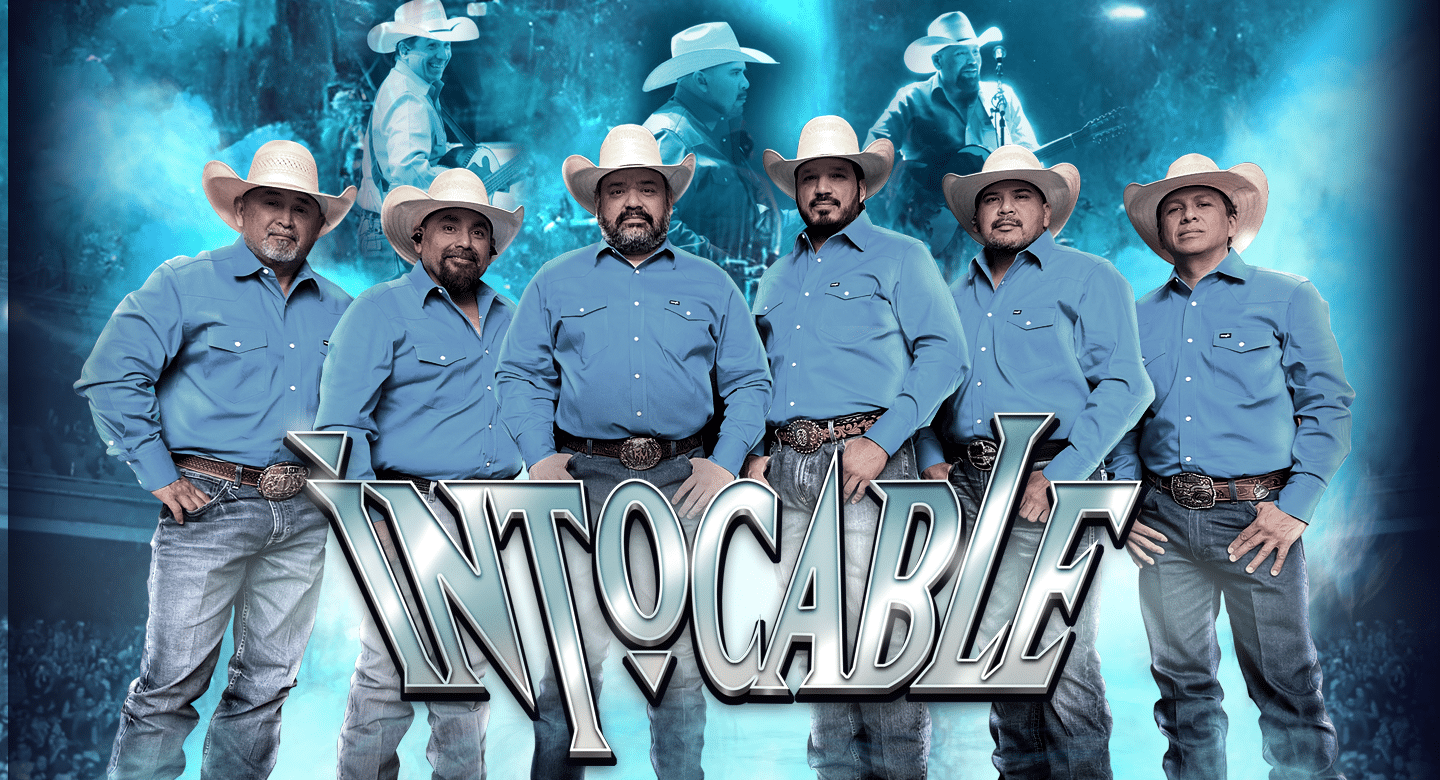 Intocable Evolucion Tour 2023
INTOCABLE is one of the most influential groups in the Tejano/Norteño music scene today. Their road to success began over twenty five years ago in Zapata,Texas, when friends Ricky Muñoz and René Martínez dreamed of bringing their songs to the world as they crafted a unique and extraordinary style of music which expertly fuses Tejano conjunto music, Norteño folk rhythms, pop ballads and rock.
After years of dedication and passion, the dream became an indisputable reality. With #1 hits such as "Robarte un Beso," "Prometí," "Te Amo (Para Siempre)," "Culpable Fui (Culpable Soy)," their latest "Tu Ausencia," as well as fan favorites like "Dame Un Besito," "Eres Mi Droga," Enséñame a Olvidarte," "Sueña," "Contra Viento y Marea," "Llueve," "Arrepiéntete," among others, INTOCABLE continues to entertain and delight audiences in both the United States and Mexico.
"When we make a new record, we never try to top the previous one, but truly enjoy and live in the moment. Every song, note, word comes from our hearts." – Intocable
INTOCABLE Group Members:
Ricardo Javier "Ricky" Muñoz – (Lead Vocalist, Accordion)
René Orlando Martínez – (Drums, Chorus)
Sergio Serna – (Percussion)
Johnny Lee Rosas – (Second Vocals, Bajo Sexto)
Alejandro Gulmar – (Bajo Sexto)
Felix Salinas – ( Bass )
Buy Tickets: https://www.ticketmaster.com/event/15005E4512015DC8