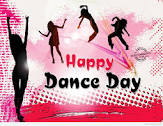 International Dance Day Event
Visit The Boro for a day filled with music, dance, and fun! Guests are invited to register for a salsa or bachata dance class taught by expert instructors from local dance theaters, with live performances in between instruction.
Enjoy treats, ribbon dancing crafts and branded giveaways from The Boro, and delicious offerings from local retailers, including lemonade from Bluestone Lane and more!