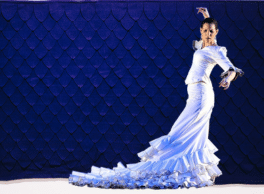 Furia Flamenca residency
"Flamenco 101"
with Estela Vélez de Paredez
Wednesday, May 17, 7 p.m.
Stedman room
Flamenco educator and founder and artistic director of Furia Flamenca will introduce you to flamenco history and styles, after which she'll conduct a Q&A session that will deepen your understanding of flamenco dance and music and make your experience at their June 3 performance much richer.
Free. Reservations required.